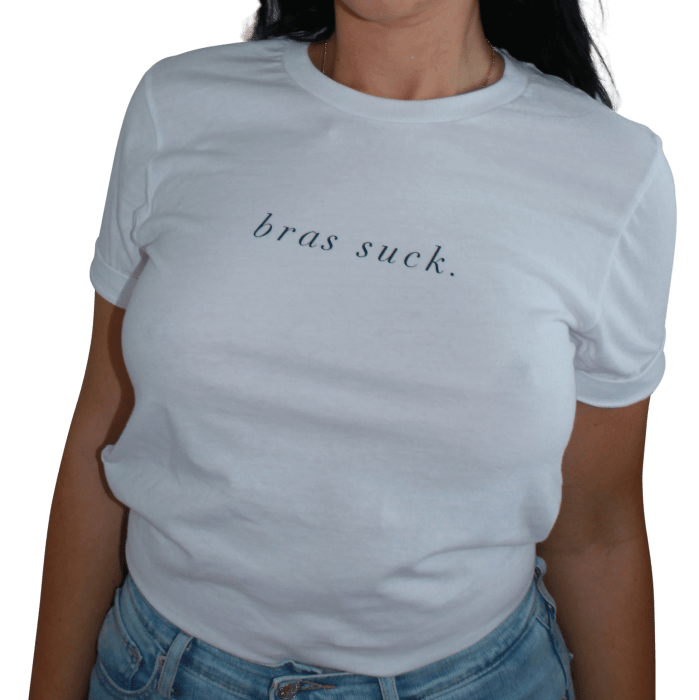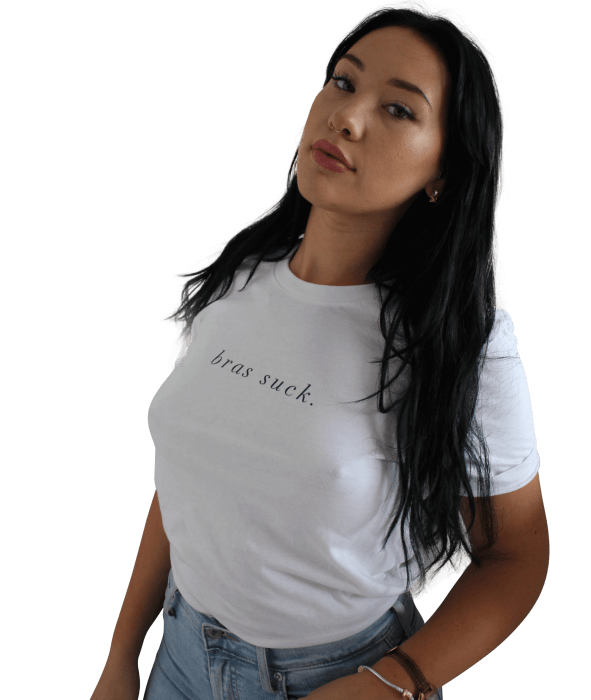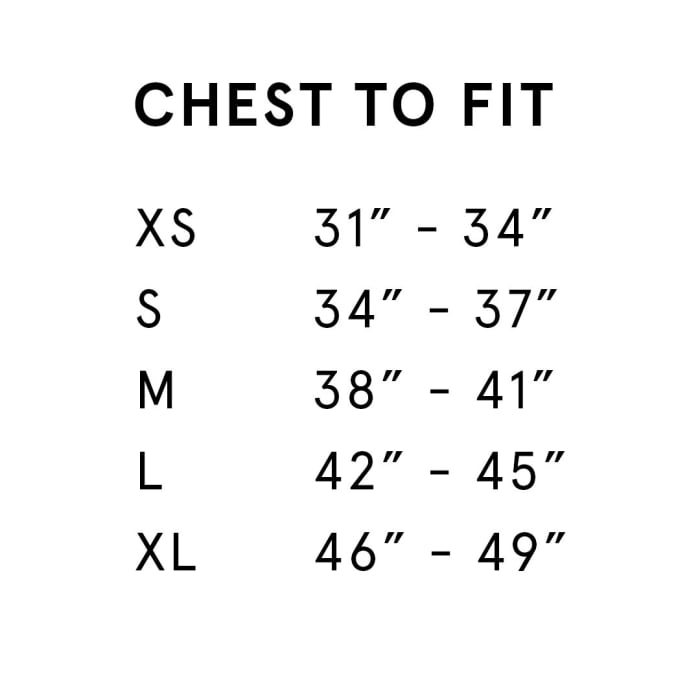 Bellesa
Bras Suck Tee
The Bras Suck Tee (as seen on Instagram) was launched in celebration of National No Bra Day 2018, only available on Bellesa Boutique. The nipple is well on its way to freedom and we could not be more here for it.
Rock this Tee braless, and rock it proud!
Also, check out the Bras Suck Bundle featuring the best-selling Aurora by Bellesa here.
10% of sales go to Breast Cancer Research.