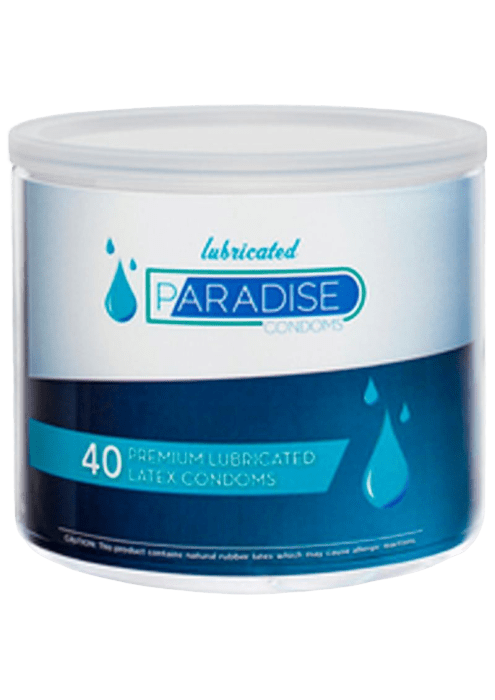 90 Day Guarantee
Shop with confidence.
Discreet Billing & Shipping
From start to... finish.
Free US Shipping Over $49
It's on us, bb.
Live Chat 24/7
We're ready to help!
Paradise
Paradise Condoms (40/bowl)
Apply FALLVIBES to save up to 20% at checkout.
Paradise Lubricated condoms are standard in size and well lubricated. They have a straight shaft design that is made out of premium latex.
Format: 40 condoms per bowl (price per condom of $0.475)
Apply FALLVIBES to save up to 20% at checkout.
The lowdown.
A very cost-effective premium condom solution for those who want to save on numerous trips to the pharmacy.
Bang for your buck
The best type of purchase..when you get more than your money's worth.
Couples
This is a great option for use during sex.
Fragrence Free
No artificial scents or perfumes added.
Stain Free
Because a good time shouldn't cost you a pair of good sheets.
Sexual Health
Your body is a temple, bb. Take care of yourself.
Wearable
Become one with this sex toy. Or just wear it, wtvr.