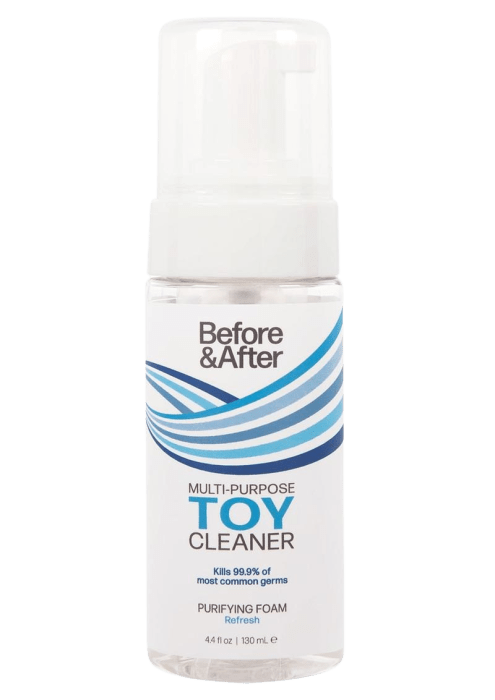 Classic Brands
Before & After Foaming Toy Cleaner (4.4oz)
Apply SPRING20 to save 20% at checkout.
Keep all of your pleasure products nice and clean before and after play with this easy-to-use antibacterial foaming toy cleaner. Simply pump the foam and let the toy cleaner do the heavy lifting. Rinse off with a bit of water, wipe the toy with a dry cloth or let air dry. Great to use before and after play to extend the life of your toys.
Format: 4.4 fl. oz (130 ml) foaming pump
Apply SPRING20 to save 20% at checkout.
The lowdown.
Quality foam cleaner that's safe on silicone and easy to use!
External use only
This solution should never be used or applied internally.
Hypoallergenic
This product is designed to be safe for those with allergies.
Stain Free
Because a good time shouldn't cost you a pair of good sheets.
Sanitizing
Removes bacteria from your toy
Sex toy-safe
This lubricant is recommended for use with sex toys.
Sexual Health
Your body is a temple, bb. Take care of yourself.