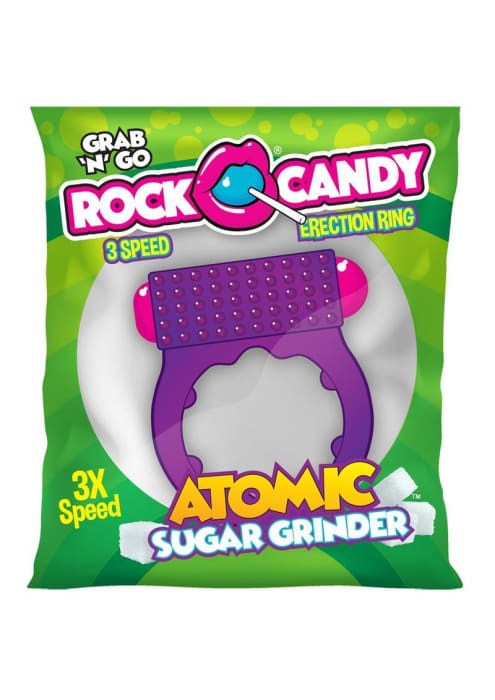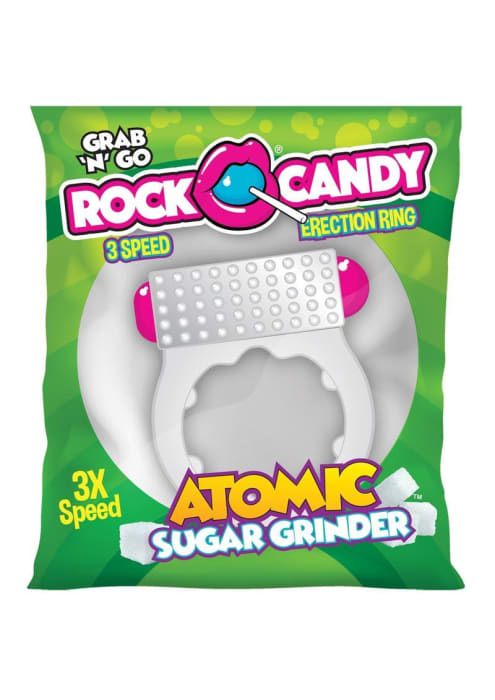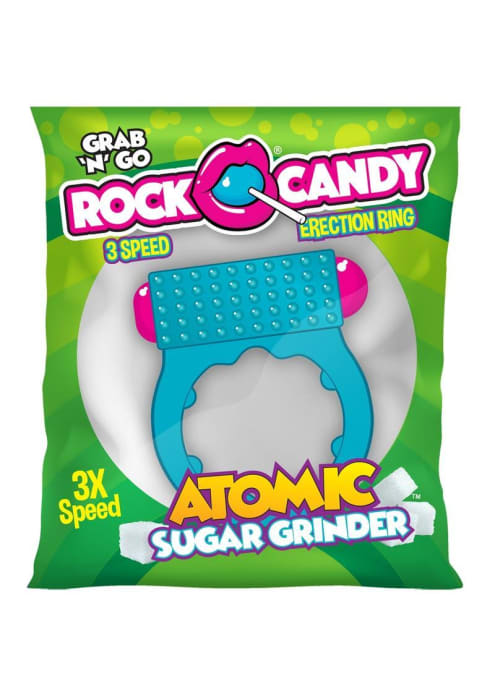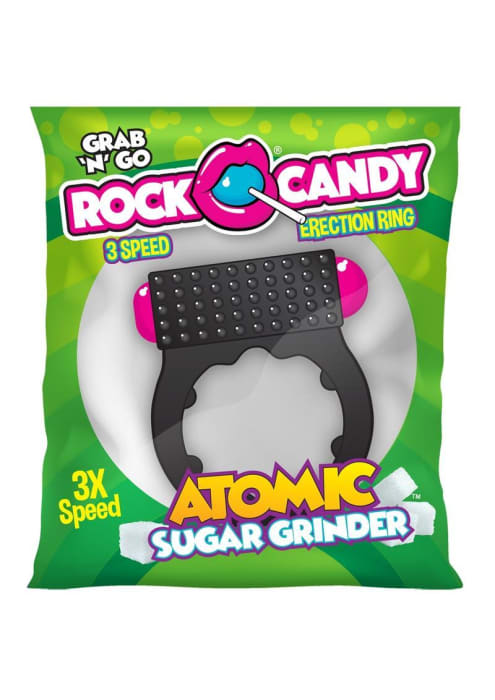 90 Day Guarantee
Shop with confidence.
Discreet Billing & Shipping
From start to... finish.
Free US Shipping Over $49
It's on us, bb.
Live Chat 24/7
We're ready to help!
Rock Candy
Atomic Sugar Grinder Cock Ring
10% off sitewide with code: BADWITCHES
Experience the pinnacle of the Sugar Buzz/Grinder series with the Atomic Sugar Gringer Vibrating Cock Ring.
With 3 vibrating speeds to choose from, this c-ring will pleasure both parties with its pleasure nodules and super soft feel.
Addon Item - Available on orders $29+
The lowdown.
Three speeds to choose from and multiple pleasure nodules make this a top tier low cost pleasure ring.
Bang for your buck
The best type of purchase..when you get more than your money's worth.
Couples
This is a great option for use during sex.
Hands Free
Just put this toy in place and it'll do all the work.
Pleasure for him and her
This toy will enhance both individual and joint pleasure. More pleasure for all!
Vibrating
This item vibrates. Good vibes!
Wearable
Become one with this sex toy. Or just wear it, wtvr.