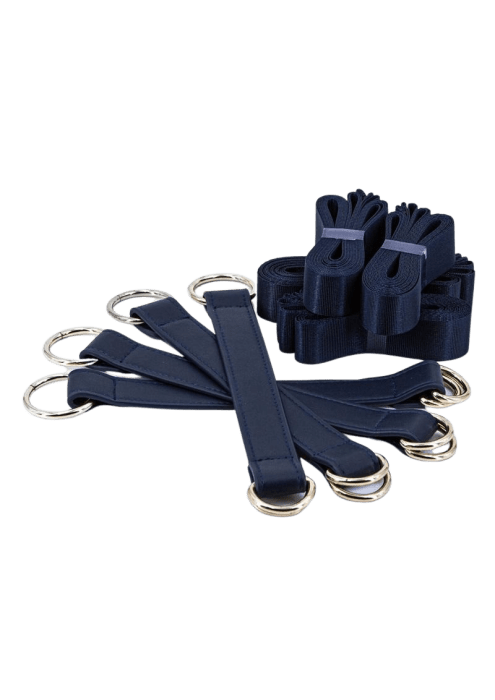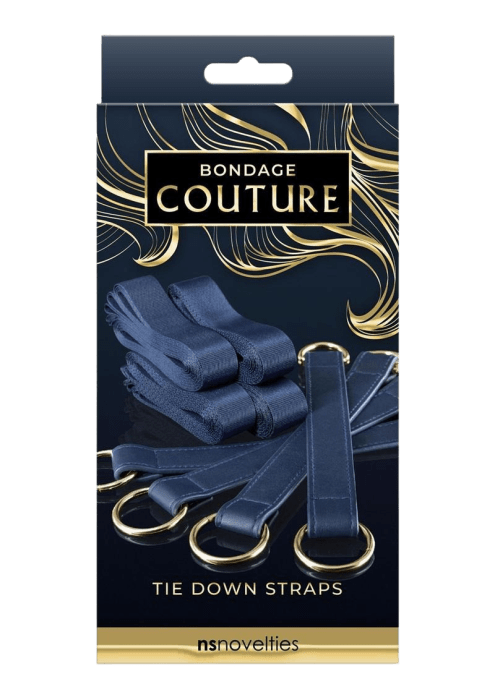 90 Day Guarantee
Shop with confidence.
Discreet Billing & Shipping
From start to... finish.
Free US Shipping Over $49
It's on us, bb.
Live Chat 24/7
We're ready to help!
NS Novelties
Bondage Couture Tie Down Straps
10% off sitewide with code: BADWITCHES
Tie down your partner to turn up the heat with Bondage Couture's tie down straps. Simply slip the soft straps under your mattress or tie them to your bed post and then secure your partner with the exquisite vegan leather cuffs. Meticulous positions and your wildest fantasies are a straps away bb.
Approximate length: 300"
10% off sitewide with code: BADWITCHES
The lowdown.
Tie them down or tie them up with this luxuries and easy to use restraint set.
Couples
This is a great option for use during sex.
Pleasure for him and her
This toy will enhance both individual and joint pleasure. More pleasure for all!
Hypoallergenic
This product is designed to be safe for those with allergies.
Luxury
Expertly designed for your pleasure.
Restraint
Pick a safe word and tie each other down.
Wearable
Become one with this sex toy. Or just wear it, wtvr.