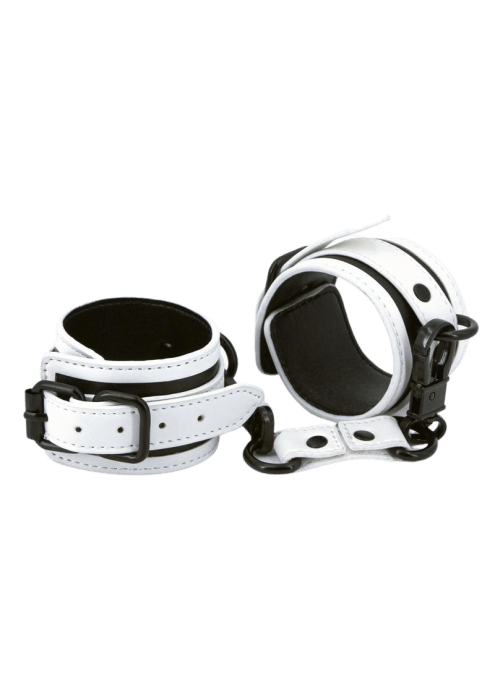 90 Day Guarantee
Shop with confidence.
Discreet Billing & Shipping
From start to... finish.
Free US Shipping Over $49
It's on us, bb.
Live Chat 24/7
We're ready to help!
NS Novelties
Glo Wrist Cuffs
Apply SUMMER15 to save 15% at checkout.
Ignite the night without light with Glo Wrist Cuffs from NS Novelties. A new twist on your fantasy adventures awaits with these BDSM essentials that will deliver a new stimulation to your fetish desires. With lights on these beauties are a stunning snow white with black accents, but the fun begins when its pitched black and only the cuffs are illuminating the room.
Compatible with any of your other favorite bondage gear thanks to its sturdy D-rings, these stunners work best with the Glo Hogtie paired with the Ankle Cuffs for some intense but stimulating glow in the dark fun.
Approximate Wrist Diameter: 3"
Apply SUMMER15 to save 15% at checkout.
This item ships in 3-4 weeks.
The lowdown.
Illuminate the room with nothing but these stunning and comfortable wrist cuffs.
Couples
This is a great option for use during sex.
Pleasure for him and her
This toy will enhance both individual and joint pleasure. More pleasure for all!
Luxury
Expertly designed for your pleasure.
Restraint
Pick a safe word and tie each other down.
Wearable
Become one with this sex toy. Or just wear it, wtvr.