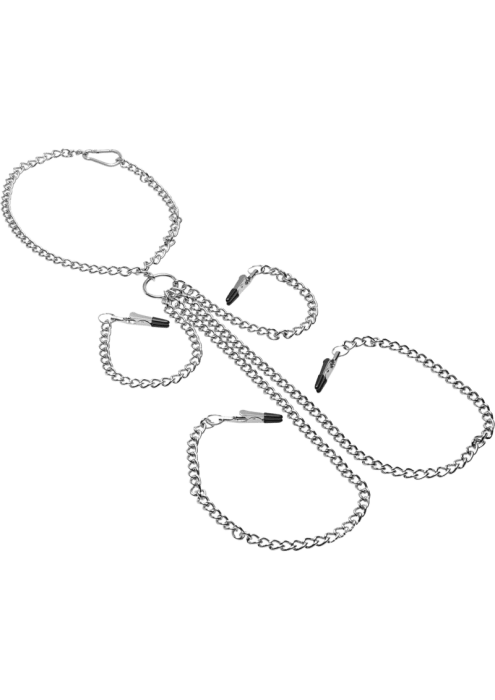 90 Day Guarantee
Shop with confidence.
Discreet Billing & Shipping
From start to... finish.
Free US Shipping Over $49
It's on us, bb.
Live Chat 24/7
We're ready to help!
XR Brands
Master Series Collar and Quad Clamp
10% off sitewide with code: BADWITCHES
Connect your most sensitive erogenous zones with the stunning Collar and Quad Clamp. Adorn the seductive chain collar as you tease your nipples, clit, labia, testicles, and any other sensitive spots with the vinyl-coated clamps.
Feel free to get creative — with a bit of imagination, the stimulating scenarios are limitless.
Collar Length: 11"
Nipple Chain Length: 12"
Labia Chain Length: 25"
10% off sitewide with code: BADWITCHES
The lowdown.
Experience nipple and labia stimulation while being attached at the neck with this stunning collar and clamp set.
Couples
This is a great option for use during sex.
Luxury
Expertly designed for your pleasure.
Wearable
Become one with this sex toy. Or just wear it, wtvr.