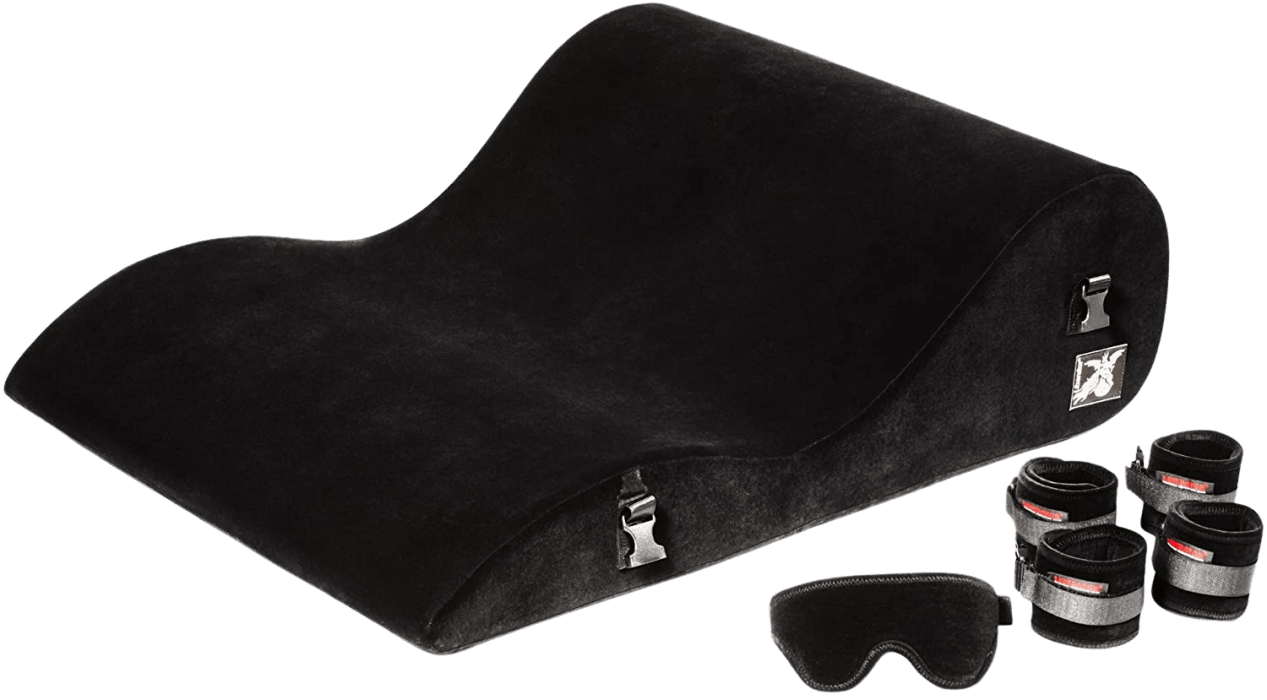 90 Day Guarantee
Shop with confidence.
Discreet Billing & Shipping
From start to... finish.
Free US Shipping Over $49
It's on us, bb.
Live Chat 24/7
We're ready to help!
Liberator
Liberator Black Label Hipster
10% off sitewide with code: BADWITCHES
The Black Label Hipster gives you a myriad of thrilling sex positions but with a kinky twist. Cuff connectors on each side of this bondage sex pillow provide you with hours of playful restraint options and smooth curves and angles for excellent sexual positioning.
Designed to cradle your body, the Black Label Hipster has flowing arches that help optimize missionary and from-behind sex positions. The higher end gives you complete control when exploring anal sex, while the lower end is perfect for prolonging your oral sex sessions. The ebb and flow of this sexy piece of furniture boosts your bodies and provides the ever-needed access to g-spot stimulation.
Crafted from high-density foam and engineered with a flat base, the Black Label Hipster can be used on virtually any surface and gives you tons of traction on soft, memory foam mattresses. Go ahead, tease and tempt your lover with these killer curves - novelty plays a massive part in sexual role-play.
Dimensions: 24" x 12" x 34"
Cover: Machine-washable microfiber
Liner: Moisture resistant polyester 
Includes: Wedge, Ramp, 4 Cuffs, Blindfold
10% off sitewide with code: BADWITCHES
The lowdown.
Experience all the excitement and sensations of the original Hipster, with an added BDSM twist.
Couples
This is a great option for use during sex.
Easy to clean
A breeze to clean after use for storage.
Luxury
Expertly designed for your pleasure.
Made in USA
Show domestic manufacturers some love.
Restraint
Pick a safe word and tie each other down.