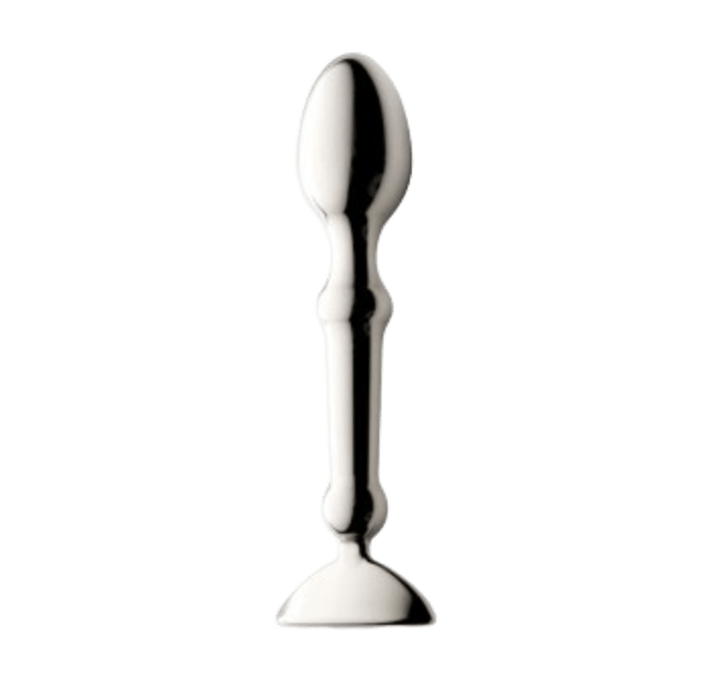 90 Day Guarantee
Shop with confidence.
Discreet Billing & Shipping
From start to... finish.
Free US Shipping Over $49
It's on us, bb.
Live Chat 24/7
We're ready to help!
Aneros
Tempo - Anal Resonator
Apply PRIDE20 to save 20% at checkout.
Unisex anal play for men, women and couples in an exotic material, stainless steel. In a couples scenario while worn by a woman, the male can actually feel its contours through the vaginal walls! How will Tempo move you?
In the tradition of our acclaimed Peridise massagers, strategically placed knobs utilize the natural rhythms of the inner and outer sphincters. Once inserted, both sphincters spontaneously contract causing this stainless steel beauty to quiver. With a little practice, the Tempo will provide amazingly powerful performances. Use it by yourself or with a partner, both men and women will love exploring with the Tempo.
Made of medical grade Stainless Steel, and featuring a beautiful mirror-like finish. Known for its integrity and ability to retain both heat and cold, Stainless Steel has long been regarded as the ultimate material for sensual exploration.
Head Width: .875"
Mid-Ridge Knob: .625"
Lower Knob: .5"
Insertable Length: 3.75"
Apply PRIDE20 to save 20% at checkout.
The lowdown.
Once inserted, your sphincter spontaneously contracts causing this stainless steel beauty to quiver.
Anal
This toy is designed to be safe for butt stuff.
Easy to clean
A breeze to clean after use for storage.
Luxury
Expertly designed for your pleasure.
Vibrating
This item vibrates. Good vibes!
Waterproof
This toy is fully submersible in water. Your tub is calling.
Wearable
Become one with this sex toy. Or just wear it, wtvr.