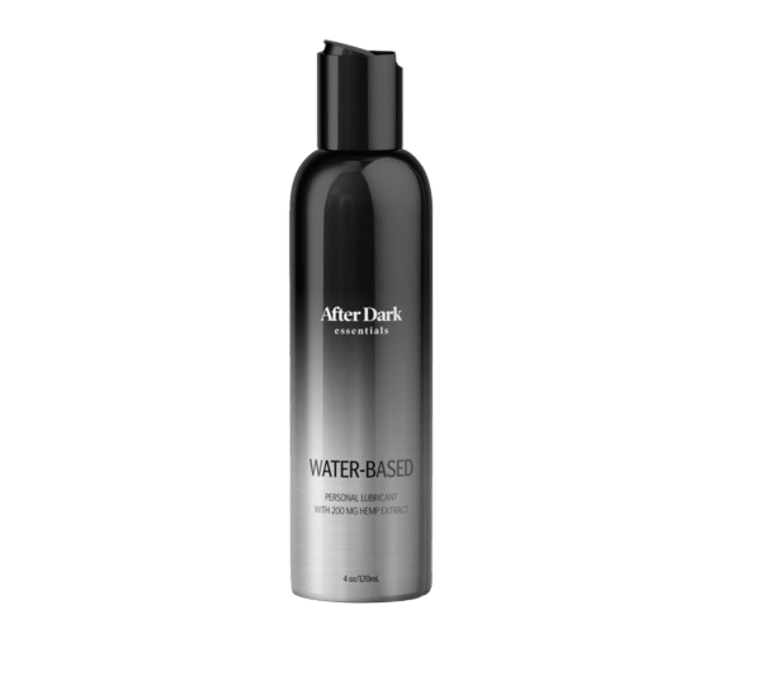 90 Day Guarantee
Shop with confidence.
Discreet Billing & Shipping
From start to... finish.
Free US Shipping Over $49
It's on us, bb.
Live Chat 24/7
We're ready to help!
After Dark Essentials
CBD-Infused Water-Based Lubricant
10% off sitewide with code: BADWITCHES
Water-based is a super-slick, moisture-retaining, premium quality personal lubricant infused with pure hemp extract. Free from artificial fragrances and colorants, After Dark personal lubricants are PH-friendly and hypoallergenic. Compatible with natural rubber, latex, and polyisoprene condoms. Do not use with polyurethane condoms.
You'll feel enchanted, and wetter with After dark essentials Water-based personal lubricant. The premium water-based ingredients the mimic the fluids your body naturally produces and helps rehydrate delicate tissues.
Suitable for vaginal, oral, anal sex, and safe for toys. Let the magic begin After Dark.
Format: 4.0 fl oz. (120 ml)
Contains 0.3% or less THC per serving.
10% off sitewide with code: BADWITCHES
This item ships in 3-4 weeks.
The lowdown.
Infused with CBD and aloe vera, After Dark Essentials takes luxury water based lube and ups the ante in a big way.
Fragrence Free
No artificial scents or perfumes added.
Hypoallergenic
This product is designed to be safe for those with allergies.
Long Lasting
Self-care Sunday approved. This thing can go all day.
Stain Free
Because a good time shouldn't cost you a pair of good sheets.
Paraben Free
Paraben is known to disrupt hormone function. Nope, you won't find any here.
Sex toy-safe
This lubricant is recommended for use with sex toys.