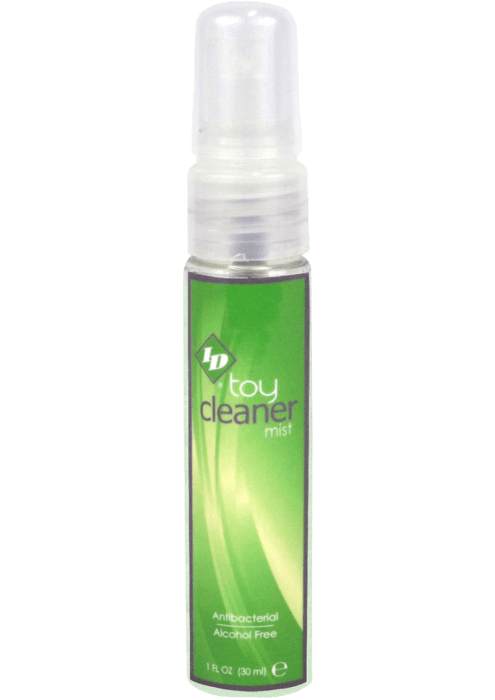 90 Day Guarantee
Shop with confidence.
Discreet Billing & Shipping
From start to... finish.
Free US Shipping Over $49
It's on us, bb.
Live Chat 24/7
We're ready to help!
ID Lubricants
ID Toy Cleaner Mist
Apply SUMMER15 to save 15% at checkout.
ID toy cleaner eliminates 99.99% of all germs on a surface in a matter of seconds when applied and acts as an antibacterial. While it is very tough on bacteria, rest assured that this toy cleaner is perfectly suited for your body as it comes in a gentle non-irritating formula. Additionally, it features a deodorizing fresh green apple scent. This pleasant fragrance and its bacteria eliminating properties leaves your toys both clean and smelling great..
Format: 1 fl. oz (30 ml) spray bottle
Apply SUMMER15 to save 15% at checkout.
The lowdown.
Keep your toys clean and long lasting with this handy mist spray.
External use only
This solution should never be used or applied internally.
Fragrence Free
No artificial scents or perfumes added.
Stain Free
Because a good time shouldn't cost you a pair of good sheets.
Sanitizing
Removes bacteria from your toy
Sex toy-safe
This lubricant is recommended for use with sex toys.
Sexual Health
Your body is a temple, bb. Take care of yourself.