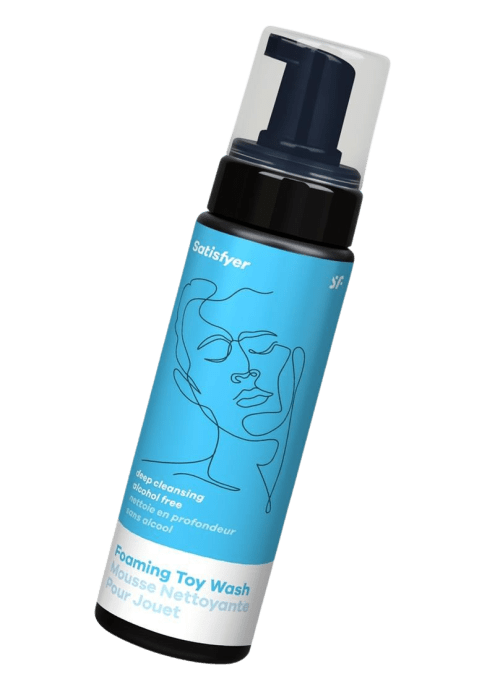 90 Day Guarantee
Shop with confidence.
Discreet Billing & Shipping
From start to... finish.
Free US Shipping Over $49
It's on us, bb.
Live Chat 24/7
We're ready to help!
Satisfyer
Satisfyer Men Foaming Toy Wash (7.5 oz)
10% off sitewide with code: BADWITCHES
Specially developed for Satisfyer Men products, the Satisfyer Men Foaming Toy Wash will guarantee a disinfected toy like no other. Thanks to select raw ingredients, monitored manufacturing processes and comprehensive testing, this toy cleaner is the number one choice for all Satisfyer Men toys. This foaming toy is alcohol-free and guarantees a thorough yet gentle clean.
Format: 7.5 fl. oz (221 ml) foaming spray bottle
10% off sitewide with code: BADWITCHES
The lowdown.
A thorough clean and gentle alcohol-free formula makes this a must have cleaner for all Satisfyer Men products.
External use only
This solution should never be used or applied internally.
Fragrence Free
No artificial scents or perfumes added.
Stain Free
Because a good time shouldn't cost you a pair of good sheets.
Sanitizing
Removes bacteria from your toy
Sex toy-safe
This lubricant is recommended for use with sex toys.
Sexual Health
Your body is a temple, bb. Take care of yourself.