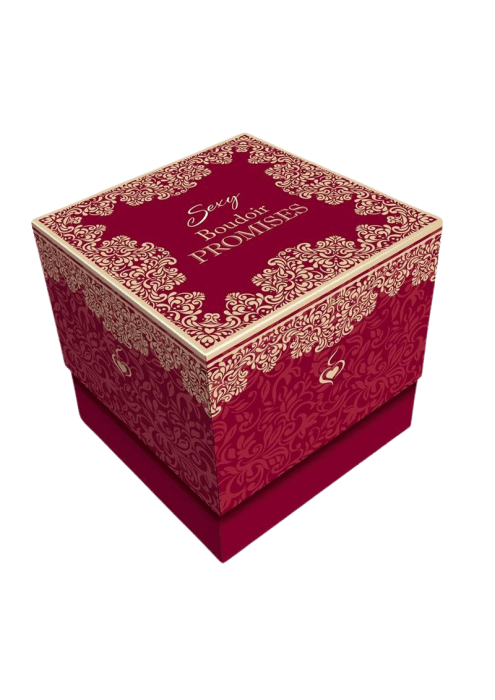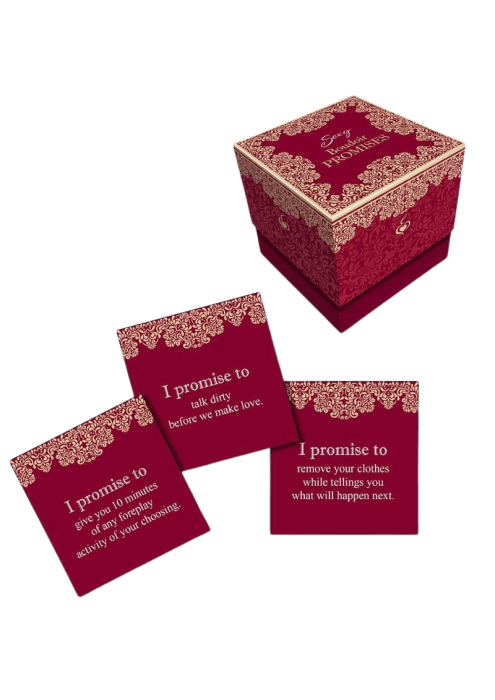 90 Day Guarantee
Shop with confidence.
Discreet Billing & Shipping
From start to... finish.
Free US Shipping Over $49
It's on us, bb.
Live Chat 24/7
We're ready to help!
Little Genie Productions
Sexy Boudoir Promises Card Game
Apply FALLVIBES to save up to 20% at checkout.
Take it up a notch with the Sexy Boudoir Promises Card Game. Sensual and seductive propositions are just a flip of a card away with a simple game taking turns turning cards over or hide them around the house for a sexy surprise when you least expect it. 
Game Includes: 30 cards
Addon Item - Available on orders $29+