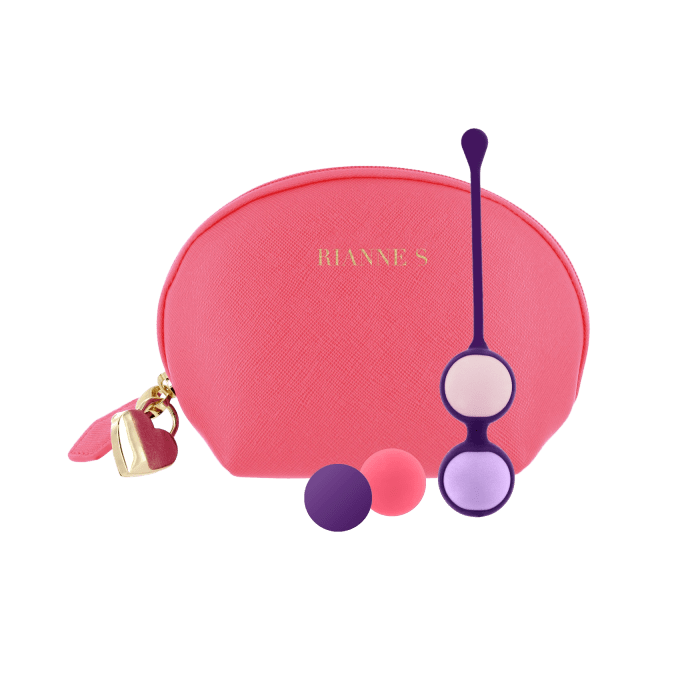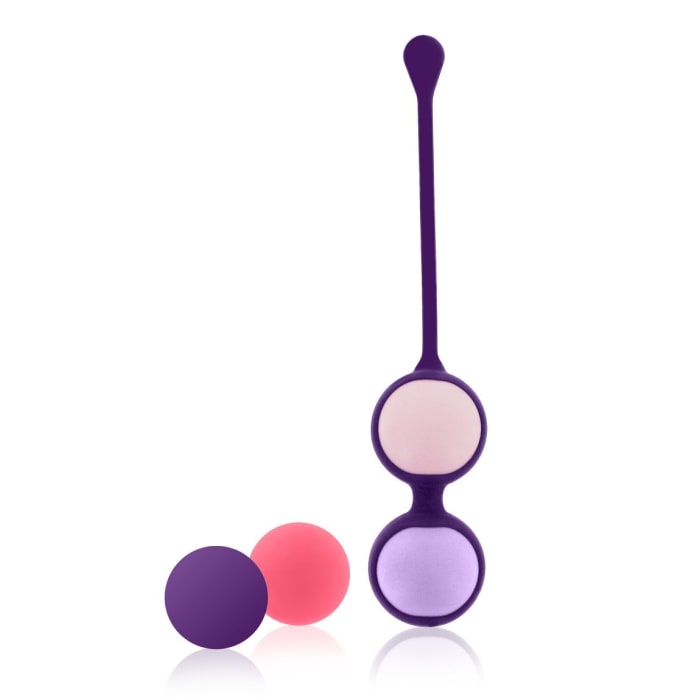 Rianne S
Rianne S Silicone Kegel Balls
Work hard, play hard with these stunning Rianne S silicone kegel balls. The 4 different weights will create the perfect exercise to strengthen the pelvic muscle, helping you achieve stronger orgasms than ever before. The set comes with interchangeable balls in four different weights, which can easily be switched in the silicone holder. The set comes with a luxury cosmetic bag for all of your essentials. 
Deep purple: 55 grams
Lilla: 35 grams
Coral: 25 grams
Nude: 15 grams
This item ships in 3-4 weeks.
The lowdown.
These silicone kegel balls from Rianne S are high quality sexual wellness essentials at an affordable price point.
Bang for your buck
The best type of purchase..when you get more than your money's worth.
Easy to clean
A breeze to clean after use for storage.
Sexual Health
Your body is a temple, bb. Take care of yourself.
Silicone
Made from the good stuff. Non-porous, body-safe, and silky smooth.
Storage Included
This item comes with protective storage.
Wearable
Become one with this sex toy. Or just wear it, wtvr.