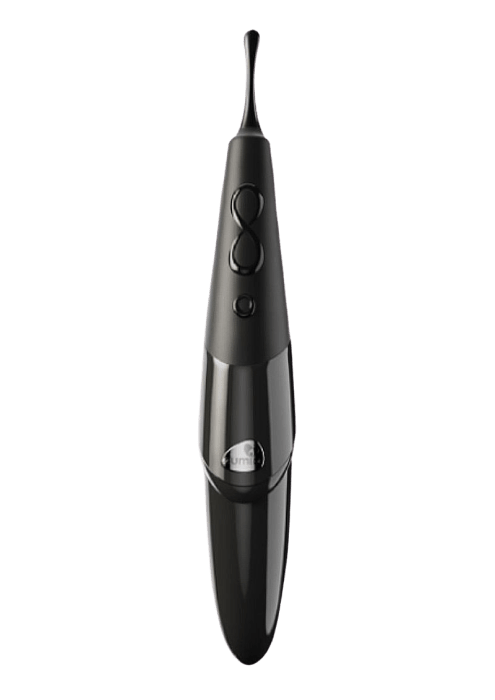 Zumio
Zumio Elliptical
Unlock new sensations with Zumio E, the only toy that uses ELLIPTICAL rotation – not vibration – to deliver pinpoint stimulation exactly where you want it. Zumio E's curved, rigid metal stem and precision SpiroTip™ deliver an intense stimulation, while its elliptical pattern, 8 speeds, and pressure-sensitivity put you in complete control of your pleasure.
Elliptical Rotation: Zumio E's stem creates a unique elliptical rotation that allows you to vary the sensation depending on how you hold the toy.
Intensity: Zumio E has a rigid metal stem and precision tip, providing a uniquely intense experience.
Rotation, not Vibration: Zumio's rotating motion provides stimulation without the numbing or buzzing sensation that vibration can cause. Also, you'll never feel any unwanted vibration in the handle.
Pressure Sensitive: Zumio's mechanical design adjusts the intensity based on the pressure you apply. Push gently for rapid rotation and intensity, or push harder for slower, deeper, and more intense stimulation.
Speed Settings: 8
100% waterproof.
This item ships in 3-4 weeks.