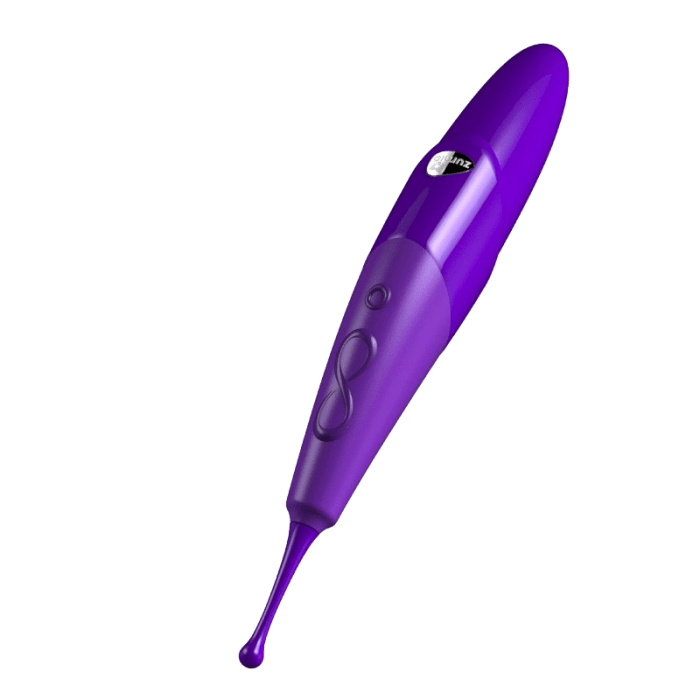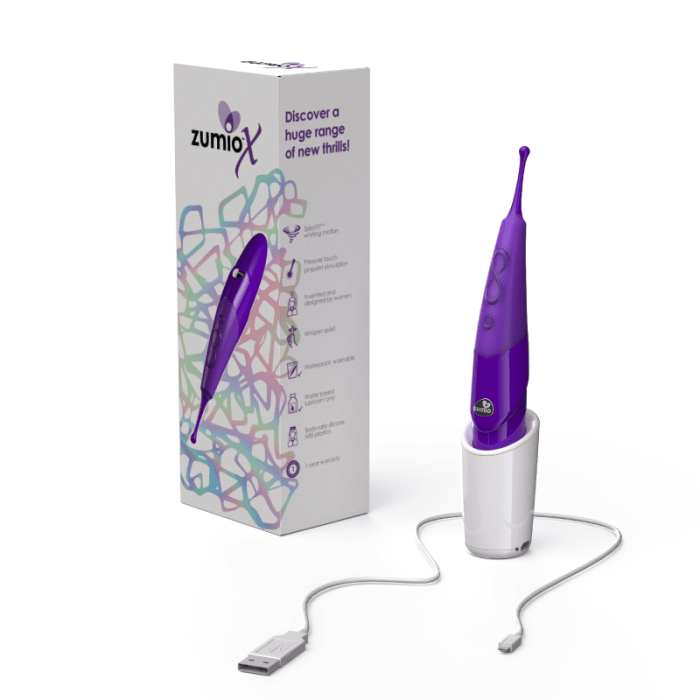 Zumio
Zumio X
Zumio excites your pleasure zones like nothing ever before. A quickie, mind-blowing multiple orgasms, or hours of delicious exploration. What's your pleasure pattern? Women have long known that the best way to pleasure themselves is with the circular motion of a fingertip. Zumio improves that time tested motion, so you can experience a wide variety of new, wonderful sensations.
Zumio's SpiroTIP whirls around, providing sensations unlike any other sex toy. The unique, concentration pin-point stimulation expands your experience with each erogenous zone. Here's where Zumio really takes thing to the next lever: apply more pressure and Zumio responds with less intense, but deeper stimulations.
Zumio X is a paintbrush of pleasure. 
Speed Settings: 8
This item ships in 3-4 weeks.
The lowdown.
A game-changing sex toy that elevates foreplay, masturbation and sex to new heights.
Clit
This vibrator is designed for clit stimulation.
Luxury
Expertly designed for your pleasure.
Rechargeable
Bye bye, batteries. Just plug this vibe in when it's out of juice.
Silicone
Made from the good stuff. Non-porous, body-safe, and silky smooth.
Strong Vibes
This toy packs a blissful punch, hitting the spot just right.
Waterproof
This toy is fully submersible in water. Your tub is calling.