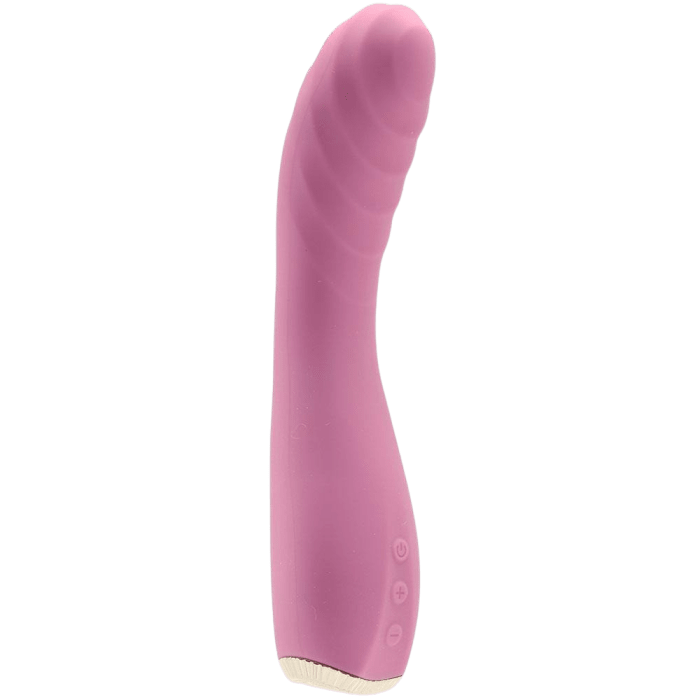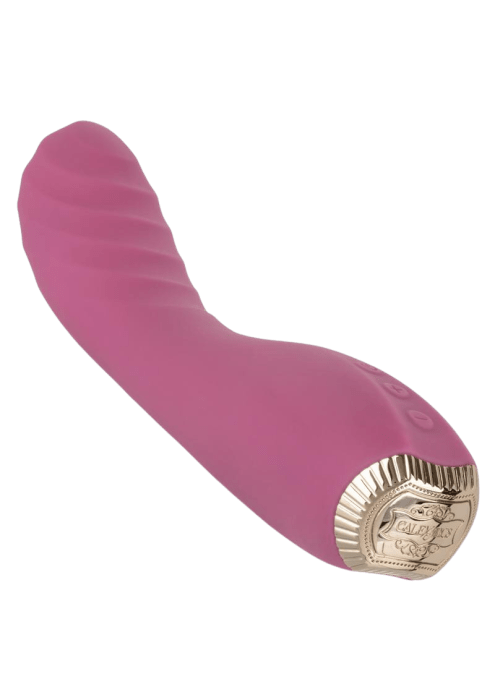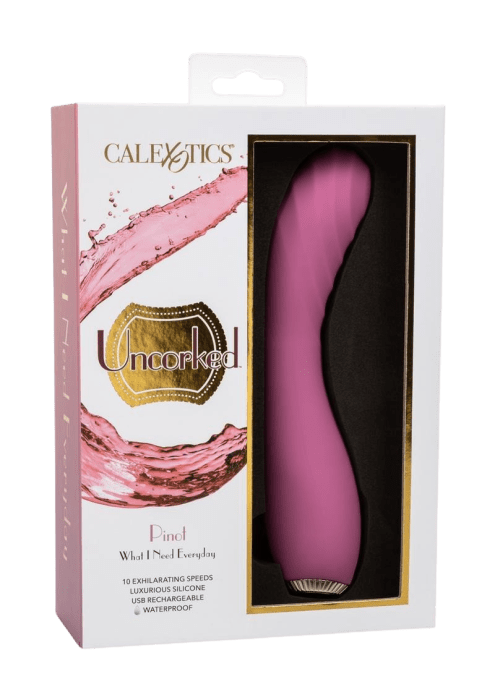 Calexotics
Uncorked Pinot
After a long day sometimes you need a glass (or bottle) of wine. Although you won't be able to drink this Pinot we guarantee it will bring you the same pleasure, if not more!
The luxurious Pinot from the Uncorked series is a deeply satisfying massager that has a sultry curved body, perfectly ridged tip and the right amount of power to give you the release you crave after a long day. Its lusciously curved shaft and swollen rippled textured tip will tease and please your g, while its 10 vibration speeds deliver undeniable sensations. You'll be able to effortlessly control your pleasure at the touch of a few buttons. Find what you're in the mood for with the plus/minus signs and get playful with up to 2.5 hours of passionate pulsations.
A simple and elegant design, with a beautiful gold accented bottom, this vibe doesn't need any over the top functions to get you going. Unwind with the Uncorked series by Calexotics.
Vibrating Speeds: 10
Length: 7.25"
Insertable Length: 5"
Width: 1.25"
Waterproof
Rechargeable