Podcast
Balls Deep Episode 49: Plan B, the Female Gaze, and Puberty with Brandon Kyle Goodman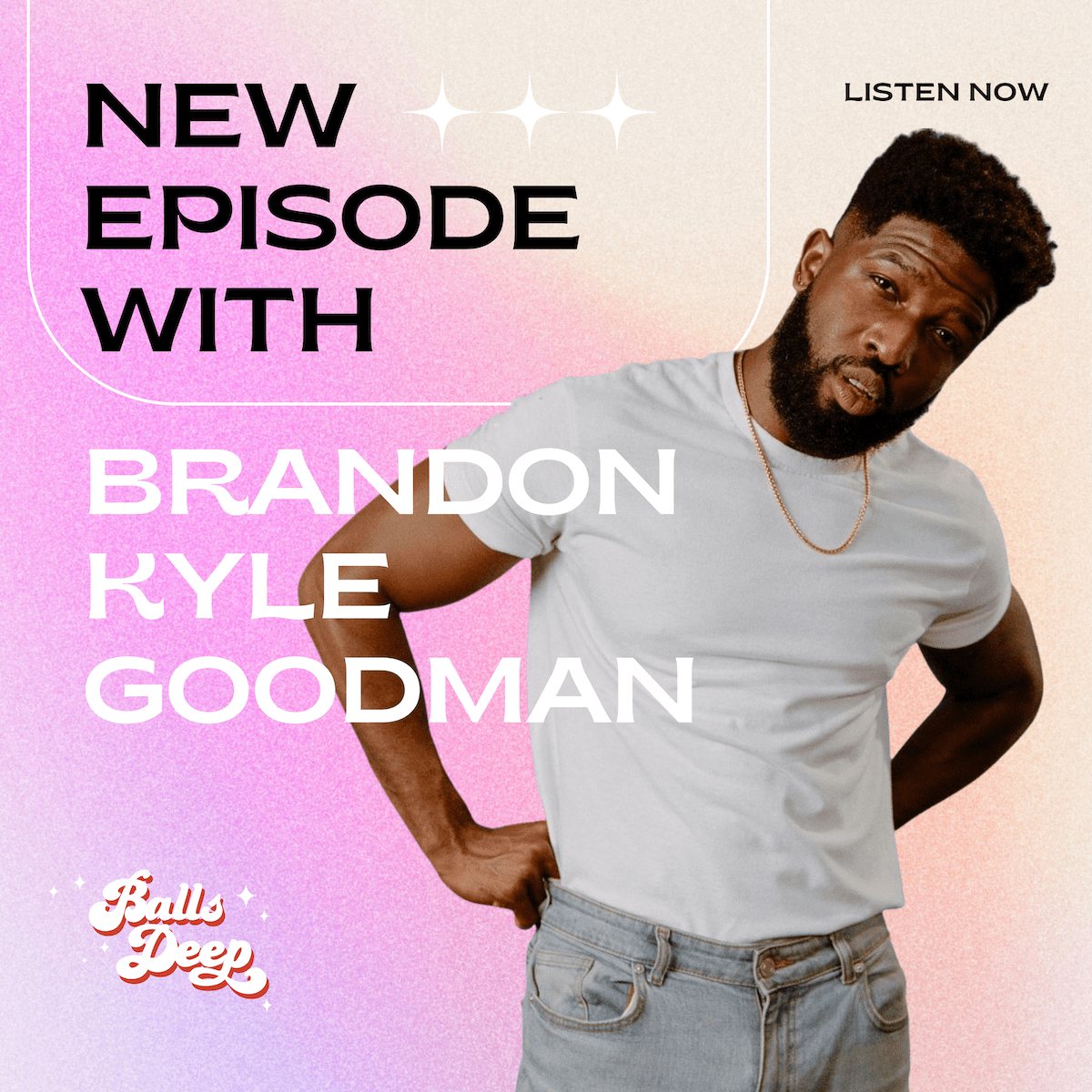 HAPPY FRIDAY, BLUE BALLERS! This week, we have a very bittersweet announcement — Balls Deep has reached its end. It's been a hell of a year with y'all and we will love you forever.
Phew, now that we ripped off the bandaid… let's get to the schmooze! Rachel's analysis of Pete Davidson and Kim Kardashian's budding relationship shows that all roads lead back to Kris Jenner, and Arielle shares the tale of Judith, the Hanukkah heroine who seduced the enemy with her feminine wiles. Spooky season is debatably over but we've got another wild ghost story on the agenda from Arielle and a lesson on the female and male gaze from Rachel. In news, listen to a deep dive on Plan B's effectiveness (or lack of effectiveness) on larger bodies.
Our honorary final guest is none other than Brandon Kyle Goodman (!!) An actor, activist, writer, and self-proclaimed "Messy Mom," Brandon takes us into the Big Mouth writer's room and how they're finally making the representation they needed as a child. Host of the Black Folx podcast, Brandon is an outspoken queer, Black person whose signature blowjob is SO mind-blowing that it made it to Urban Dictionary.
Okay, so… no real questions this week, but a Blue Baller calls in just to share some compliments, and the hosts share their final words of advice. IT'S NOT GOODBYE, IT'S SEE YOU LATER… Blue Ballers for life, baby!!
Listen on Apple Podcasts:
Listen on Spotify:
And follow us on Instagram @ballsdeepwith
Stay in the loop, bb
Our top stories delivered to your inbox weekly