G-Spot Vibrators.
A staple of the vibrator family, these toys are designed specifically to stimulate the highly sensitive erogenous zone on the upper vaginal wall. These toys are the best at replicating the sensation of intercourse.. with a little added zip for good measure.
Shop for All G-Spot Vibrators.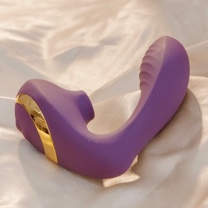 We're giving away Bellesa Vibrators!
Enter your email for a chance to win.