Couple's Sex Toys.
Yes, all sex toys are technically couples toys. But these products were created specifically with couples in mind, crafted to maximize pleasure without sacrificing connection. Spice things up by throwing a new ingredient into the mix.
Shop for All Couple's Sex Toys.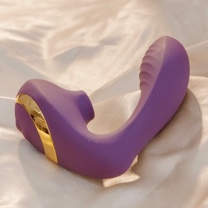 We're giving away Bellesa Vibrators!
Enter your email for a chance to win.