Strap-on Dildos.
Strap yourselves in, folks- it's going to be a deliciously bumpy ride. For anyone feeling like coming out on top, we've got what you need to harness your pegging power and have them drinking in your penetrative, erm, gaze. Bottoms up!
Shop for All Strap-on Dildos.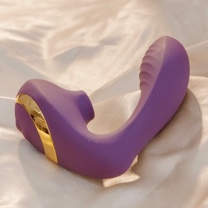 We're giving away Bellesa Vibrators!
Enter your email for a chance to win.