Culture
Instagram deletes sexual wellness by-women brand Bellesa's profile, social media platforms continue their censorship of sex tech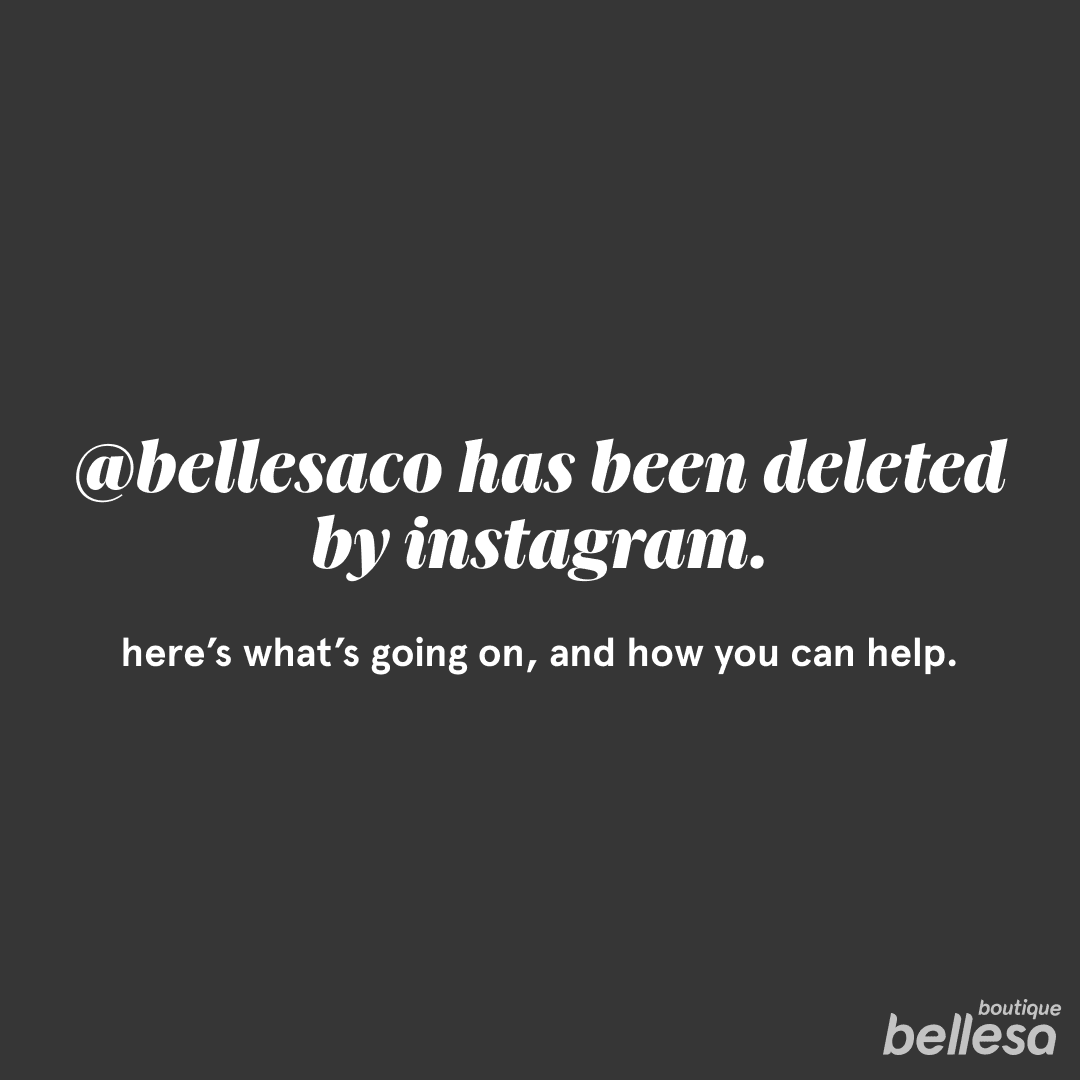 Instagram is now censoring sex education accounts, sexual wellness resources, feminist communities.
LOS ANGELES - The blaze of social media censorship of sexual wellness accounts on Instagram continues, with sex tech company Bellesa losing its account without warning.
One of the largest sex education communities on the platform, the @bellesaco account lost access to its almost 400K followers on Monday, December 6th, 2021. A compilation of sex education content, sexual wellness products, and empowering memes by women, the @bellesaco account always respected the platform's community guidelines. The ban came without warning, and was followed by zero reasoning from Instagram.
Following the launch of their two flagship pleasure products with media giant BuzzFeed, Bellesa continues to expand into the mainstream and break down stigmas surrounding sex/pleasure. Just last month, Bellesa launched the Demi Wand in partnership with Demi Lovato, joining forces to advocate for sexual wellness and pleasure for people of all genders. The #1 rated sex tech company globally, Bellesa has partnered with celebrities like Cardi B, Saweetie, Ashley Benson, and more.
Sex tech companies, and Bellesa in particular, are no stranger to social media censorship. The @bellesaco account was also banned from TikTok last year, losing hundreds of thousands of followers overnight. YouTube was another to remove Bellesa's profile just weeks ago, again, without warning or explanation.
"We built the Bellesa community from the ground up, and with our whole hearts," says Michelle Shnaidman, CEO of Bellesa. "The @bellesaco Instagram page has always been a place of empowerment. It's more than just an Instagram account, it's truly a community, and a remarkable one. This ban is a huge blow, both to our business and to our hearts."
About Bellesa Boutique
The #1 rated sex toy boutique on Google (35k+ reviews). BBoutique (Bellesa Boutique)'s carefully curated collection includes sex toys, vibrators, dildos, couples toys, and more. Bellesa's mission is to empower its community to embrace, explore and celebrate their sexuality-- unapologetically.
For more information please visit bboutique.co
Contacts
Stay in the loop, bb
Our top stories delivered to your inbox weekly