All
Most popular erotic stories on Bellesa in 2021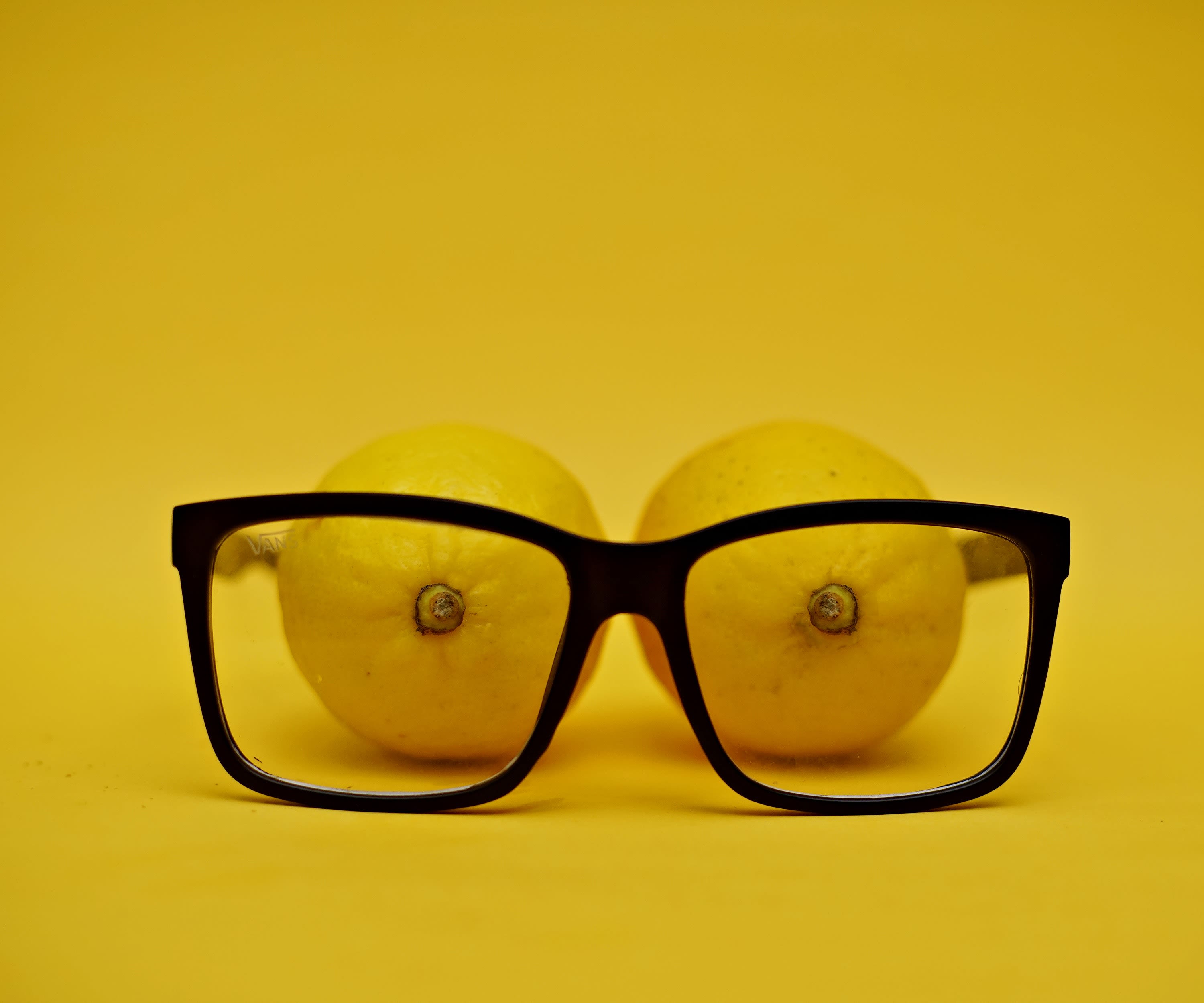 Well, 2021 certainly was a year, but we made it!
And despite it being a little rough in ways no one likes, it wasn't all bad. For example, this year brought some big exciting changes to our erotica department, like sky-high record amounts of readers and the addition of a audio erotic stories to Bellesa Plus.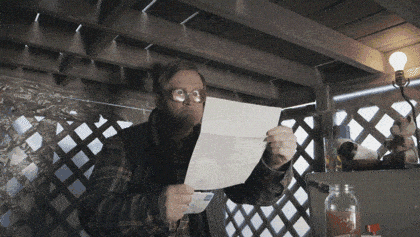 For yet another year, the strength and zeal of this community has grown beyond our wildest dreams. From rescuing us from Instagram hell to enthusiastic feedback on what you love most about your fave stories, you continue to have a direct influence on the evolution of Bellesa's offerings. The erotica department's goal has been to re-write the book on how we all get our smut on and that wouldn't have been possible without you. It's your passionate support that keeps the dream alive.
To kick off the new year, I want to take this moment to look back on the highlights of last year by rounding up your most read (and listened to!) stories of 2021.
10. Gym Daddy by Ella Lee
Ella Lee's stories really take that "what if…" part of our not-so-innocent fantasies to the next level. What if we were really able to take those kinky thoughts and bring them to life?
In Gym Daddy, the protagonist gets flirty with Alex: her very handsome, kind of mysterious personal trainer at the fancy neighborhood gym she frequents. When Alex invites her to meet him one night, she finds herself quickly whisked into a world of stern but fair power dynamics, voyeurism, and the thrill of uncertainty.
My heart beats quickly. My breath is shallow. I'm quiet as a mouse. I start when my phone buzzes in my palm. I look down. It's him.
Ready?
Despite my nerves, I don't hesitate with my answer: Yes Alex…
I peer into the basement, which isn't easy because the screen is kinda dirty but I can make out most of what's happening. I see a dimly lit space with some equipment around the room. Benches. Hooks. Cabinetry. It looks something like a home gym… but not like one I've ever seen before.
9. One Wet Afternoon by Willow Whelan
The layers of unhhh yes in this story are off the charts. One Wet Afternoon takes a bunch of our favorite tropes and rolls them all into one without ever being too much.
The sun is hot. The drinks are cold. Isla is hanging out with her bestie Elle at Elle's family lake house enjoying a perfect summer day.
That's when Steven shows up. Steven is Isla's boss, who she also has a mad crush on. Things have been a little weird with him ever since they shared a kiss at a staff party. And if that's not enough, he's her bestie's dad. Talk about tension.
He put his mouth to her hair and the heat of his breath in her scalp set off a supernova inside Isla. She frantically pushed his shirt up over his head. She ran her hands over his chest, tracing the pattern of black hair on his chest and down his stomach.
"You should tell me to stop," he panted.
Isla laughed this time. As though he were the one out of control. She'd kill for that to be the case.
"Sure," she lied before she kissed him.
8. Thanks by Kristine Lynn
As lovely and joyous the holidays can be, they can also be very stressful. Especially when spending time with family makes you more tense than anything.
This is the situation Maggie finds herself in Thanks, when she goes home to her mixed family with even more mixed feelings. As always, things come to a head with their complicated dynamics. So she is more than happy to accept when her step-sister's man invites her to join him outside for a cigarette. Speaking of things they shouldn't be doing but just can't help themselves...
I don't know who made the first move.
I honestly don't.
I only know that one minute I was taking a pull from the cigarette, and the next his lips were on mine. His tongue teased my mouth open, and smoke wafted around us, a blend of both our exhalations.
He tasted exactly like he smelled—exactly like I'd hoped. Like mint and smoke and desire.
7. She Loves the Attention by Bridget Bellecerise
Why settle for one hot guy when you can have two?
The protagonist in She Loves the Attention has been harboring this fantasy of a threesome with two men for a long time. And with her open-minded current partner, she thinks she might finally be able to make it happen. Much to her delight, he enthusiastically accepts her proposal and even picks out their third himself.
I wait for them, as instructed, in a hotel room. Nice enough, if not generic, but the bed is big and plush. I'm laying on top of the bed on my belly, nervously kicking my thigh high clad legs above me.
I've been getting texts all day, instructions and pictures from Nick and an unknown number. The anticipation has been killing me, especially since the last text I received from the mystery man.
Make yourself come. I want you wet for me.
Damn, daddy.
6. The Upper Hand by Lauren Emily
If you've been around for a while, you'll know I'm madly in love with Bellesa's homegirl Lauren Emily. All of Lauren's of stories are fucking incredible (all puns intended). But they can't all be loved equally, so I'm always so curious to see which ones resonate the most for our readers when I do these roundups.
This year, y'all were obsessed with The Upper Hand, a fantastically sapphic story about a couple of babes who can't get enough of each other. In the heat of their desperation for more – with ample communication and checking in along the way – they try something new for the first time.
"Your…" she trails off, then waves her fingers at me. "I want more."
Message received. I add a third finger, and her walls clench around me.
"Mooooore," she moans and I add a fourth, my other hand on her thigh for leverage. When my mouth needs a break, I use my free hand on her clit, working it in my fingers over and over as she cries above me while moving my fingers inside her, the "come here" motion she likes best.
She murmurs something above me and I look up again.
"Fist," she clarifies.
"Really?" We've never done that before.
She nods, eyes fiery with lust. "Go slow?"
"Of course."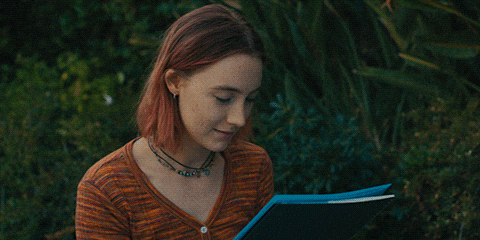 5. High School Crush by Bridget Bellecerise
In High School Crush, the protagonist is many years older and wiser than the person she was in high school. When she reconnects with the first guy she had a crush on all those years ago, she can't help wondering if she'd still be attracted to him today.
There's only one way to find out. On a bold whim, she heads to his city for the weekend to meet him in person and see if the spark is still there.
Emboldened by the proximity of his citrus-scented mouth to mine, I say softly, "I have to tell you something."
My gaze lingers on his lips. I tense up at how delicious they look and imagine for the hundredth time what they would feel like on my skin.
"What is it?" His voice is even lower than mine.
"I always wanted you to be my first. But I'm glad you weren't."
He tilts back a little, his big hand covering up a smile. "Why is that?"
"I think we'll have a lot more fun now."
4. Cottage by the Sea by Eva Monroe
Cottage by the Sea is 4-part story – generously sponsored by the lovely folks at Sssh, our friends in ethical feminists porn – that is so quintessentially Eva Monroe.
The story follows the kinky adventures of an erotica-writing narrator and their dominant partner – gender undisclosed – during a little getaway in a seaside cottage. The narrator has some work to do but that doesn't hinder their partner from keeping things sexy and fun. From playing out what's going on in the story, to kinky punishments that involve exhibitionism and good-natured humiliation, to a tirade of spankings and dirty talk and edging and so much more...
"So, we are in agreement," you say with a smile in your voice, clearly savoring the deepening of my moans. "I will give you my fingers inside your eager pussy, and my mouth on your naughty little clit, and you will be my pet for the rest of the day, wearing a collar and the slutty lingerie of my choosing."
I nod, feeling my juices threatening my thighs, my clit starting to ache and throb with longing.
"Y-yes… we are in a-agreement."
"Good."
3. Waking Up by Maria Segreti
In Waking Up, Anna drifts out of a particularly sexy dream and is filled with the urgent need to do something about right now. She takes her play from a little lazy pillow humping to full on acoustic self-loving but even after she's orgasmed a couple times, she's still not satisfied. She needs more. What better time to try out her new suction cup dildo?
She hurries down to the bathroom, dildo in hand. But just when she finds her rhythm with her toyfriend, she's startled by a knock at the door. Her roomie, Leo. And in that moment, she can't help herself… She invites him in to see if he'll help her out.
"What do you think I'm asking," I purred.
"No games, Anna," he said, roughly. "I need to know exactly what you mean." I studied him up and down. He was clearly interested, clearly keeping himself in check, vibrating with the effort it took to keep his hands at his sides. "Say it."
"I need you inside me. I need to feel every inch of you. I need you to fuck me so hard I see stars and I need it right now."
Apparently that was clear enough. He rushed forward, and wrapped his arms around me, but his kiss was surprisingly gentle. His lips brushed mine, and he moved from my mouth to whisper in my ear.
"Do you have any idea how long I've been waiting?" he said.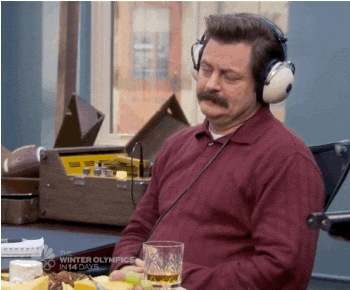 2. Just Keep Going by Jayne Renault
Not to toot my own horn, but I truly love how much you love this story. It was a blast to write. And it was even more to come back and record it as an audio story. I wasn't sure how well it would be received because the ending does take a bit of turn... And there were a few people who even wrote me hate mail for it. But the swaths of messages I received saying how important this story was to them more than made up for those few haters.
I wrote Just Keep Going for every person who has been let down by a partner (especially when that let down comes as a disappointing surprise). Whether it's a one night stand or a long term affair, never forget: you are deserving of pleasure. Your partner should respect that. If they don't, you don't have to stand for it. You stand up for yourself and your pleasure, and keep your vibrators charged at all times.
"Fuck, baby, you are so hot."
"Thank you," I agreed. "Now get on top of me."
Despite the primal hunger, I took special care to dismount, enjoying the throb of his cock against every ridge inside me as I released my grip on him. I flipped over onto my back and he climbed up on top of me.
"Wait." I reached over to my bedside table and rummaged around in the dark. I let him kiss me until I found was I was looking for. "Mmm… now fuck me like you mean it," I growled as I set the vibrator a-buzz.
And the most-enjoyed story of 2021 is…
1. You Are Now Connected by Lauren Emily
An incredibly hot story about a threesome that happens thanks to the wonders of the internet is the most popular story during a global pandemic? Shocking. But in fact, I know that this story was written before we knew what 2020 would bring. Which only adds to its charm.
As a continuation from stories that began in Lauren Emily's acclaimed "Camp Ardenne" series, You Are Now Connected revisits Rainbow and Ian, who are in a long distance relationship while Ian is on the road for a bit. In Ian's absence, Rainbow invites her friend and lover Tara over to play. Tara comes prepared with her strap-on harness so they can make good use of the dildo they made of Ian together the summer before – all while Ian watches via webcam.
Loving that she had a virtual audience, Rainbow undid the top button on Tara's jeans as slowly as she could physically muster, then slowly tugged down the zipper until Tara bucked her hips, silently begging Rainbow to go faster. Though Rainbow could smell Tara's desire, she put a hand on the other woman's hip. "Let me torture you a little."
Tara let out a musical sigh and both Rainbow and Ian laughed. She could still see both of her boyfriend's hands on camera. Apparently, Ian was torturing himself a little too.
The moral of the story: even while we are forced to be apart, we can make the most of it with good friends, high quality sex toys, and a creative use of our internet connections.

All of these stories and more can be read any time on Bellesa, and most can now also be enjoyed in audio format on Bellesa Plus.
Stay in the loop, bb
Our top stories delivered to your inbox weekly