Guides
How to feel sexy in lingerie this V-Day…and any day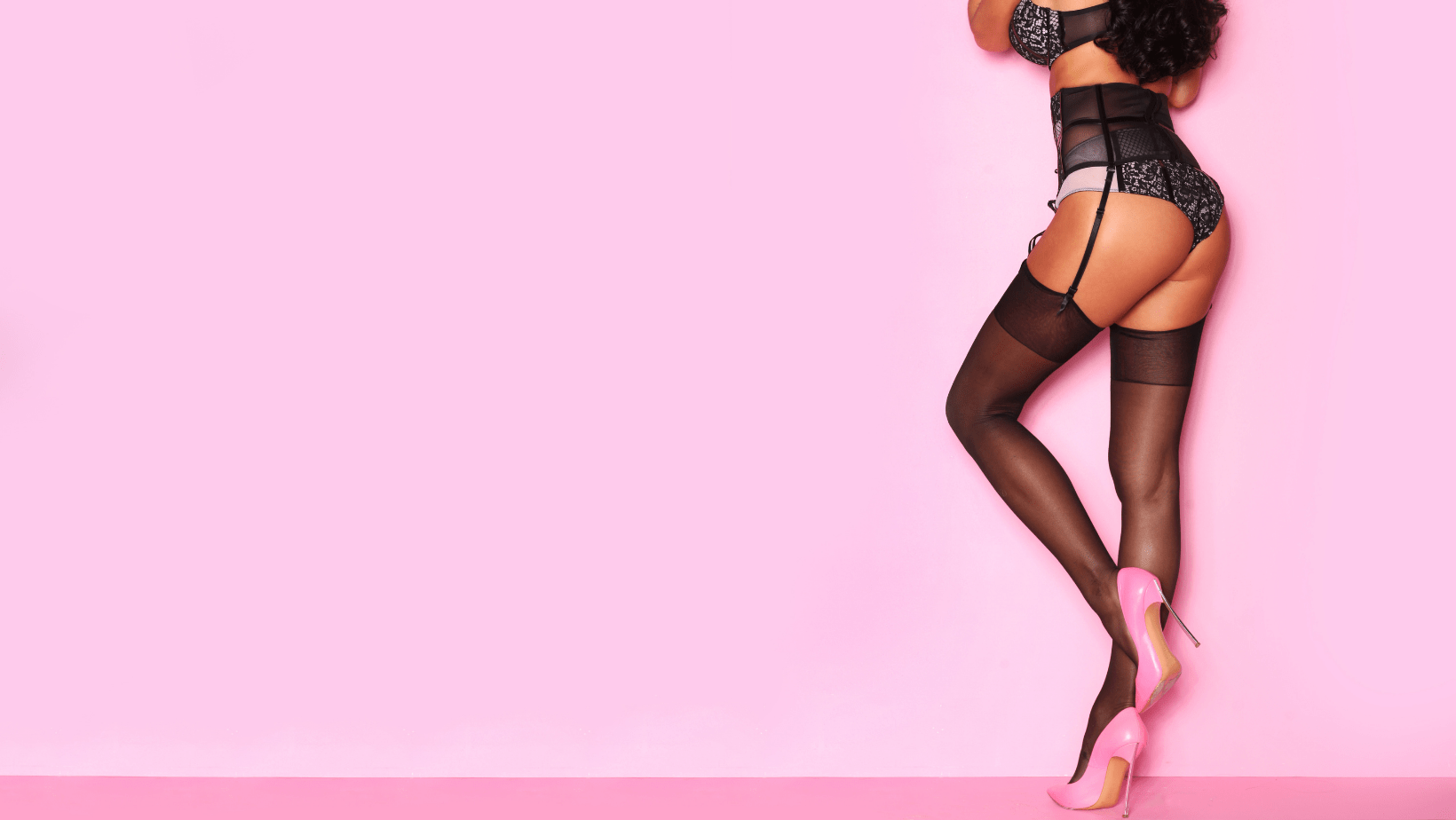 Valentines's Day is upon us, so this is as good a time as any to talk about lingerie. Does your SO salivate when you're wearing the 'sexy' undies they bought you for V-Day, but you hate the way you look or feel—or both? While pleasing your partner can be very satisfying, it should never come at the cost of your own comfort and arousal.
We all have days when we feel less than uber confident. But I'm gonna let you in on a little secret: sometimes, the clothes we wear can actually change the way we feel. Really and truly.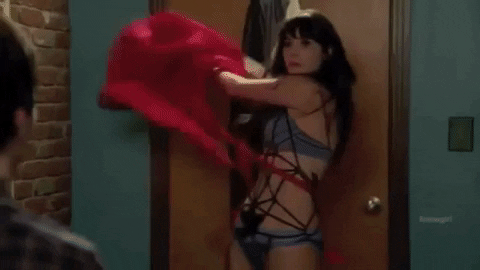 While it's not hard to be sold on the story that there's one standard (teeny tiny) lingerie size, this is thankfully false. You don't have to be a model to look and feel beautiful in your delicious underthings. Fact: every body is a lingerie body. We've all got different curves, shapes, sizes and textures to show off, and these differences should be celebrated. While finding lingerie that suits your body and style can take a little determination, you won't be sorry you did!
Pulling off lingerie without feeling a bit silly can be difficult, especially if you're a cotton briefs kinda gal. But whether you're a seasoned lingerie lounger, or a rookie filled with doubt, I offer you these humble guidelines to help you choose lingerie that enhances your confidence rather than compromises it. Oh, and in case you missed the memo, confidence is sex appeal.
Wear what makes you feel sexy.
Size and style recommendations aside, the most important thing of all is feeling sexy in what you choose. And really, that's unique to you. While red and black are typically considered "sexy." you might try a floral pattern on for size or experiment with what best suits your skin tone. And if you want hot pink satin everything, than that's what you should go for. Ultimately you want to choose lingerie that will enhance your favorite parts so you can feel sexy without having to give it extra thought. If you like your breasts, for instance, you might opt for something low-cut, and if your ass is your fave asset, you might wear a thong or g-string set. You might also layer with a silky robe, so you have a sense of added coverage while still looking like a glam slam seductress. The most important thing to remember is that when you feel sexy and confident, you glow, and you exude sex appeal that others can't help but notice.
If you don't feel sexy, do something about it.
Often, not feeling sexy or confident has nothing to do with lingerie itself, but with how we feel all the time. Consider getting some exercise—not to lose weight, but to trigger the release of endorphins, which increase feelings of pleasure and wellbeing. Eating healthy and sleeping enough can also do wonders for your morale and overall confidence. Taking time for self-care (i.e. soaking your feet after work or painting your nails) is yet another way to boost your sense of self. You might also consider having your partner give you a relaxing massage to help dissolve any stress or tension that may be contributing to your insecurities. All of the above are likely to help inspire you to adorn that bodacious bod with some show-stopping lingerie.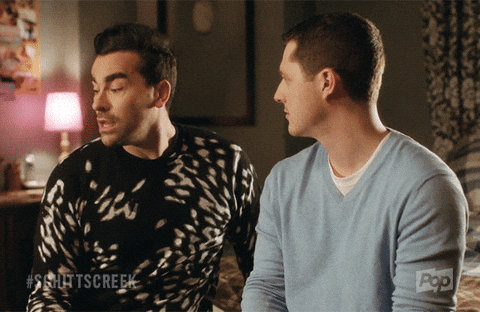 Make sure it fits.
If at all possible, don't order online. Lingerie is something you want to try on. While it's true that you can always return it, you may be too discouraged by then to reorder. While wearing the right size and shape will make you feel beautiful and confident, there's nothing worse than lingerie that's unsupportive, or too small. You won't feel sexy or confident if it droops, digs in, or slips off—and it'll show. Did you know that 80% of women are wearing the wrong bra size? Consider paying a visit to your local, independent lingerie shop to get properly sized, or get a virtual fitting. If you find a piece you love but can't find that perfect fit, don't be afraid visit a seamstress and get it altered.
Be someone else.
Sometimes the best way to get sexy in a way that's unfamiliar and perhaps initially uncomfortable is to engage in a little role play. If the person wearing the lingerie isn't you, but somebody else, things can get interesting pretty fast. Role play can be a fantastic strategy for getting over the sense of 'ridiculousness' you may feel at the thought of being sexy in an intentional or explicit way. It also happens to be very creative, and a lot of fun. Start by imagining the role you want to play (i.e. sexy maid, or model at an audition), and the role your partner or lover wants to play (i.e. homeowner, or casting director), and consider buying a few props or costume items to go with your lingerie. You might surprise yourself by stepping out of yourself—you might discover a delicious new outlet for your inner desires. You might have the time of your life.
Know what compliments your shape.
Size and fit are one thing, but working out the style and cut that suits you and works for you is the key to finding the sort of lingerie that coaxes your inner diva from her depths of shyness and insecurity. The right style can mean the difference between wanting to turn the lights off, and wanting to make them brighter, 'nam sayin'? Whether it's knickers with a little frill to enhance your hips and ass, or a plunging push-up for some top-heavy magic, the right lingerie can flatter your curves just like that, no grueling workouts or fad diets required! Be sure to try on a few different styles, 'cause you never fully know what you can pull off until you've tried on a whole wack load. Remember: you don't need to wear a complex contraption—even a simple negligee counts as lingerie.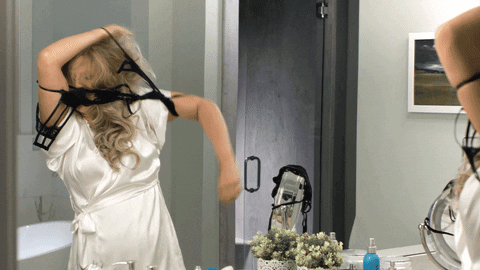 Wear it for yourself.
If you're planning to buy some lingerie to wear for your partner or lover, remember that it's a gift to both of you. While you should absolutely relish in sharing it with your partner, never forget to wear it for you first—to celebrate your own badass nature. If you're single: it's easy to dismiss lingerie altogether, but I beg you to reconsider. Even (and especially) without an audience, wearing stunning lingerie every day sends a powerfully positive message to yourself: you're worth it. Trust me, few things make you feel sexier and more confident than wearing a pretty matching lingerie set underneath your clothes as you go about your day. Isn't it exciting that no one knows but you? Chances are it'll add a bounce to your step. And people will notice that.
Bottom line: you don't need lingerie, or any other accoutrement to feel sexy. If you look at lingerie as a necessary factor to sexiness, then you probably won't feel truly comfortable in it. The key here is tapping into your inner reservoir of sexiness. Clue: it's all there already; you just gotta feel it. Once you feel sexy, inside and out, lingerie is but one of many ways you might choose to celebrate it, accentuate it, and own it, baby. Own that shit.
Stay in the loop, bb
Our top stories delivered to your inbox weekly