Sex
What's New on Bellesa Plus When the Beatles sang about wanting a revolution, we really felt that over at Bellesa HQ. You know we all want to change the porn world. Bellesa was born in response to the question: "If adult entertainment were created in the vision of a woman since day one - forgetting all of the frameworks, norms and scripts - what would that look like?"
Since then, there's nothing we've loved more than revolutionizing the adult entertainment space. Which is how Bellesa Plus came to fruition.
Bellesa Plus, the "Netflix of Porn"
Bellesa Plus is our premium subscription service that allows subscribers to choose their monthly rate. The aim is not only to create and distribute top-notch ethical porn and adult content for everyone, but to make it accessible to as many people as possible. The 'Pay What You Want' model lets you decide what supporting ethical porn production is worth to you.
With 40+ premium porn channels, including the Bellesa House and Bellesa Films, our full erotica library, and sex ed content — all updated regularly! — the sultry selection is always kept hot and fresh for you.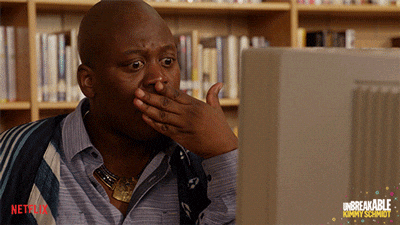 Here are some of the hottest things happening on Bellesa Plus right now:
Bellesa Blind Date
We know y'all love reality porn. Bellesa Blind Date is our newest concept studio that takes it to the next level by setting our performers up on blind dates that go down on set.
The matchmaking is done with care. Performer boundaries are always respected. With the high volume of performer pairing requests received from Bellesa House, Bellesa Blind Date is able to cast talent who genuinely want to work together — all without them knowing who it is until the cameras are already rolling.
When performers arrive on set, they're separated by a wall and their voices distorted. Their identities remain hidden while they share their desires and fantasies and feel out a genuine connection before they find out who they have the pleasure of having real, unscripted sex with. And the results have been nothing short of amazing.
The latest episode features Vina and John. After sharing what kind of sex they like and what their no-gos are, they're nervous and excited about the mystery of who might be on the other side of the curtain. The tension rises one exchange at a time… until the reveal is made and they're stoked to be shooting together.
Bellesa's superstar director Jacky St. James says she has never seen this kind of excitement and tension on a porn set. "There's nothing more inspiring than stripping away all the requirements of standard sex scenes and watching two performers actually connect in the most authentic way."
Sexxx Ed
Fantasy fuel is great, but learning can be hella sexy too. That's why we are dedicated to offering comprehensive sex education content onf the Bellesa Plus platform.
Most recently, we're proud to introduce the Sexxx Ed series produced by the Kink Media Group. They aim to produce projects by and for Black, queer & trans folks and sex workers. From podcasts to video tutorials and more, they've got you covered. And we're pumped to be featuring them on Bellesa Plus now!
In this series, host Raquel Savage is joined by BADKITTYYY and Mystique Moves to cover the important topics like mastering the art of tongue kissing and unpacking the science of scissoring. They break down the basics, like hydrating and moisturizing your lips, positions, lube, and work you up to advanced level techniques that thrill.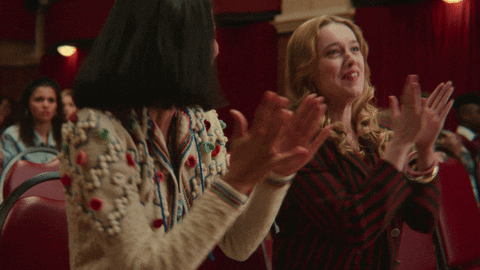 XConfessions by Erika Lust
If you like the idea of a mood-setting indie porn flick based on someone's real life fantasy, look no further.
XConfessions, the award-winning brainchild from feminist porn powerhouse Erika Lust, is exactly that. Her idea proves that the simplest ideas can still pack a punch: they receive anonymous submissions from real people willing to share their deepest sexual fantasies and shoot explicit short films based on the best ones.
Some are perfect in their simplicity, like Finding Time where a couple of tired parents indulge in a super hot quickie while the kids are asleep, while others go deeper to explore specific kinks and power dynamics like the self-explanatory Pegging My Boyfriend. And all of them are hot as hell.
On top of being a pioneer driving the ethical porn scene forward, pushing boundaries and challenging gender roles and old porn stereotypes, XConfessions is totally crowd-sourced. At its core, it's a by and for the enthusiastic, supportive community that loves what it sees and wants more of it. Having nearly a hundred stunning XConfessions scenes now on Bellesa Plus is really a match made in ethical porn heaven.
Audio Erotica
Bellesa's erotica collection has been a point of pride for us since the beginning. The library, which now features hundreds of finely crafted erotic stories that run from the soulfully sexy to scorching hot, has been enjoyed by millions of readers the world over.
But we get it. Sometimes reading isn't the most convenient way to take in your smut. Maybe reading isn't your jam or maybe you just like the option to free your hands up for more important things. Enter: audio erotica.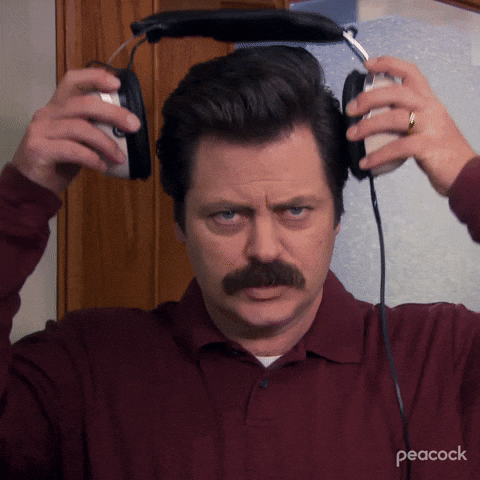 Audio erotica is any audio format adult content created for arousing the listener. On Bellesa Plus, we've taken the hottest erotic stories from our exclusive collection and turned them in audible experiences, read to you by an array of sensual voices, including some of the fan-favorite authors who wrote them.
Maybe you'd like to wake up from a sex dream only to have your partner reenact it with you later. Maybe you're into a kinky queer erotic romance that's as vulnerable as it is hot. Or maybe you'd like to explore the idea of what would happen if that guy you've been fantasizing about showed up at your front door right now. With nearly a hundred of our hottest erotic stories transformed into audio experiences so far, there's plenty to choose from for your erotic aural enjoyment.
Sign up for Bellesa Plus here!
Stay in the loop, bb
Our top stories delivered to your inbox weekly