All
The Would You Ever? quiz: Use a Sexy Partner checklist to Unlock your Best Sex Life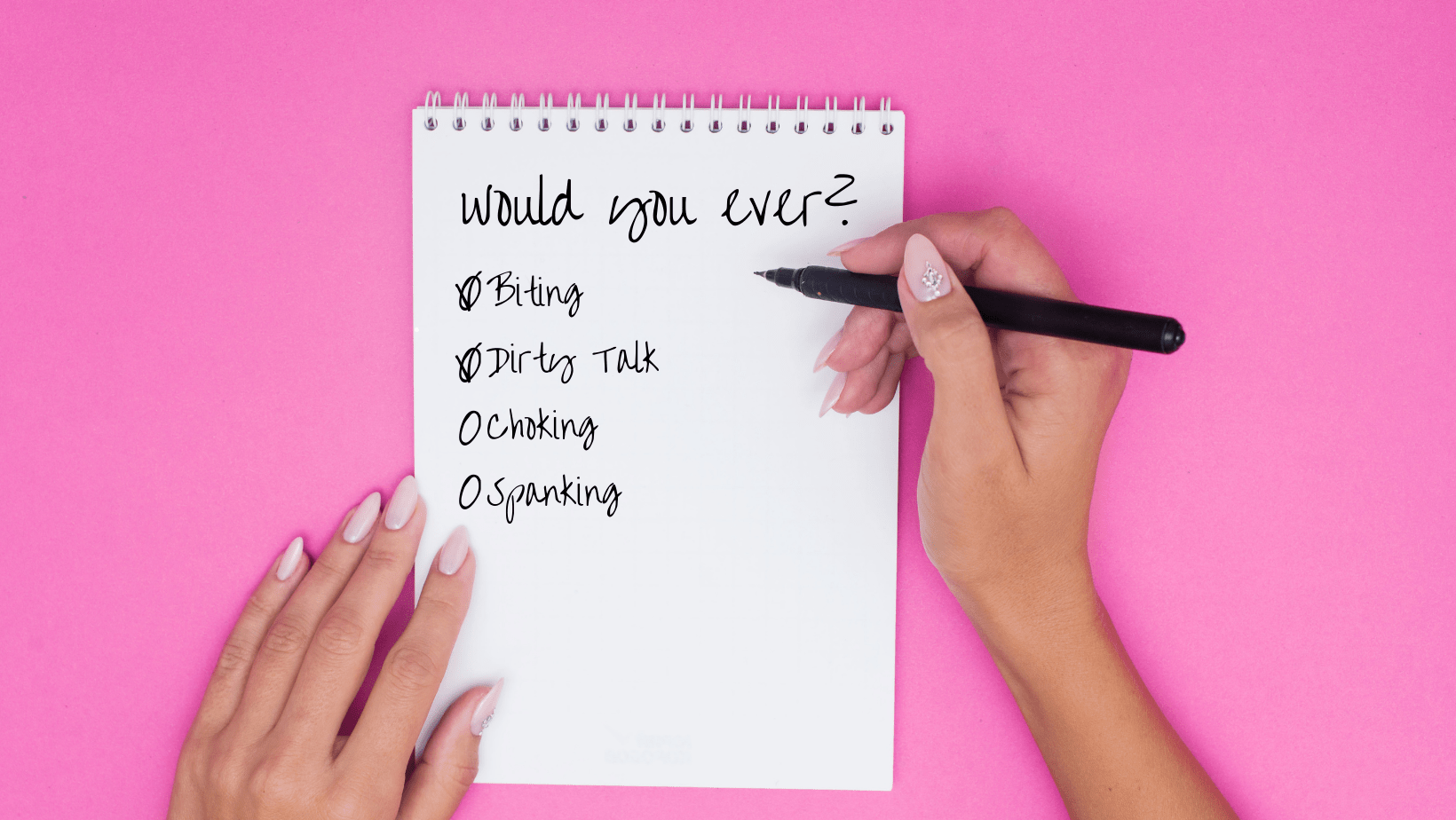 Talking about what you want in the bedroom can be challenging. But there's a great tool that sexual partners can use to break the ice and dive in deeper together: a would you ever checklist.
This checklist is exactly what it sounds like. It's a tool commonly used in the kink community to facilitate conversation and scene negotiation. But you don't have to be kinky to use one. These checklists can be used to discuss and negotiate anything from the most vanilla sex activities to the ultra-kinky to invite you to go wherever you feel most comfortable with your important conversations.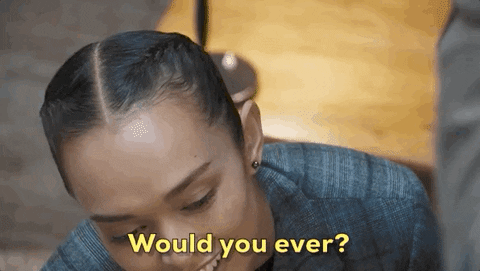 These lists can come in a few different formats and include a list of all kinds of sexual and intimate activities for you to consider. Some will have options like "Yes" for a hard yes, "No" for definitely not, or "Maybe" if you're not sure or if there are some conditions to your interest in that particular activity. Our "Would You Ever?" quiz is an easy-to-fill-in checkbox style. Once you've gotten familiar with them, you can even make custom lists tailored specifically to you and your partners.
How to Use the "Would You Ever?" Quiz
Each partner fills out the checklist separately. Once you've checked all your boxes, you compare them with your partner(s) to see where your yesses align.
If you both say "yes" to the same activity, you can discuss more why or how you like it. If it's something you haven't done together yet, you can talk about the ways you might like to introduce it to your fun. When you encounter a "maybe", you can talk about why you're on the fence about it or get a better understanding of your partner's feelings on the matter.
A shared "no" is straightforward. But if one person is "no" where the other is "yes", this is room for a conversation but not coercion. As always, consent is crucial. Trying to convince someone out of their "no" or forcing them to talk about it if they're not comfortable doing so goes against the respect and communication these sexual inventory lists aim to encourage.
The point is to have open, honest, ongoing conversations with your partner about your sexual wants, needs, fantasies, and boundaries. You leave judgment at the door, get a little vulnerable with each other, and see where the conversation takes you.
When to Use a checklist
These ice-breaking checklists and quizzes are great for any occasion. Some of these reasons can include:
- At the start of a new sexual relationship to set the boundaries upfront
- When you want to try something new and don't know how to bring it up with your partner
- If you find it awkward to start conversations about sex
- To go deeper with an old flame
- As a kind of foreplay activity to get your brain turned on in preparation for some more physical time later
- Periodically, as a way of regularly checking in with your partner to see how you're feeling about the things you're doing together (or what you might be ready to try now!)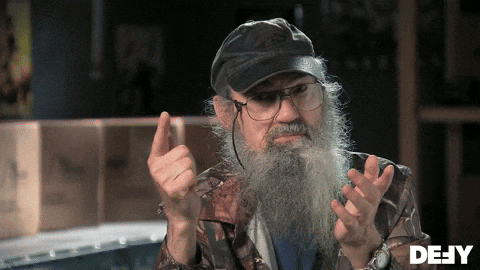 Why you should take the "Would You Ever?" quiz
People are always asking what the key is to the most mind-blowing partner sex. And the answer is open and ongoing communication with your partner to ensure that everyone is fully feeling both emotionally and physically safe. This level of mutual care and respect makes for
That's why we made the "Would You Ever?" quiz for you. The quiz covers everything from cuddling to edge play so you'll have plenty to talk about when you sit down to compare answers. And we're already blown away by some of the responses you've shared.
One bb revealed to us that using this quiz with their partner brought their 2+ year relationship to a whole new level. "We've had numerous discussions about what we enjoy in the bedroom," they said, adding that the quiz "brought out different, steamy topics of conversation. I've never felt that I was fully able to express my kinks with any partners, but this quiz made it so much easier and comfortable."
We truly love to see it. Our wish is that everyone is out there living the best, most pleasurable, and most fulfilling sex lives. Simple tools like the "Would You Ever?" quiz make it easy to practice communicating your intimacy needs and sexual desires with your partner so you can be having the best sex possible together.
So what are you waiting for? Take the quiz today and talk your way into your best sex lives together.
Stay in the loop, bb
Our top stories delivered to your inbox weekly