Culture
12 LGBTQ+ sex educators you should 100% be following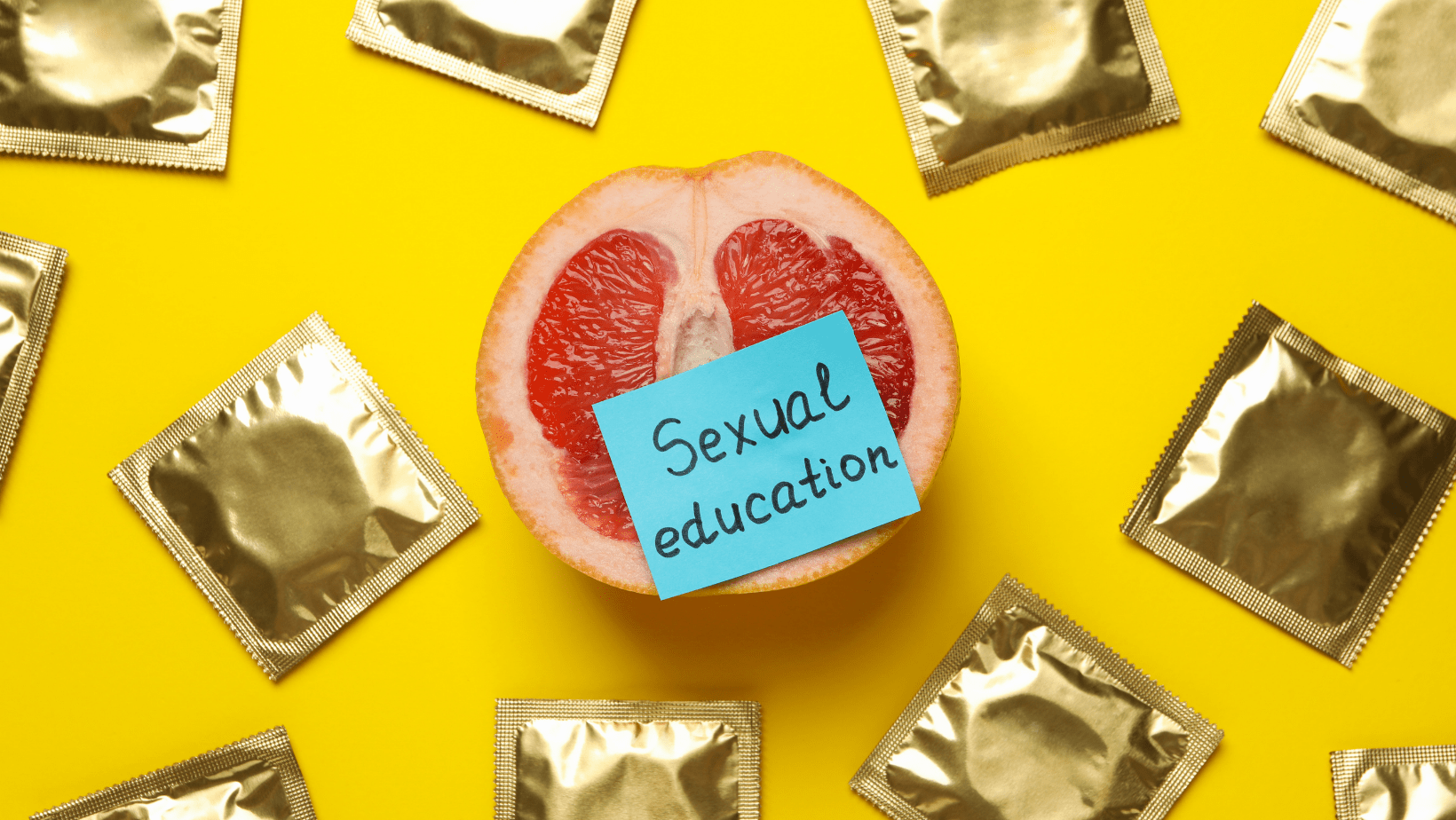 Sex can be nerve wracking on the best of days—whether you're experienced or not, it's natural to have countless questions. But since LGBTQ+ topics are so often willfully excluded from the conversation in sex ed classes (where such classes exist, that is), schools tend to be an unsafe and unwelcoming space for LGBTQ+ students. This, of course, can have a lasting negative impact on health and wellbeing overall.
Sadly, there's no national mandate for sex education in the US. Even in those states that do provide sex ed courses, homosexuality is typically dismissed or villainized. According to SIECUS: Sex Ed For Social Change, there are 9 states that actually require educators to depict homosexuality in a negative light, or do not allow them to speak about LGBTQ people at all, while only 11 states require classes to include positive, affirming instruction on sexual orientation. Of those 11 states, just 7 mandate affirming instruction on both sexual health and gender identity.
Whether you're a teacher looking to improve the health and wellbeing of LGBTQ students in your class, and/or a resourceful but anxious member of the LGBTQ+ community, searching for answers to you're most pressing sex questions online, take a breath. There are high quality resources out there that can change your world. You shouldn't have to go out of your way to find them—that much is true. But the good news is that they do exist.
Social media is a lot of things, not all of them good. But one majorly positive contribution of these pervasive online forums is that they enable radical educators of many stripes to reach a wide audience.
Consider checking out the following 14 badass LGBTQ+ sex educators and adding them to your resource stockpile. Because they bring sensitivity, intelligence, and inclusivity to the table in a meaningful way—and that's exactly what the world needs right about now.
Schuyler (he/him) is a trans man, activist, and educator. His super smart infographics break down complex LGBTQ+ issues into easily understandable pieces, and his welcoming videos discuss a slew of relevant topics, from transsexualism to gender dysphoria, to the exclusion of trans women from sports. He's devoted to answering important questions like "Is being transgender a choice?" and "Did I get a sex change?"
View this post on Instagram
Brianna (they/she) is a graphic designer whose graphics are focused on breaking the stigma on various topics including LGBTQ+ issues, sobriety, and mental health issues. She's also into exploring religious trauma and its impact on sexuality.
View this post on Instagram
3. Zoe Stoller
Zoe (she/they) is a gender-fluid, demisexual lesbian. She's also a writer, educator, and social worker. Her Insta content is largely focused on busting myths about the LGBTQ+ community, and she offers helpful tips on a wide range of issues, including struggles with mental health.
View this post on Instagram
Madison (she/her) is a trans woman and educator. Her work is focused on creating awareness about the issues faced by the transgender community (including but not limited to the ins and outs of transitioning, and trans beauty routines), as well as inspiring queer people to live their truest selves.
View this post on Instagram
5. Mari Wrobi
Mari (they/them) is a nonbinary, queer, polyam, and Latinx intersex educator. Their posts are dedicated to promoting intersex awareness. They organize, moderate, and host badass panel discussions on intersex topics of the day, and provide regular tips on how to support the intersex community.
View this post on Instagram
6. Alok V Menon
Alok (they/them) is a nonbinary, gender nonconforming author, educator, speaker, poet, comedian, and model. The book reports they post to Instagram are dedicated to dismantling the gender binary. Their selfies alone will inspire you to live your best life.
View this post on Instagram
7. Leanne Yau
Leanne (she/they) is an autistic, bisexual, polyamorous educator, and a staunch advocator of polyamory. Their energies are focused on normalizing non-monogamy. They offer advice, 1-1 peer support, and lots more. Bonus: they're recommended by Cosmo, Teen Vogue, and Buzzfeed.
View this post on Instagram
Matt (he/they) is an influencer, educator, and makeup artist whose infographics skillfully lay out issues faced by the LGBTQ+ community in a thoroughly digestible, easy-to-understand way. From abortion to revolutionary nail art, Bernstein is an educator for our time.
View this post on Instagram
9. D.F. Koz
Dan Koz (he/they) is a transmasculine, nonbinary educator whose content is geared toward educating people on the trans community in general, the experiences of trans people, pronoun use, legal rights/advice, and lots more.
View this post on Instagram
10. Charlie
Charlie (they/she) is a transfeminine, Indigenous educator and content creator. She educates people on how to be a trans ally, on the rights of Indigenous people, and on decolonizing our discussions about gender and sexuality.
View this post on Instagram
11. Mela Swayze
Mela (they/them) wears many hats. As an educator, consultant, facilitator, coach and speaker, they provide training and workshops on 2SLGBTQIA+ workplace equity as well as cultivating trauma-informed, trans-affirming spaces. They also offer coaching on sex, gender and relationships.
View this post on Instagram
12. Kama La Mackerel
Kama La Mackerel (they/them) is a Montreal-based Mauritian-Canadian multi-disciplinary artist, educator, writer and literary translator. Their work is grounded in an exploration of justice, love, healing, decoloniality and self- and collective-empowerment. They have worked on many different curational and community-based projects, including Gender B(l)ender, The Self-Love Cabaret, and Our Bodies, Our Stories.
View this post on Instagram
Stay in the loop, bb
Our top stories delivered to your inbox weekly