Culture
New Reality TV Show Studio 'Belle Says' launches on Bellesa Plus, the world's fastest growing unlimited porn streaming service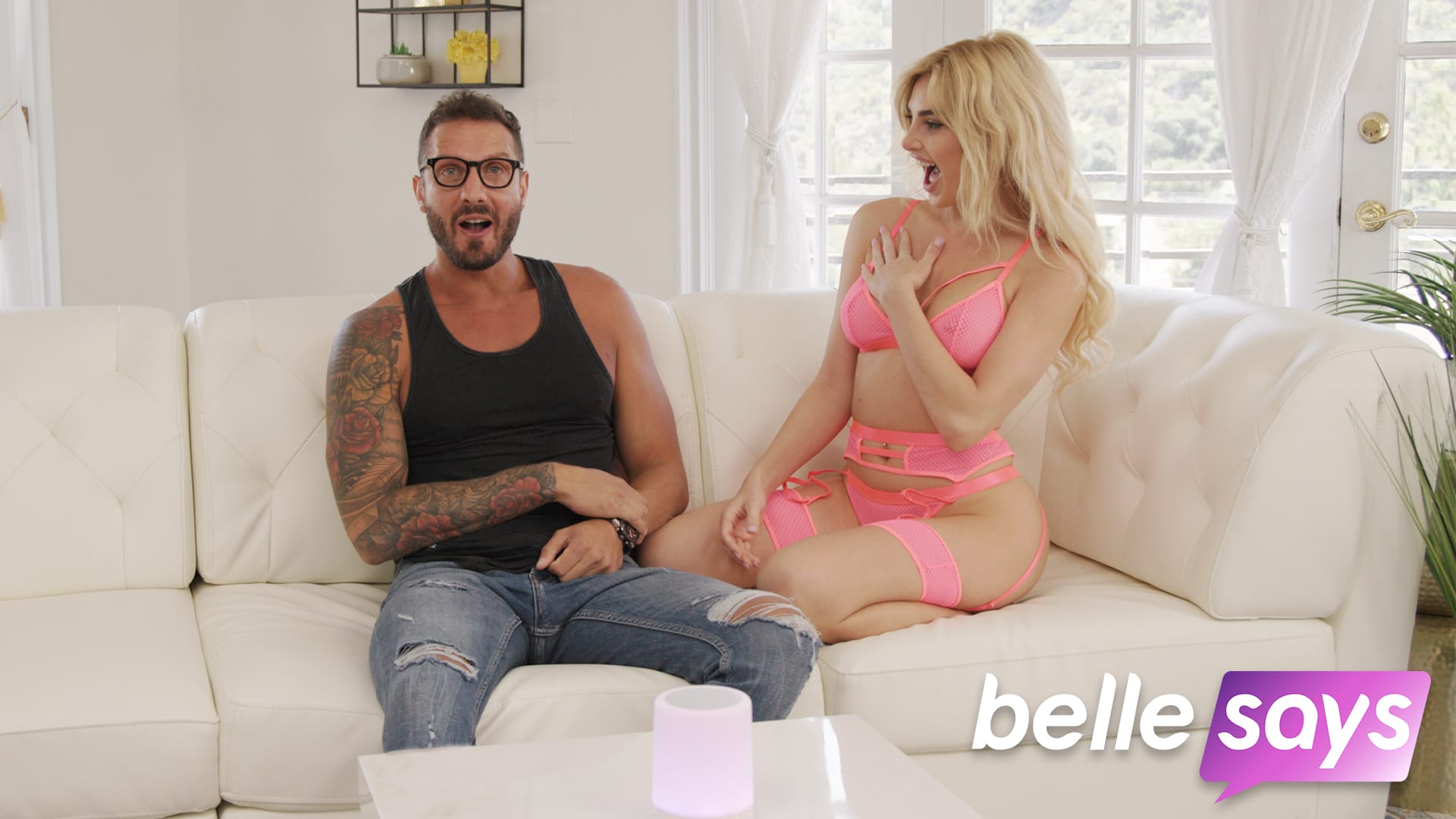 LOS ANGELES - Bellesa continues to revolutionize the adult entertainment space with the launch of new reality game show studio Belle Says, available exclusively on Bellesa Plus, their "Netflix of Porn" premium subscription service.
On the heels of taking home AVN's 2021 Best New Production Banner with Bellesa House, Bellesa launches Belle Says, a concept studio that blurs the line between reality dating show and explicit adult content. On Belle Says, performers believe they're coming in to shoot a regular Bellesa House scene (AKA unscripted, rule-free sex). Little do they know that they are about to take part in a game show hosted by "Belle" - an interactive AI director. They must abide by her rules and commands in order to receive what they want most…pleasure. If they don't, there will be consequences.
Created and directed by Veronica Rossi and produced by Jacky St James for Bellesa Plus, Belle Says maintains that same raw, authentic feel that Bellesa House captures so seamlessly, and pairs it with the excitement and gamification of Bellesa Blind Date. When performers arrive at the Belle Says set, they have no idea that they're about to meet interactive AI director, Belle.
"As a newbie in the adult directing industry, I wanted to bring something to the table (or rather…couch) that's never been seen before," Rossi explains. In a typical porn scene, there's usually a dominant partner and a submissive one. In Belle Says, the performers must both submit to Belle, Bellesa's AI director, in order to receive pleasure. "It's so exciting to see their reactions once they realize what they've gotten into, and watch their true personalities shine through in their quest to please Belle," Rossi continues.
The scenes are filled with excitement and anticipation for both the viewer and the performer, as neither has any idea what's coming next. Performer Kenzie Taylor recounts of her experience shooting with Belle Says: "The fact that I just got to have sex with a beautiful woman AND be bossed around by a robot? 10/10 would do it again. I can honestly say for the first time in my life this has never happened before." Another performer, Alexis Tae, explains: "I thought it was amazing. It was so different and so not what I was expecting.".
In Belle Says, viewers get to see each performer navigate the constraints and rules in their own way, with some being more obedient than others. "At Bellesa, we always want our performers to have a genuinely pleasurable experience. We get to use Belle as a tool to incorporate dominance and direction, but leave just enough leeway for the performers to take it in the direction they want," director Rossi explains.
Images and Promo Clip are available here.
About Bellesa
Established in 2017 by Michelle Shnaidman, Bellesa has grown into the most visited porn website for women globally. Bellesa's porn streaming service, Bellesa Plus, features adult videos, videos from Bellesa's women-run studios (Bellesa House, Bellesa Blind Date, Belle Says, Zero to Hero, Bellesa Films), erotic fiction, Sex Ed articles, as well as sex toy store BBoutique (Bellesa Boutique).
The #1 rated sex toy boutique on Google (35k+ reviews). BBoutique (Bellesa Boutique)'s carefully curated collection includes sex toys, vibrators, dildos, couples toys, and more. Bellesa's mission is empowerment. Their platform breaks down the barriers around female-centered sexuality by changing the way that sex is represented online. Women don't come to Bellesa to hide under their sheets. They come to celebrate their sexuality…unapologetically.
For more information please visit bellesays.com (NSFW)
Contacts
Stay in the loop, bb
Our top stories delivered to your inbox weekly