Culture
The 11 best date ideas in New York City
1. Walk the Brooklyn bridge
Though it may seem to touristy for locals, the Brooklyn bridge really makes for the perfect walking date! Enjoy the stroll across the bridge and then spend some time exploring what awaits you on the other side… Hit the main attractions in Dumbo or the quiet streets of Brooklyn Heights. On the Manhattan side, there is so much fun to be had in the never ending shops and restaurants of Chinatown.
2. Food tour
The New York food scene can be a bit daunting and it's easy to get stuck going to the same favorites every times (guilty, as charged). Mix up your pallets with a guided tour or NYC restaurants. Many tours focus on a specific neighbourhood so try venturing out of your regular circle and find something new to add to the roster.
3. Skating
Come winter, there are ample skating rinks around New York. Try out some of the most iconic ones at Rockefeller, Central Park, or Bryant park (and visit the holiday markets while you're at it).
4. Ping pong at Spin
A crowd favourite! This is a classic date night spot and for good reason. Nothing has me feeling flirtier than some friendly competition! If you like this vibe but ping pong isn't your thing, try out shuffle board at Royal Palms or bowling at Brooklyn Bowl. All make for excellent double date spots too!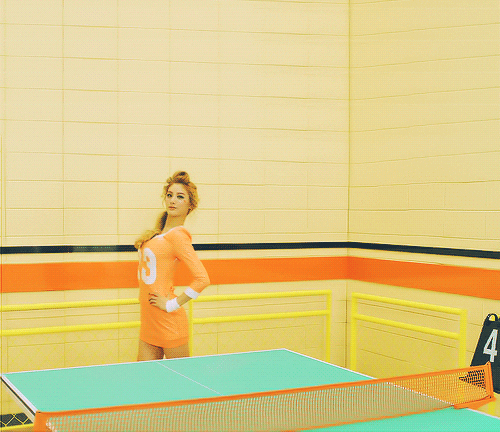 5. Botanical gardens
If you're a lover of the gardens, New York has got you covered. Spend hours getting lost in the beauty of the Brooklyn Botanic Garden. An amazing escape from the hustle and bustle of the city. Or if you're more of an *uptown girl* the New York Botanical Garden in The Bronx is also a gorgeous oasis to spend a day walking around.
6. Flea markets
New York has an abundance of flea markets. I'm partial to the Chelsea flea, but explore ones in your neighbourhood too. There are some great finds and also tons of fun to be had! Make a game of it, like a scavenger hunt or callenge each other to buy funny presents.
7. Walk through Central Park
New York's best activity and it is totally free! With so many routes to take, you'll never get bored. Buskers, people watching, and of course the beautiful nature. Grab a coffee and walk around for as long as your heart desires.
8. Kayak the Hudson
Take advantage of New York's surrounding rivers and get into some water sports. Now I wouldn't necessarily encourage going for a swim in the Hudson but rent some kayaks and go for a scenic paddle. Take in the city views form an entirely new perspective and hey you may even see a whale! (Jk, that doesn't happen very often but if you actually want to see some whales, try a whale watching cruise on the East River)
9. Museum of Sex
Did you think we weren't going to mention it? New York has some of the world's most amazing museums, but one stands out above the rest as a Bellesa fave. The Museum of Sex is incredibly fun and a perfect way to open up certain conversations with the person you're dating. There is no better way to break the ice than in a bouncy house of boobs.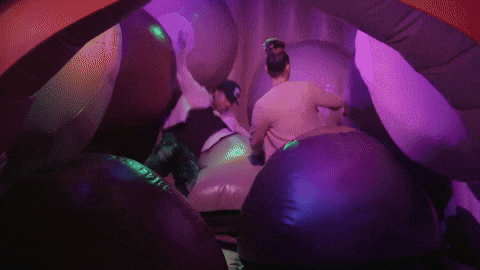 10. Burlesque show
Of course everyone should see a show on Broadway or at MSG, but if you want to try something a little different go take in a burlesque show. Check out Duane Park, Nurse Bettie, or Bathtub Gin for cocktails and a show!
11. Sunset Helicopter Tour
Talk about taking in the city from a new vantage point. There's no cooler way to tour new york than from above in a helicopter tour of the city. While you can do this at any time of day, we recommend a sunset tour for a romantic experience your date won't soon forget.
Stay in the loop, bb
Our top stories delivered to your inbox weekly