Relationships
When bigger isn't better: 8 tips for sex when his penis is too big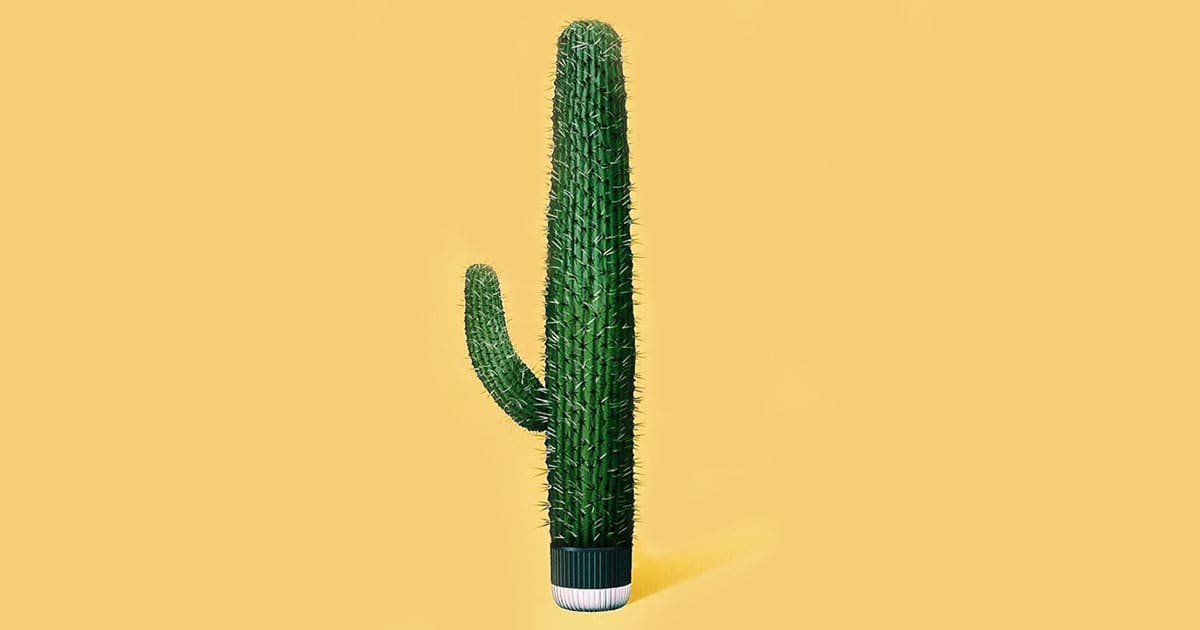 A lot of men out there love to brag about their large dicks, or else are insecure about their less-than-gargantuan dicks. Mainstream porn has a hand in this. And a lot of women out there like to make it known, at least to their inner circles, that bigger is usually better, and that too small can be a problem.
I'd like to first acknowledge the fact that these tendencies are hyper focused on penetrative sex. Most of the best lovers I've had have been on the "small" side, according to the All-Knowing Penis Authority, but it was for precisely this reason that they'd honed their other loverly skills (in other words, learned to use the rest of their bodies too), something that "well-endowed" men could surely learn from, since many seem to depend on cock size alone to make their partners feel good (assuming they care about their partner's pleasure, as they should!).
So, working on the tenuous assumption that your well-endowed loverman is loving you up right, can he still be straight-up too big to gain pleasureful entrance to your tropical paradise? Or are there ways to work it?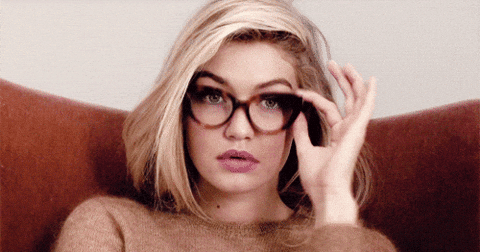 "Most vaginas can expand to fit whatever size penis"
Fit issues actually really affect a lot of relationships for the worse, because many can't communicate about it openly, let alone deal with it. A 2014 study in Kenya even found that women were more likely to cheat when their guy had a larger penis, although I personally find this study to be muddled by other factors, but researcher Nicole Prause also did a study that found 2.6% of women ended a relationship in part because their partner had a penis they felt was too large.
But according to gynecologist and author Lauren Streicher, "given appropriate arousal and lubrication, most vaginas can expand to fit whatever size penis. I have not once seen a patient who hasn't been able to successfully have intercourse after taking the proper steps to fix the problem."

So, if your guy is longer or wider than average (3.61 inches flaccid, 5.16 inches erect, and girth-wise, 3.66 inches flaccid and 4.69 inches erect), sex can require a little more consideration, is all. In my experience, length can be much more of a challenge than girth.
All things considered, be sure to factor in these 8 tips for having penetrative sex regardless of the imposing nature of his penis:
1. Foreplay, babies!
You can't skimp on it no matter what size he is. If you're not turned on enough, it won't work. But he has to know how you feel, so tell him. If he's not welcoming of your communication, he might be a bad fit in more ways than one (ouch, right?). Don't be afraid to involve lube and ask for continual stimulation. And having at least one orgasm (any way you like) before he enters you can help. As author Jenny Block puts it, "once you come, you are more open and wet and more able to accommodate a larger partner." Whatever you do, don't rush. No quickies. It's not supposed to hurt, and don't let anyone tell you differently, so stop if it does. Tearing is a painful possibility- but one that can be avoided.
2. Did I mention lube?
Coat your man's penis with lots of lubricant. Don't be shy. The aim here is to make him slip-slidey enough to glide right in. This won't work if you're not ready, or if the size differential is massive, but if you're almost there and need a last bit of, er, guidance, lube can make the difference. According to sex educator Ellen Barnard, a snug condom may also help with the slide factor because it smooths everything out, so combined with lube, it may be a winner. And this goes double for anal, of course. Many women enjoy anal sex, even with a large partner. And some women find anal easier, craycray as that sounds. Just keep in mind that your anus has no natural lubricants, so you need to compensate for that.
4. Use a cock ring
I've never used one myself, but your guy can, in fact, buy and wear a cock ring that decreases the length of his shaft and, um, shortens the volume too. True story. But because the purpose of a cock ring is to restrict blood flow by keeping blood in the penis, it's important to follow these helpful tips for using one properly. Hidden bonus: cock rings allow a man to get harder and stay that way longer. Plus, he may also have a more intense orgasm. Yum.
5. Find a new position
No matter your gender, everyone is differently shaped and sized. We're complex beings with pleasure and pain centers in all kinds of surprising places. If length is the main issue, try positions that allow for full thrusting, but shallow penetration, such as the spooning position, or having him enter you while you're flat on your stomach. Flat on your back may also work, but more so if your legs are together (some find great clit stimulation this way, too). Getting on top (whether on a bed or a chair) is also worth a try because it lets you control depth. The more your pelvis is tilted, the deeper he can go, so avoid slinging your feet over his shoulders or propping your butt up with pillows.
6. Breathe
Pain from previous attempts, or fear/anticipation of present attempts can full-on make us tighten our pelvic floor muscles as a way of protecting ourselves. Our bodies look out for us, thankfully, even if we sometimes wish they'd let up. Work on doing whatever it takes to relax (this very likely means feeling good with your guy, enough so to trust him). Take deep breaths, or try breathing in and out together, Tantra-style. I once had a lover who was into this. You might be surprised how arousing it can be to simply breathe in sync with your man.
7. Use your hands
Particularly for oral sex, if he's too large to take in fully, or even fit your mouth around, use your hands simultaneously, at his base, or lower down on his shaft. This way you can control how deep he goes and it also feels heavenly for him. Have fun experimenting with different hand-mouth stroking combos.
8. Communicate!
See #1. There isn't a sexual problem in the world that can't be overcome with strong communication and willingness on the part of both people—even if it means focusing more (or totally) on non-penetrative stuff. Make sure your partner is aware of your needs and you're aware of his. Personally, I've had just one lover who falls into the "gasp-worthy big" category, and unfortunately, all the communication in the world couldn't penetrate his obsession with the idea that his big cock was getting in the way of him finding a compatible lover. It absolutely wasn't. The only thing standing in our way was his unwillingness to listen to what I was telling him I needed in order to relax and let him in.
Photo Source: Tony Futura
Stay in the loop, bb
Our top stories delivered to your inbox weekly