Culture
So you want to read erotica? Here are some ideas to get you started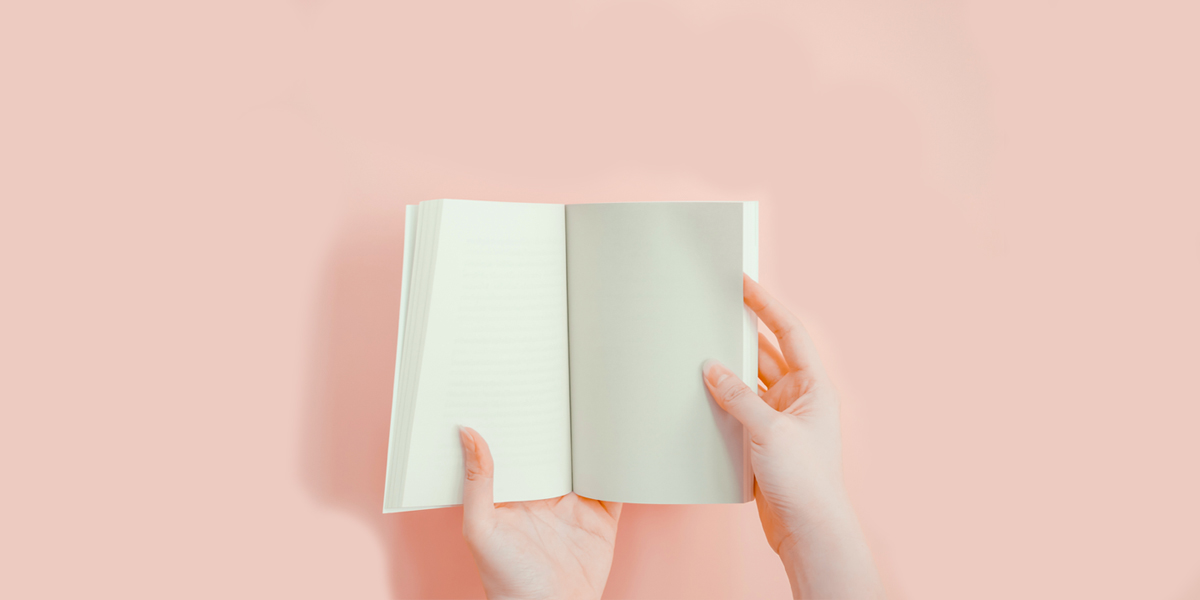 It's no secret — we're pretty big fans of porn around here. And with an ever-growing collection of pornographic videos to choose from, we are never lacking in visual fantasy fuel.
But sometimes, what is arguably our biggest sex organ—the brain—needs a little extra stroking. And that's where literary porn comes in.
A good sexy story can take us to new imaginary depths
Written erotica allows us to get to know not only who a character is, but also what they might be thinking, feeling, and experiencing at any given moment in ways videos can't quite capture (yet, anyway). Rather than being told what to look at, we get to decide just what we see and how we want to see it.
A well-crafted erotic word painting allows you to explore to whatever depth that suits your imagination's unique needs, resulting in a rather intimate experience where you get to fill in any blanks as you see fit.
And frankly, context and character development can be as sexy as the act itself.
Here at Bellesa, we are pretty proud of our erotic fiction collection, which features the works of best-selling published authors and original content from some of the best smutty wordsmiths that we could find.
Here are the top 5 stories on
Bellesa
to get you started:
1. Follow the incredibly steamy adventures between a kinky submissive and her devastatingly handsome (and creative) Master in 'To Sir, With Lust' by Eva Monroe.
2. Learn some fun new ways for girls to make the most of their dating apps in 'Comings and Goings' by Jayne Renault.
3. For a sweet and steamy "will-they-or-won't-they" between two coworkers-turned-lovers, check out 'We Just Work Together' by Lauren Emily. We dare you not to fall in love with Evie and Liam and their sexy guest stars.
4. Take your fantasies to another dimension? Anne Stagg's 'Mound of Gaia' fantasy saga begins with 'The Song of Water' where we first meet the bewitching Vera Desailliers and her magical lovers.
5. Why have one man when you can have two? For those with a penchant for doubling up on your pleasure, 'Two Yeses by Oya Calor' is the story for you.
…and below are a few other awesome sources for your free erotica fix.
The One That Started It All:

Literotica
At this point, it really goes without saying, but no guide to online erotic fiction is complete without starting with the one that started it all. Literotica has been running since the age of digital dinosaurs and has the repertoire to prove it.
But with great volume can come great headaches… It has pretty much anything you could ask for, but if you don't know what you're looking for, you'll have a hard time finding it.
What we love:
the lifetime supply of content

the fact that they paved the way for the entire future of online erotic fiction
#MasturbationMonday is a weekly meme hosted by sex blogger, erotica author, podcaster and smutlancer extraordinaire, Kayla Lords. Every week, she provides a prompt in the form of a sexy image. Bloggers and authors are encouraged to participate by writing "a steamy hot post on your blog about masturbation or anything else that gets you and your readers turned on" based on this prompt.
The dozens of submissions each week can range from fictional stories to real-life confessions to excerpts from published books, all of which are written or selected to get your juices flowing somehow.
Over the past couple of years, this meme has attracted the attention of all levels of writers, including some of the most prolific and influential sex bloggers and erotica authors in the community today.
What we love:
The Weekly Roundup where the top three steamiest posts are highlighted for us check out in case we missed them

The supportive community that has been built around and through a healthy encouragement of self-love
The Gateway Drug:

AO3
Archive Of Our Own is a non-profit story repository by and for the people. It's created, run, supported, and thriving thanks to dedicated fans of, well, pretty much anything that has a fanbase. Books, movies, TV shows, K-Pop groups, you name it. Any pre-existing world with an active fanbase has the potential to spawn fan-produced media, which most often comes in the form of written stories.
This virtual space allows fans to explore their favorite characters much more deeply—and intimately—than the immediate fictional worlds do. As such, fanfiction has been a gateway for online erotica readers for generations now. Because it's usually easier to start with something—or someone—you already know and love.
What we love:
an easy-to-follow legend that rates and categorizes each story

surprising ourselves when we find out that we're kind of okay with the wicked things some writers make our childhood heroes and forever faves do together (#destiel, am I right?)
She's a fashionable, well-rounded, easy-going gal's gal. Plus, the girl has standards. What's not to love?
Noveltrove is a female-friendly judgment-free zone for erotica readers and writers alike. With a streamlined, aesthetically-pleasing design and lots of categories to choose from, it's easy to navigate this library built by an ever-growing community of contributors.
Not to mention ethical publishing standards mean that you won't find any underage characters, bestiality, or non-consensual scenarios in any of the collection's content.
All in all, Noveltrove is our kind of girl.
What we love:
The community-driven 'Marketplace' that offers readers and writers an opportunity to connect and exchange customized erotica services including but not limited to bespoke stories and proofreading services

The purple color scheme ;)
What we love:
the extra boost it can give to our favorite authors, erotic and otherwise

all of the stories in the Late Night category
MyErotica.com, hosted on Medium, is in the business of refined smut, featuring "sexual confessions, arousing erotica and kinky revelations for hot-blooded men and women who dare to explore their wild side."
Their interface might be clean, but don't let that fool you. This online library is chock-full of dirty tales and tell-alls worth perusing - a collection of high-quality erotic stories and graphic confessions that touch on all flavors of sexual exploration.
What we love:
Giving our favorite stories all the virtual hand-claps they deserve

Blog posts from the editor sharing her thoughts and story recommendations
Image Source: Coucou Suzette
Stay in the loop, bb
Our top stories delivered to your inbox weekly