Culture
Florida just declared porn a public health risk. Yes, porn. No, not guns.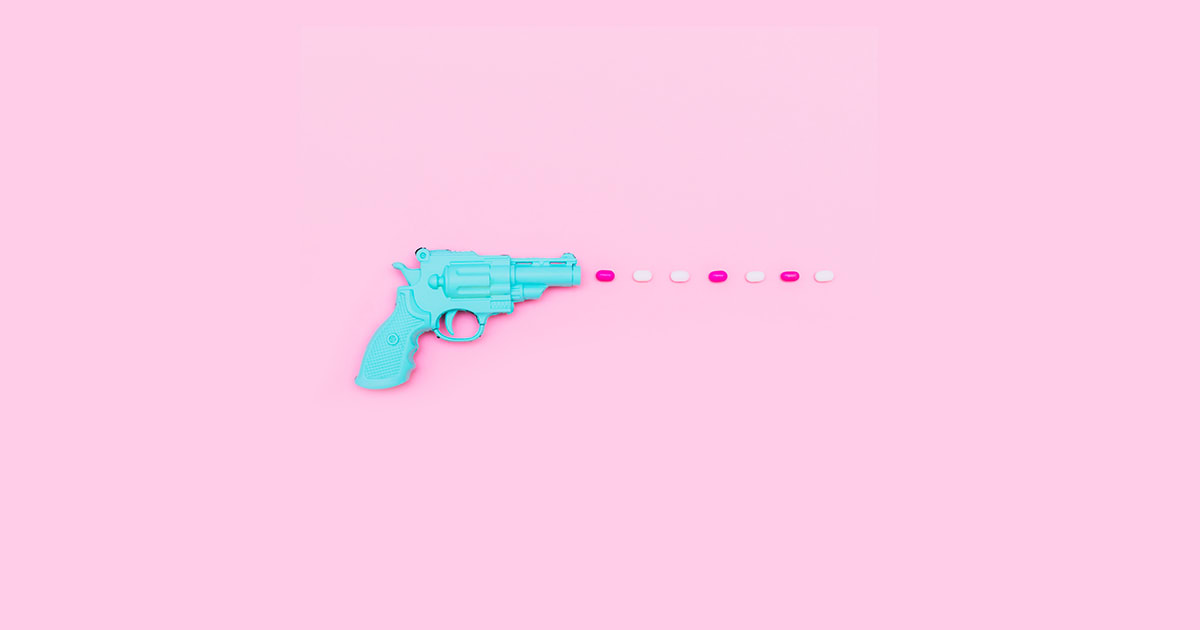 Just five days after 17 people were gunned down at Marjory Stoneman Douglas High School in Florida, Florida's Republican-controlled chamber passed a bill that declares pornography a public health risk. I'd say they have their priorities straight, wouldn't you? Or is it their ducks in a row? Their panties in a bunch? All of the above?
How many mass shootings do you remember in recent US history? Quite frankly, there are too many to count, and the fact that this latest horrific bloodbath is still not enough to tip-top the entire land into supporting gun control measures says a lot. Unfortunately, though, it is not surprising. And although targeting pornography may not seem directly linked to the gun issue, this says a lot too.
And it is. Linked, that is.
The resolution was introduced just after the House voted 71-36 against a motion to open debate on an "assault weapons" ban—in the presence of students from Stoneman Douglas who came to the Capitol demanding action on gun control, no less.
It was sponsored by Rep. Ross Spano, who is running to be the state's attorney general. Approved by a voice vote Tuesday, it declares that the internet is exposing children to pornography at an alarming rate, which could lead to low self-esteem and deviant sexual behavior. It also says pornography contributes to mental and physical illness, difficulty with relationships, and unhealthy brain development. It further calls for "education, prevention, research, and policy change" to protect Florida's residents from the dangers of pornography.
Personally, what sticks out to me here is that all of the above-listed wellness issues have been shown to be caused by, well, pretty much anything and everything under the sun.
Porn is merely the coaster beneath our collective pint of booze, wouldn't you say?
Sex and violence
Although all the tensions we're discussing here are seen around the world in different forms, Americans do seem to have a particularly striking history of sensationalizing both sex and violence—in all the wrong ways. Movies, video games, yadeeyah. I was born in the early 80s and I can remember the debates about what it was and wasn't appropriate to expose children to. Guess what? At the end of the day, exposing children to violence, bloodshed, and gratuitous violence always seemed to disturb everyone way less than exposing them to portrayals of sex and sexuality. And exposing them to sensational, totally unrealistic, sexist sex scenes has traditionally gone off with way less of a hitch than exposing them to information about real sex. Take the instance of the British Board of Film Classification policing porn to the point that depictions of female ejaculation were banned. One has to wonder who was being hurt by these wild women showing the world that they too can make a mess.
In fact, I would go so far as to say that repressed sexuality and the deeply twisted/antiquated/misguided/religious notions around it are exactly what fuels a) the dire state of sex education, and b) the questionable state of some of the shitty, violent, misogynist, mainstream porn. I would say that porn addiction and the total saturation of young minds with this particularly shitty porn is a concern, but the takeaway here is not that porn causes health issues and should, therefore, be banned. It is that healthier, more sensual, more empowering, woman-friendly depictions of sex have the power to change the world for the better, and already have. And as ever before, the nasty, institutional powers that be are kinda freaked out by that. Takeaway #2: banning and/or policing porn is a problem, not a solution. Talking about it is.
Bittersweet
Violence meanwhile, or the possibility of it, is like refined sugar. People are addicted to it. They might just crash without it. It's what America was founded on, after all (and every other country, I might add), and it's what makes a good action thriller, am I right? And many Americans seem to believe that they are somehow less than human if their right to bear arms and shoot off someone's head (if need be) is stripped away. They'll do anything to keep that sugar high going, even if, deep down, they know it's bad for them. Even if, deep down, they know that people die all the time because sugar directly feeds a whole host of potentially deadly diseases.
Fear vs love in the world series
Not to sound all hokey, but (last time I checked) there were two forces at work in the world as we know it: fear and love. Every action, every reaction, every feeling, every thought, is motivated, at its roots, by either one or the other. If you mull it over I hope you'll see it's true. While there's a lot of love in the world, I'm of the opinion that fear is still more potent, and more powerfully seductive to many people.
So when people are terrified of losing the power to walk around with a gun like a real cowboy (or girl), or they just want to make sure to succeed in politics (same difference, maybe) an effective distraction, of course, is to push that twisted/antiquated/misguided/religious button that still sits, like a nucleus, at the centre of it all, reminding us of the fact that history was written by men. So hold onto your assault weapons: your large-capacity magazines, and your AR-15s—like the one used by Florida high school shooter Nikolas Cruz—and instead turn your attention to the real poison eating away at society: pornography. Anyone else feel sometimes like we haven't progressed at all since the 50s?
I believe the best any of us can ever do is to try as much as we can to align our actions and reactions with love and compassion over violence and the fear that it stems from—as difficult as that may be. This means speaking your truth on and offline, standing up for people who need standing up for, and standing up for your own right to both experience pleasure, and to watch porn that reflects your real, lived desire.
One love.
Stay in the loop, bb
Our top stories delivered to your inbox weekly