Sex
Pegging 101: a beginner's guide to pegging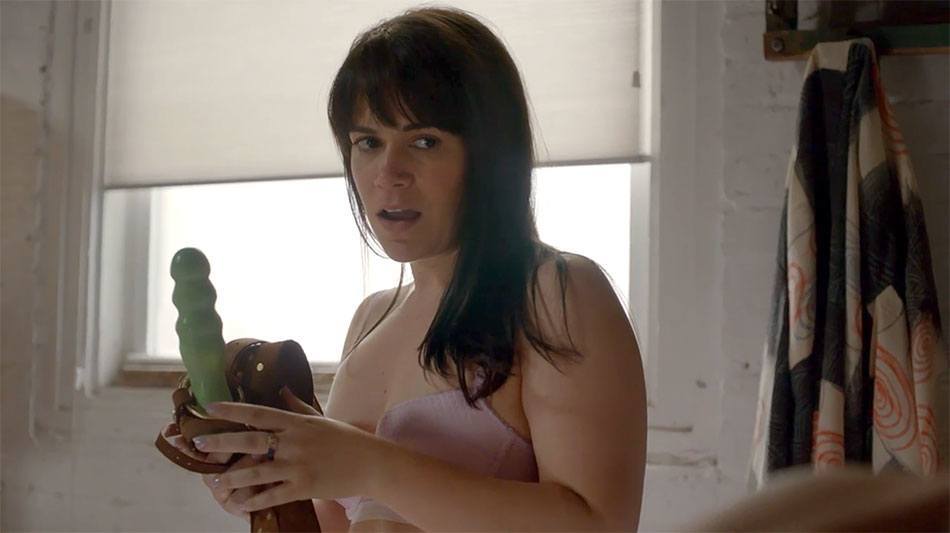 Pegging is so hot right now. I know, that doesn't really sound like a real sentence, but it's true. Pegging, which is basically shorthand for doing your boyfriend up the butt with a strap-on, has definitely gotten more press and exposure in recent years. Whether you saw it on that Broad City episode or you've always had a yearning in your soul to fuck your man up the ass with a strap-on, pegging is all over the place right now — so there's no better time to embrace it.
That being said, there's no guarantee that every guy will be into it — so don't pressure them to do something they're not comfortable with. And if they want to do it but you don't like the idea, that's OK too. Although if your guy likes anal sex with you but refuses to try pegging, it may be time for a conversation about double standards and equality in your relationship. Just saying.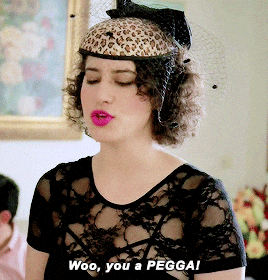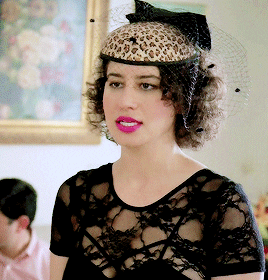 But if you've never dabbled in pegging — or anal more generally — it can seem like a totally overwhelming prospect. Luckily, like with any new sexual experience, it's all about being informed, communicating, and taking it slow. Here's what you need to know, because there's no such thing as too much lube.
1. Communication is key
Firstly, even if you both are on board about pegging — which you should be before you try anything — you're going to want to keep the communication open. As you experiment and go through the various steps, be in constant communication. Make sure that your partner feels comfortable and safe, every step of the way. That means talking about it during sex and before and/or after, to make sure that you're on the same page. Just treat them how you would like to be treated with your first anal experience.
2. Don't rush into anything
Yes, pegging traditionally involves fucking your boyfriend with a strap-on or a dildo — but that doesn't mean you jump right into using that strap-on or dildo. You may want to practice with anal fingering first — or inserting small toys. Once you think you're ready for dildos, start small with those too. The anus is a very sensitive area that can tear easily, so this really is a case of better safe than sorry.
3. All the lube. All of it
How much lube do you think you need? You need more than that. Really, a lot more. Whether you're going in for fingering or actually ready for pegging, there's no such thing as too much lube — you can always wipe it off. But putting it not just on the dildo but also around the area of the anus can make the whole process so much smoother. Literally.
4. Take sex toy shopping seriously
Whether you're starting with a dildo or you want to go for the full strap-on harness, you're going to want to find a toy that works for you — and fits properly. Going to a sex toy store or reading online reviews means you can have expert guidance to help you along the way. But always, always, always pick something with a broader base when you're dealing with anal. Things can get lost up there. That's a fact.
5. Play with the prostate
One of the reasons anal play feels so good on a man is the prostate — a fun little pleasure center that makes them feel really damn good. So when you use your fingers, go in for a prostate massage. And when you're picking a toy, make sure you find one that stimulates the old p-spot. There are plenty of toys designed specifically for that purpose.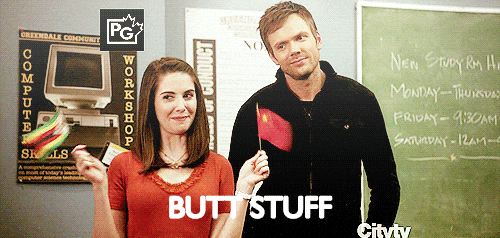 6. Pick your position wisely
There are lots of different positions that are great for pegging, but the easiest to start with is probably doggy style or with your partner lying on their back and lifting their legs up — basically, a twist on missionary. The beauty of this position is not just that you have great access, but you also can see each other and make eye contact, so you're sure they're comfortable throughout the process. Just start off slow and see how they feel — ultimately, you should go with whatever position they feel the most comfortable with.
7. Have fun
Finally, pegging is kinky, it's a power play, it's unusual — so have fun with it. Anything that messes with traditional gender norms or allows you to do something taboo should have a playful twist. So even though you can take it very seriously, make sure you have fun with it, too.
Bottom Line
Pegging can be a fun, sexy addition to your bedroom fun, but it also can be intimidating AF if you've never done it before. So take it slow. Start by gradually building his tolerance and then you can move onto the main event. Just don't be shy about communicating — and asking experts for advice if you need it. But above all, remember the lube, bb.
Stay in the loop, bb
Our top stories delivered to your inbox weekly