Culture
The perks of 'Jilling off' AKA masturbating from new book 'Girl Boner'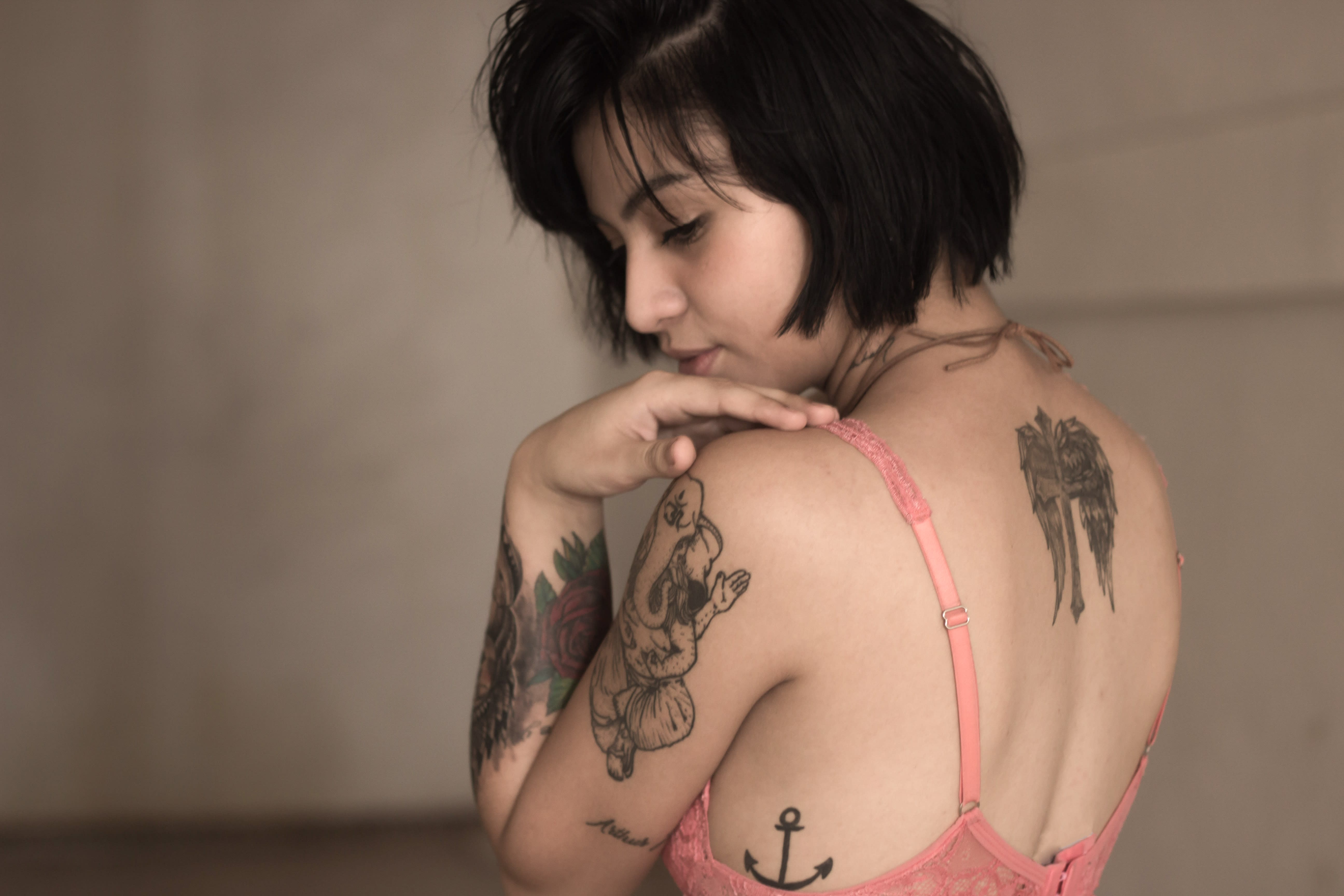 An excerpt from Girl Boner: The Good Girl's Guide to Sexual Empowerment by August McLaughlin published by Amberjack Publishing August 2018.
***
In the early 1900s, Sigmund Freud, Austrian psychologist and medical doctor considered the father of psychoanalysis, viewed orgasmic solo play as an incomplete discharge and immature expression of sexuality which could damage sexual organs and lead to neurasthenia. Characterized by symptoms such as fatigue, irritability, and emotional disturbance, this vague medical condition sounds a lot like the "hysteria" women were diagnosed with around then. His views shifted somewhat by 1912, when his work depicted masturbation during youth as normal, but regarded it as a symptom, particularly if it was preferred over intercourse into adulthood.
Although in the US, masturbation was listed as a diagnosable condition as late as 1968, the 1940s and '50s were good decades for solo play—finally! During this time, sexologist Alfred Kinsey insisted that the practice was instinctive for males and females, and Gallup Poll surveys showed that Americans were getting it on solo. No matter how often you masturbate or when you last did, ahem, you can count on a variety of benefits, all of which prove solo play is not only natural but healthy.
Potential perks of Jilling-off include:
Better sleep

Boosted moods

Improved management of depression and anxiety* Improved body image

Increased awareness of your body and turn-ons Improved sexual self-esteem

Improved partner sex

Less stress

Mindfulness and being present

Relaxation

Reduced physical pain, such as headache Strengthened immune function

Eased or prevented menopausal symptoms
What exactly is masturbation?
When we think of masturbation, it's easy to think of touching our genitals, using a vibrator or other toy, or "whacking off " to porn, all with orgasm in mind. But really, the definition of ménage à moi can be far more expansive. Sometimes defined simply as "erotic self-stimulation," solo play could technically include touching your inner thighs, caressing your breasts, or even fantasizing. If you define masturbation as "stimulating yourself to orgasm," experiencing orgasm with your hands, a toy, or thoughts alone—the hands-free 'gasms we covered—could fit the bill.
I, for one, am a big fan of experiencing orgasm in the solo play process and don't see a problem with having it consistently in mind as a byproduct or hope. I also think there's tremendous value, though, in exploring our sensuality and eroticism without climax as the only goal or finish line.
Sexier solo play: simple ways to turn up the heat
Consider using lube! Very often, wetter is better. Many gals find solo play more sensual or orgasmic with a quality lubricant. Use it to kick- start your Girl Boner, or add it once arousal has begun for even more pleasure.
Don't forget the power of your mind. If you're accustomed to coming with a vibrator every time, Dodson suggests using your mind "to add a hot sexual repertoire of fantasies." Close your eyes and daydream into Sexyville or find ideas from erotic books, films, or podcasts.
Love your labia! While you're caressing your clit or exploring your vagina, pay mind to your labia as well. "Your pussy lips are full of nerve endings but often get ignored," said Kait Scalisi, MPH, of Passion by Kait. "Stroke them, pull on them, pinch them—always start gently and add pressure as your sensitivity can change throughout your cycle and depending on things like stress, medications, dehydration, and more."
Tantalize your nips. Not only are nipple-gasms a legit thing, but stimulating the nipples is known to affect the arousal centers in your brain as powerfully as clitoral stim! (Learn more in Chapter Five.) Caress, squeeze, or pinch your nipples—whatever feels delicious to you.
Use solo play time to explore new things. Curious about anal sex or kinky toys? Use your sexy alone time to explore fantasies you've yet to explore with a partner. "For many folks, it's easier and less pressure to try new things on their own," said Scalisi. Learn what new activities you enjoy, then, if desired, bring your faves to your partner.
Girl Boner is available on Amazon! Order your copy today.
August McLaughlin is a nationally recognized health and sexuality writer, media personality and creator of Girl Boner®. Her podcast, Girl Boner Radio, consistently ranks high in the sexuality category on iTunes and iHeartRadio and her articles have appeared in Cosmopolitan, The Washington Post, DAME Magazine, HuffPost and more. A frequent speaker on sexuality and gender equality issues, McLaughlin has been a featured TEDx presenter and attended the United State of Women summit, convened by the White House, as a nominated change maker. augustmclaughlin.com
Stay in the loop, bb
Our top stories delivered to your inbox weekly