Culture
Porn site xHamster launches fund to promote female adult filmmakers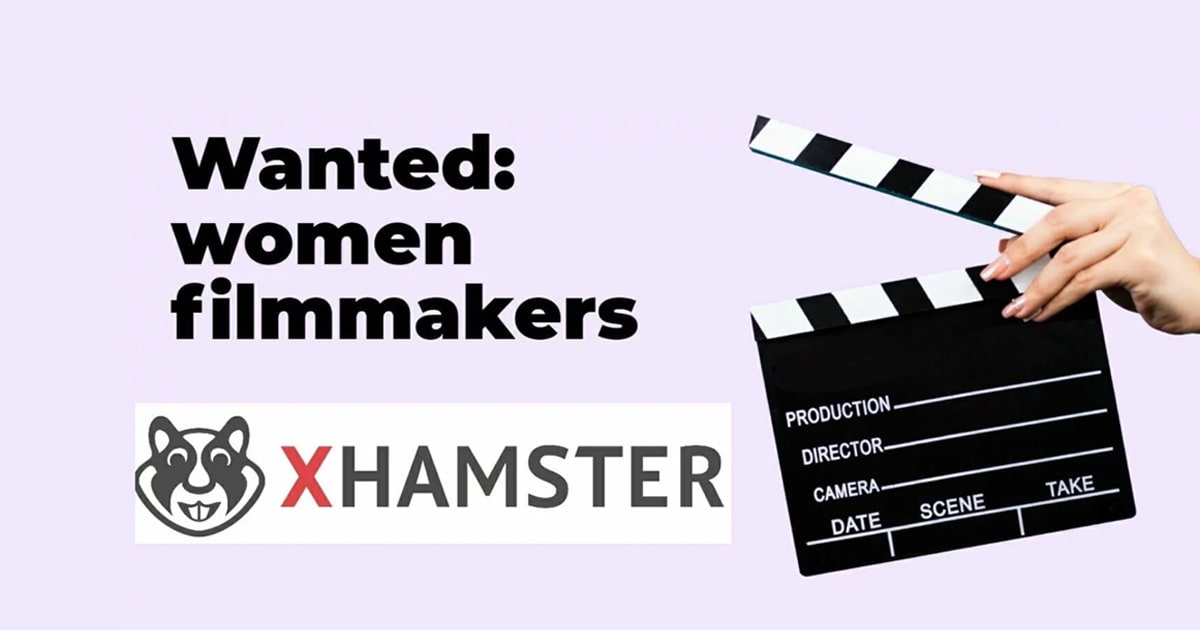 Porn has traditionally been made by and for men- something we know very well at Bellesa. We also know that demand for porn that reflects a non-male gaze certainly exists. There's been a clear and awesome shift in the rise of female-created content (Bellesa Productions!), and now porn site xHamster would like to help bring us even more of it. Last month, the site officially launched a $25,000 fund to expand its 'Porn for Women' category. We chatted with xHamster Vice President Alex Hawkins about the exciting initiative.
1. xHamster has long been a leading platform in the adult industry, so it's really awesome to see a company with so much influence make an active shift toward female-inclusion. When did it become evident to xHamster that women are not a niche audience when it comes to porn?
Almost from the beginning, when we started to see the gender breakdown of our users. Prior to our launch, there was this idea in the industry and that women didn't watch porn. Pretty quickly, we saw there was a significant audience of women coming online.
2. You've stated that "the future of porn is female," we agree and we love it. Can you elaborate on what you mean by that?
We took inspiration from The Future Is Female t-shirts that popped up after the inauguration — a response to the way demographic shifts would inevitably upend traditional gender politics. There are more women in the world than there are men, and they're becoming more powerful. We see the same thing happening in porn. Women, as a share of our audience, have increased by 25.1% in just under two years. That's huge growth.
Once women are recognized as part of the audience, they're going to change the way porn is made. More than 95% of porn is created with the idea of a male consumer, and most of those are straight male consumers. We see women, both as consumers and producers, redefining the genre.
3. Let's get into the new Porn for Women Fund that xHamster is launching. What inspired this initiative? What is the goal?
We know that it's hard for women to make porn for women, particularly financially. Women are not yet the big purchasers of porn, which discourages production. So we wanted to create a fund that would help subsidize productions so that they could compete. We see tremendous opportunity in this market.
Our goal would be to lend a hand in being part of a vibrant community of women filmmakers.
4. What kind of change do you hope for the fund to evoke?
We want to help spur the development of a genre. There are some excellent women making porn for women, but they are largely auteurs, by which I mean they're making films from a particular vision. That's tremendous, but to move women's pornography from a niche to a mainstay, we need to bring hundreds more people in. We'd never look at "porn for men" and decide three or four producers were enough.
5. What has the response been like so far?
The response has been tremendous, particularly within the industry. There are so many women who enjoy porn, who enjoy sex, but are largely making films for a different audience.
6. Promoting female sexual empowerment is kind of our thing- so Bellesa is crazy excited to be featuring xHamster's winning videos on our platform each month (as well as having our CEO, Michelle Shnaidman, serve as a contest judge). How can people enter to win the contest? Are there any submission guidelines people should know to follow?
The submissions for our first round are due by September 14. You can read more about how to submit by looking at the submissions page, or reading our FAQs.
We also released some more data on what women do watch on xHamster, to help guide filmmakers submitting.
7. You've said U.S. female viewership has increased by 4% on xHamster in the last year alone, which is crazy. What do you believe has led to this growth?
Women are growing across the board, not only in sheer numbers, but more dramatically as a percentage of our audience. Since 2016, the share of page views that come from women — perhaps a more accurate gauge of interest, since it helps show women's interest on the site — have increased by 25.1% worldwide, or about 4 actual percentage points, while men have dropped the same amount. Women are moving toward parity with men.
8. Where do you see the "Porn for Women" space being in 5 years?
I see it being a vital and accepted category, rather than a niche. I see production for women happening at all levels, from amateur to studio productions, and filmmakers able to sustain themselves. What I'm most excited to see is how women redefine porn for women. Right now there are so many notions as to what "Porn for Women" means, but I don't think we've scratched the surface of what it can be.
Stay in the loop, bb
Our top stories delivered to your inbox weekly