Culture
Lustery is creating an archive of personal sex & love stories through amateur porn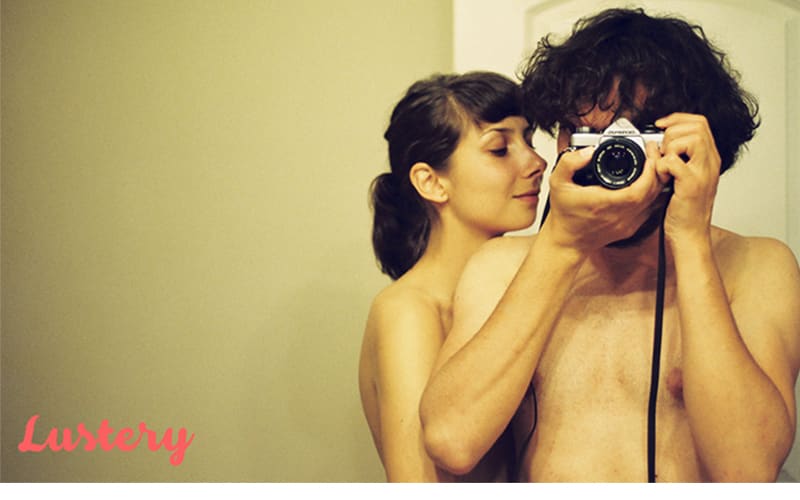 Amateur videos featuring real life couples are often able to capture a certain something that is tough to get with produced porn. It's why Paulita Pappel started the company Lustery. As one of Bellesa's newest content partners, we were super excited to chat with Paulita about Lustery, their mission as a company and her vision for the future of female sexuality.
"I was intrigued by the challenge of creating porn that would capture the genuine and unique connections that exist between two loving people and document sexuality as it exists in people's private lives," she explains. "The concept of Lustery is the closest you can get to achieving this: by giving the people a camera in their hands and letting them have all the control and intimacy, we are creating an archive of personal sex and love stories. I like to think of it as documentary porn."
Lustery has high video quality standards and clear technical specifications. In order to achieve this, Lustery guides the couples through all details and support them throughout the pre-production and production process, and also take care of all the editing in-house. But as for the actual content...there really aren't many rules. "Regarding the content, there are no rules in what should or should not happen - the only condition for shooting a Lustery video is having an ongoing romantic and sexual relationship with each other and wanting to do it! The most important thing is that the couple is enjoying themselves."
Policing of sexual content online is something that affects people in our industry every day, from shadow bans to deactivated accounts, to our inability to advertise on social media. How has your experience been?
"This reality threatens our existence and makes us work on a precarious, uncertain space. The policies are inconsistent, based on fears and sex-negative culture rather than on any reasonable logic. We have had social media accounts blocked without any notice, we are shadow-banned, our ability to promote our content gets reduced every day, meaning we constantly have to keep adapting our approach. This only reinforces the status quo, the only porn being accessible and visible is heteronormative and limited in its representation of diversity, whereas diverse porn gets pushed to the margins."
We get asked often about porn's responsibility with regards to sex education and shaping young adults' ideas of sex/consent. What are your thoughts?
"There is a lack of proper sex education and sexual information and resources in society. This is a failure from our institutions, our families and schools. Porn is primarily an entertainment product, and as such it has no more or less responsibility to offer sex education than a racing video game has to teach driving. However, there is great potential in porn to be a powerful educational tool and resource. The worst enemy of education is taboo and stigma, and opening the conversation about porn and offering access to diverse pornography can facilitate a more sex-positive environment where people can learn from porn as a source of sexual exploration."
Recommend a popular video for someone who is checking out Lustery for their first time
"We just introduced a new format, the VLOG! In these videos, we get to know the couple even better and tag along with their daily lives. I would recommend to check out the beautiful VLOG 'Masquerade Madness' from Luna & James, it's just stunning!"
As for what's next for Lustery, their team is working on expanding the platform as a community both for the couples and everyone else. "We envision Lustery as a space for sex-positive culture and a celebration of sex and love in all its diversity!"
Stay in the loop, bb
Our top stories delivered to your inbox weekly