Culture
Selling your used panties on Sofia Gray can earn you hundreds of dollars per month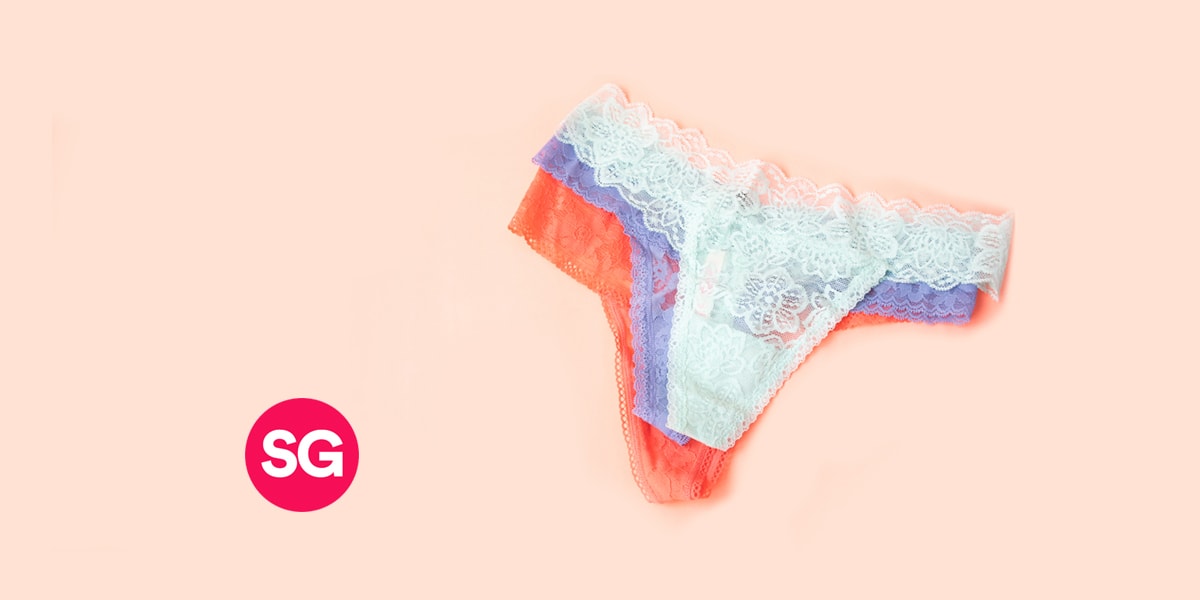 Buying used underwear online. Personally, my original associated stereotype is foreign businessmen with a widespread cultural fetish for sniffing, rubbing, and jacking off to panties smeared with the arousal, sweat, or even stress of anonymous lady wearers who likely live far far away, across the oceans. I was very wrong. It's a fetish all kinds of people from all over the world have- one that many are willing to pay real cash for.
Having noticed Craigslist ads here and there over the years seeking sellers and buyers of this precious commodity, I have even considered selling my own used panties once or twice, as a way to make ends meet. Of course I always seemed to get sidetracked by waitressing gigs, but if today's premier used panty-selling platform Sofia Gray is any indication, simply wearin' my panties and wearin' 'em well mighta been more lucrative (and fun) than waiting tables.
How does Sofia Gray work?
Started in 2015, Sofia Gray is made up of a group of young entrepreneurs who have nurtured a variety of healthy adult industry obsessions over the years. Their collective goal? To add value to the lives of those who shared their passions, of course. After intensive brainstorming, they came to the realization that the used panties niche in particular was looking a bit lackluster (after all, Craigslist has its limits). Thus, Sofia Gray was born, and since its creation the platform has exceeded expectations, creating a surprisingly vast and wonderful community of busy buyers and scintillating sellers from all around the world.
They charge a very small membership fee to both buyers and sellers, and sellers keep 100% of their profits without having to factor in a commission on their sales.
Female sellers' perspectives
According to one of the sellers, her range of buyers is broad: from 18-year-old men to thirty-something single women, she says.
One seller, Jessie, has been selling her underwear on Sofia Gray for about a year now and loves everything about the site that helps her sell her underwear so efficiently. A self-described "broke college student," Jessie needed money and started selling her undies for just that reason: the extra cash. It's helped her tremendously, enabling her to live month-to-month as a student without worrying about how to survive financially. Each month she easily makes a few hundred extra dollars via Sofia Gray.
And, in addition to the money, although it's not exactly her personal kink, Jessie does have fun wearing sexy lingerie, and having anonymous guys call her sexy. "I do like the idea that strangers are able to get off to just my underwear and my smell," she says. "I'll wear a range of different styles. Just because I like different things. Some like lacy underwear, and others like granny panties."
Another then-university student and seller, Lady Kitten, had a friendly online relationship with an individual buyer who purchased her panties frequently. One day, this seller had approached her with a...special request. Wear the same pair of panties for three weeks- no washing- in exchange $5,000. While Lady Kitten admits the idea kind of grossed her out...student life. "The money was too good an opportunity to pass up." Buyers really vary in their requests, and this is definitely on the extreme side (wearing the same pair of underwear for three weeks can definitely lead to a yeast infection or bacterial vaginosis).
Sofia Gray is quickly becoming the platform for used panties
"Our efforts are solely devoted to hosting the most efficient, friendly, and safe used underwear platform for both buyers and sellers alike," says Matthews. Although some buyers have asked Jessie to meet up or wanted to know where she lived, her simple refusal has always stopped such requests in their tracks, as Sofia Gray maintains strict anonymity and safety mechanisms for the benefit of all users.
The goal is to destigmatize panty-selling
When asked if she's been open about her panty-selling side gig with others, Jessie however, says she has not. She treats her selling of used panties as a completely hidden part of her life in order to lessen the likelihood of it affecting future job prospects down the line. Fair enough, I say. Even if culturally and socially we're becoming ever more sexually free, open, and expressive, the work world often beholds itself through a far narrower lens.
"We've tried to make our brand something that can appeal to the masses, something that can be mentioned in a conversation, something that people would have nothing to be embarrassed about," says Matthews of selling used panties on Sofia Gray.
Though we're not quite there yet, talking about kink openly, especially through mainstream media, has certainly helped. Think: that infamous episode from Orange Is the New Black where Piper Chapman sets up an entire operation of panty-wearing inmates and sells the worn goods for profit. This storyline sparked tons of mainstream conversation- so many hadn't even realized panty-selling was a real thing before the episode. The truth is, selling panties online is an empowering and kink-positive way for women to earn some extra cash, in a way that both respects their anonymity and puts the power in the seller's hands. What consenting adults choose to do amongst consenting adults...
Progress is most often slow and steady. Until and unless a total cultural overhaul takes hold and people are hawking their undies on every street corner, platforms like Sofia Gray are an invaluable tool for many a broke student, single mom, and burgeoning businesswoman in need of a little boost along the way.
Power to the panty people, I say.
If you're interested in selling your panties online for some extra cash, Sofia Gray is offering Bellesa bbs 30% off membership fees with the code BELLESA. You know we got ya.
---
While we love the panty-selling platform and would share it with you guys anyway, this is a sponsored post by Sofia Gray.
Stay in the loop, bb
Our top stories delivered to your inbox weekly