Sex
5 common sex habits that are messing up your orgasm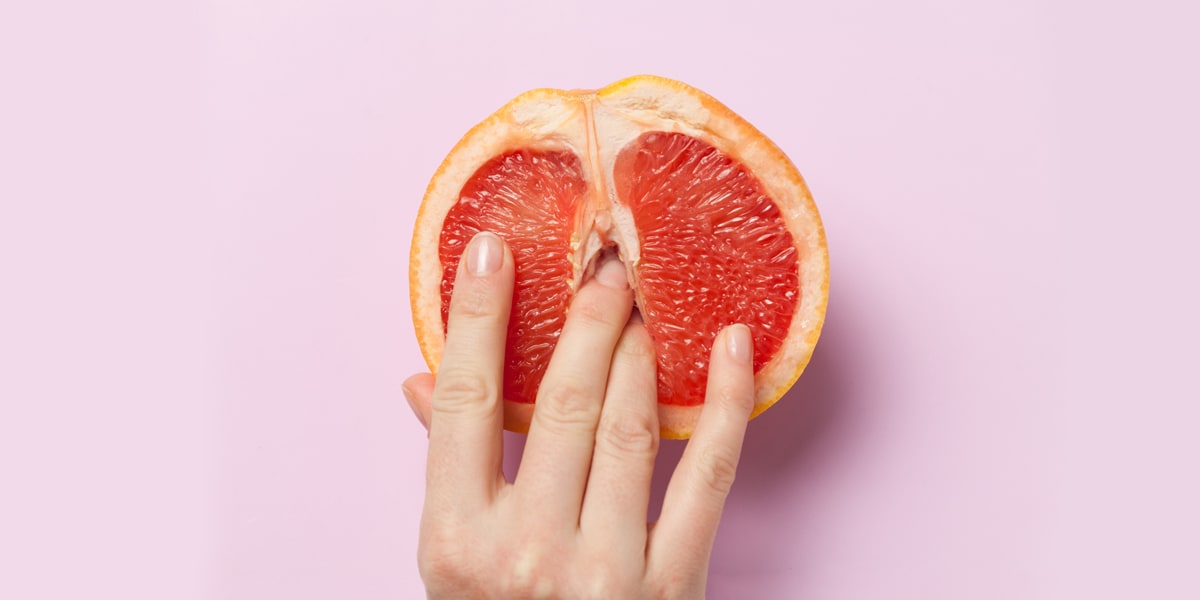 Are you having as many orgasms as you could be having? Well, likely not, because studies show that straight women have the least number of orgasms. Yep, that's right – we are an unlucky demographic in the Orgasm Department. That's why we need to discuss the bad habits we're used to, the ones that may be keeping us from reliable orgasms.
Start making a conscious effort to undo the bad patterns we fall into, and you'll see what a difference it makes to your sex life. Here are five common sex habits that are probably messing up your orgasm.
1. Faking it
Faking orgasms may seem like a convenient solution – after all, you're tired and you want your partner to feel good about the sex. But if you let yourself get used to faking it, you won't discover how to orgasm with a partner, and they won't learn what your body likes. Instead of moaning and putting on the performance of the century, try out being silent. Don't worry about pleasing or displeasing anyone: if they ask, you can say honestly "I had a great time, but no, I didn't come." That way, they will feel more incentive to get you off next time.
2. Being ashamed
Lots of women are too ashamed to come. After all, orgasm is a very private moment: you probably have a weird expression on your face, or maybe you make some extraordinary screeching noises that you don't need other people to hear. But don't get hung up on that. Practice on your own, with some suitable porn, and be as loud as you want- just until you feel comfortable doing it with a partner. Remember, any sex partner worth having is DYING to see your weird O-face.
3. Not being honest about what gets you off
Do you need your nipples licked in order to come? Do you feel most sexy in one particular position? Is there some variety of dirty talk that reduces your pussy to a quivering state? Don't be afraid to speak up, sis. Remember, he isn't a mind-reader: be forthcoming about what turns you on. And don't be afraid of being judged –whatever your fantasy, there are about a million people with kinkier, wilder fantasies.
4. Drunk sex
Yes, it's so much easier to take your clothes off once you've had three cocktails! But if you're used to having drunk sex, consider that this is almost certainly tampering with your orgasm. When you're drunk, your female sexual response decreases sharply: you'll feel less lubricated, and this may make sex more painful and unsatisfactory. Don't get too used to drinking before sex – at the very least, consider reducing your alcohol intake before you get naked with your partner. Sober sex will take your orgasm to the next level.
5. Only having PIV sex
Are you used to only having PIV (penis-in-vagina) sex, because that's easiest? Unfortunately, that's probably bad news for your sex life. Only about a quarter of us can experience orgasm through penis-in-vagina intercourse, which means that we need to find other ways to orgasm. Don't be afraid to ask your partner to go down on you, or to use sex toys on you. There are loads of ways for them to get you off without penetration: you'll only find out when you try.
In general, remember that you owe it to yourself to be assertive. Asking for what you want doesn't make you needy, or selfish – on the contrary, it signals to the world that you're a woman who takes charge of her sexual pleasure. And you'll find it gets easier every time you ask – so good luck, girl, and get those overdue orgasms you deserve.
/Shutterstock
Stay in the loop, bb
Our top stories delivered to your inbox weekly