Culture
7 undeniable reasons to stan Lizzo ​in 2019 (and forever)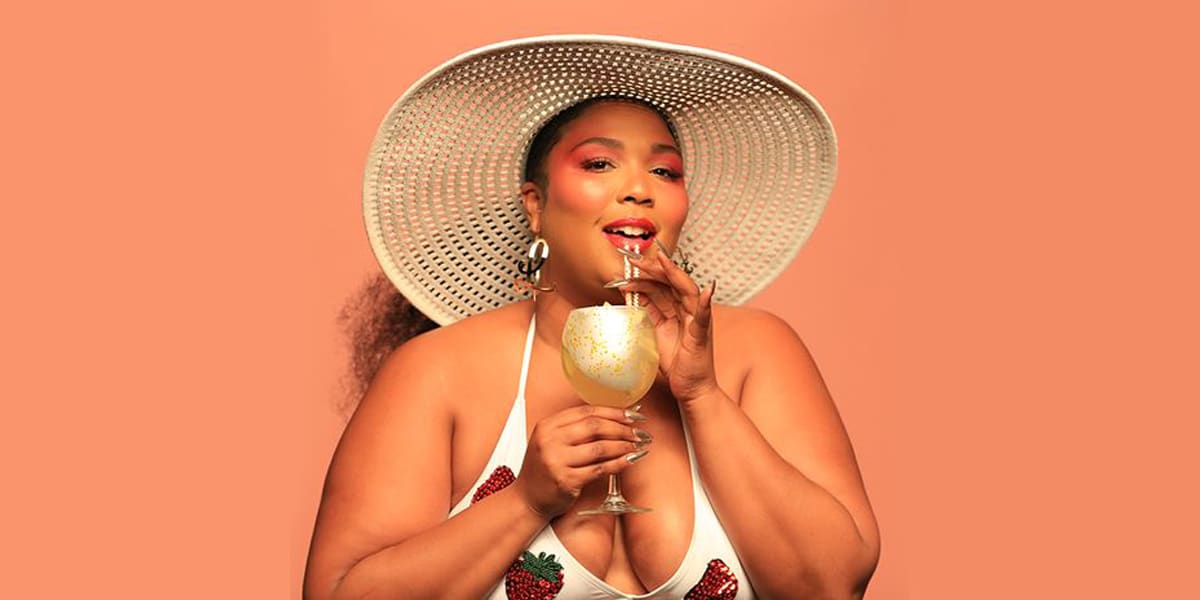 The DNA test was right on when it determined that Lizzo was 100% that bitch.
In 2019, 31-year old Lizzo is already a legend to many. Although the hyper talented singer, rapper, and classically trained flautist (yep) is as of yet unknown to some, she's becoming more and more recognized for offering a strange but magnificent fusion of genre and style with her unique yet poignant sound. And on top of that, she's a bad bitch body positive empowered black woman who's not afraid to take up space and show vulnerability—both at once.
I mean, what more could anyone ever hope for, especially in the world as we know it, I wonder. A devout preacher of self-love, Lizzo is truly unlike other contemporary artists. It's time we all face the reality that Lizzo is a warrior goddess sent here to astound us all into better versions of ourselves. K?
If you don't know, here you go. I offer you 7 reasons to looooove Lizzo this year (and for always):
1. Her big, proud talent will rub off on you
First things, first. Epic talent, straight up. Back in April, Lizzo made headlines with her majorly fresh & soulful label album debut, Cuz I Love You. This wasn't her first step into the profesh music world though. Lizzo has toured with the likes of Florence and the Machine, collaborated with the one and only Missy Elliot, and even worked with the late, incomparable Prince on his 2014 album Plectrumelectrum. Say what you will, but from where I'm standing, anyone who's worked with the purple one is a raw & real talent from on high. I love how she owns her big, beautiful womanhood: many of her videos and performances show her as the biggest person on stage, (physically), yet she wears it like an honour, as though it comes with the territory that is her massive, sublime talent. One love.
2. Hers is a labour of love and it's downright inspiring
Although Lizzo's performances are incredibly well-choreographed and rehearsed, they're far from robotic like so many others. She and her team of skilled dancers tend to look like they're having the time of their lives on stage. Sad but true: it's rare to see an artist have just as much fun as you are watching them, but Lizzo breaks the mold. And even more amazing than wowing adoring fans, she also makes impressing an audience of celebs look easy. Need I say more? Lizzo's golden energy is enough to get even the most uninspired among us pumped.
3. She's real—inside and out—and unapologetic about it
On her recent interview with The Breakfast Club, Lizzo talks about how she often forgets all the rough shit she's been through 'till she actually sits down and does an interview, how she often blocks a lot of the bad shit from her past out until asked about it (like living outta her car for a whole year). How she gives a lot of herself, to every stranger in the room, on a daily basis—too much at times. How she started seeing a therapist a year ago, someone who gives her what she needs by staying calm even when she discloses that she's feeling down or depleted—something many others don't wanna know about. I love how her practice of full disclosure is ingrained and only adds to her all-around aura of positivity, even when she's speaking of something objectively negative. We can all learn from that.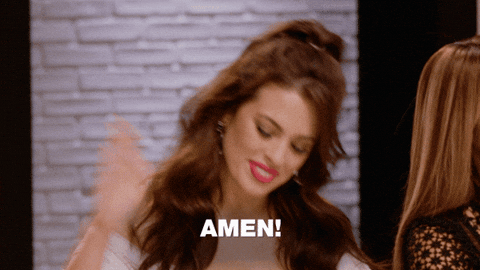 4. She takes risks to promote self-love
In June, standing atop a giant cake in a wedding gown, surrounded by the most bad ass girl squad the world has seen, Lizzo overtook the stage at the BET Awards with her hit single Truth Hurts, and gave a whole new meaning to the notion of self-love. She even took a break from singing to twerk and play the flute at the same time—one of her revolutionary trademark moves. Take note: when Lizzo plays the flute, she knows she's doing something with the instrument that no one's ever done. After the awards ceremony, Lizzo took to Twitter, writing: "There is nothing I would rather see than black girls falling in love with themselves on TV. Big girls — you are always the bride in a marriage of SELF-LOVE!"
5. Queen Latifa and Rihanna are impressed as hell
Last month, Lizzo took the MTV Video Music Awards by storm; her performance is already being touted as one of the best in VMA's history. The 31-year-old singer kicked things off with her luscious troop of twerking backup dancers in assless pants with a pair of giant inflatable buttocks bouncing around behind them. Many aspects of the performance were a tribute to the late Prince. When she segued from Truth Hurts into Good As Hell, "You deserve to feel good as hell!" she told the crowd, who certainly appeared to be feeling her words. Queen Latifah was positively beaming, cheering Lizzo on the whole time, and Lizzo later shared that she received some high praise from Rihanna too. "She DM'ed me to tell me that I performed good," Lizzo said. "She said I fucked the stage like it was my side bitch. Don't get mad, Rihanna. I am not trying to blow up your spot, but that was a hard ass line! I might take that line."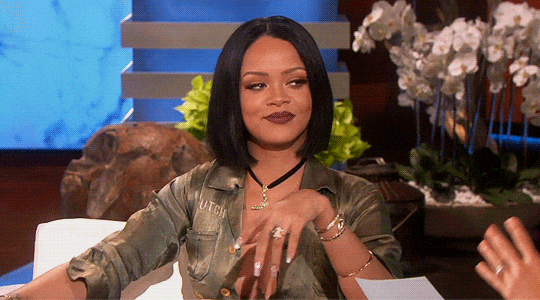 6. She's positive, period.
In January, Lizzo released Juice, a rousing funk number that shines undeniable joie de vivre and irrepressible black gal sexuality into the dark void that is American racial politics (and depressing world news at large). When she sings, "If I'm shinin', everybody gonna shine," it's both catchy AF and motivational. Lizzo has been at the forefront of the positive movement. All of them, 'case you're wondering. She's sex positive, body positive (all bodies), and very vocal about practicing self-love and self-care. "I am a pioneer in creating modern self-love, body-positive music," she explains, for all who care to listen. But coming from her, it ain't at all disingenuous. It's the damn truth, and people see it in her entire way of being.
7. She started from the bottom, now she's here
Real people, yo. "I didn't love myself until I was 21," Lizzo told Teen Vogue. "Twenty-one was the worst year of my life." Not only had her father passed away, but she spent the year homeless, living out of her car. And, even though she was the skinniest she'd ever been at the time, this was not a positive. "I was addicted to the gym, I didn't eat, and I was sleeping in a dusty car," she says. After hitting rock bottom and "crawling out of the tunnel," Lizzo as we know her today began to emerge. But, guess what—she wishes it hadn't had to happen that way. "Everyone shouldn't have to hit rock bottom to love themselves. That's just the society we're all unfortunately born in—the one where you have to hit your worst and hate yourself in order to love yourself? Those laws only exist because self-hate is so prevalent. Body positivity only exists because body negativity is the norm."
Boom. Thank you, Lizzo. Shine the hell on.
Image source: Cosmopolitan
Stay in the loop, bb
Our top stories delivered to your inbox weekly