Culture
4 sex-positive TV shows to watch (and watch again)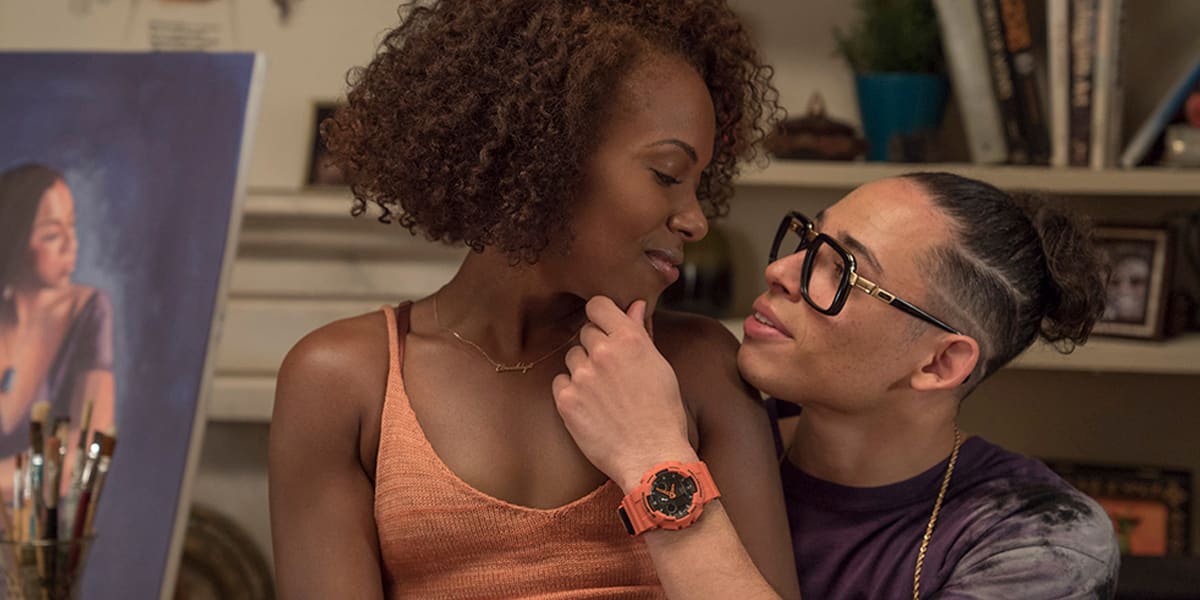 Sex positive television is one of those relatively recent phenomenons that, not so many moons ago, was harder to find than gluten-free pizza (that shit's still hard to come by, especially if you're looking for quality). While the eternally famed Sex and the City (1998-2004) was once lauded for its willingness to openly and at times raunchily explore the sex and love lives of four well-to-do thirty-something white women living in Manhattan, and Girls (2012-2017) seemingly acted as a younger, more modern, edgier take on a similar premise, we're in real sex-positive territory now—and that means shows that look at more than sex.
It's 2019 and it seems we are, without a doubt, living in a golden age of sex-positive television. Indeed, you don't have to look too far these days to find a show that strikes out on a daring exploration of sexuality, race, gender, and life choices that shirk the usual conventions. But which ones to watch? I feel your pain.
Next time you feel like popcorn and binge-watching without the oppressively tired story arcs of shows that haven't yet taken a hint, consider the following 4 sex-positive shows on the air today:
1. She's Gotta Have It (2017-2019)
Netflix's remake of Spike Lee's film She's Gotta Have It gave the 1986 ahead-of-its-time movie a millennial revamp while maintaining its old-time soulfulness. I personally love the theatrical, conscious beat Lee's stories drum out, although many contend his work is an acquired taste. Free-spirited young artist Nola Darling (DeWanda Wise) is at the epicentre of all the tensions her black, feminist, pansexual, and polyamorous self encounters while striving to self-actualize through her art—without compromising her values. And it's got a Brooklyn backdrop to boot (one that's highly aware of its own ongoing gentrification). Although it does come off as overly aware of itself at times, I'd venture to say there's a good reason for that. Unfortunately Netflix just cancelled the show after 2 seasons, but it's still more than worth a watch.
2. Master of None (2015-?)
Master of None is definitely among the best shows I've ever seen. It navigates race gender, and age in beautiful, natural ways that make the stories it shares a damn pleasure to watch. Co-creator Aziz Ansari plays the role of 30-year old Dev, a New York actor struggling to uncover what he truly desires on both a romantic and professional level. The show explores etiquette around texting and social media, and being a young, single, urban Indian man. Other important people in Dev's life are featured, including Ansari's real-life parents, and his close friend Denise, who navigates her own issues around coming out to her traditional, black family. Characters deal with broken condoms, affairs, and joke about the awkwardness of orgasms in a playful, relaxed way not meant to shock—a welcome change from the often overly charged and serious sex scenes on TV. Although its only given us 2 seasons thus far, MoN has already racked up endless accolades, including an Emmy, a Golden Globe, and a Peabody. Sadly, the show was unofficially paused when Ansari was controversially called out for sexual impropriety last year. IMO, the show itself is well worth a watch regardless of your thoughts on the matter. In July 2018, Netflix expressed interest in creating a third season "when Aziz is ready."
3. Grace and Frankie (2015-present)
For starters, Grace and Frankie has a stellar cast: Jane Fonda and Lily Tomlin respectively inhabit the show's title roles, playing two unlikely friends brought together when their husbands (Martin Sheen and Sam Waterston) announce they're in love with each other and plan to get married. Grace, an 80-year retired cosmetics mogul, and Frankie, a somewhat younger hippie art teacher, could not be more different and the tensions are illuminatingly fun to watch. The show navigates sex and dating as an "elderly" person, particularly as a woman who must cope with the dehumanizing, desexualizing way that society treats aging women—but it does so playfully and brilliantly, utilizing the characters' adult sons and daughters as a way of showcasing the complexities of ageist/sexist bias. Bonus: season 3 sees the dynamic duo start a sex toy company for ladies over 60. On January 15, 2019, Netflix renewed G & F for a sixth season, to be released in January 2020.
4. Better Things (2015-present)
Better Things is a comedy-drama series created for FX, starring the one and only Pamela Adlon as divorced single mother and working voice actor Sam Fox, raising her three daughters, Max, Frankie, and Duke—all of whom have their own very pronounced (and at times abrasive) personalities. Max, her eldest, is more open with her mother about sex and drugs than Sam would like ("These things are normal but you should be ashamed of them," Sam explains). Frankie, the socially conscious middle child inhabits a "probably transgender" space, and Duke, the baby, is doted on by all. Meanwhile, Sam's (crazy, zany, mentally fragile) mother, Phil, happens to live next door and is yet another energy-suck Sam must contend with, rather thanklessly for the most part. The show takes place in LA, and hinges in part on Sam's raunchy, no-filter (yet loving) approach to life, parenting, and dating. This is one of the sharpest and most poignant shows I've ever been lucky enough to follow, and thankfully in March 2019, the series was renewed for a fourth season to air in 2020.
As the great Ani DiFranco once discerned, "art may imitate life, but life imitates TV." I say, if this be so, make sure you're watching the good shit!
Image source: Variety
Stay in the loop, bb
Our top stories delivered to your inbox weekly