Culture
10 most popular erotic stories on Bellesa in 2019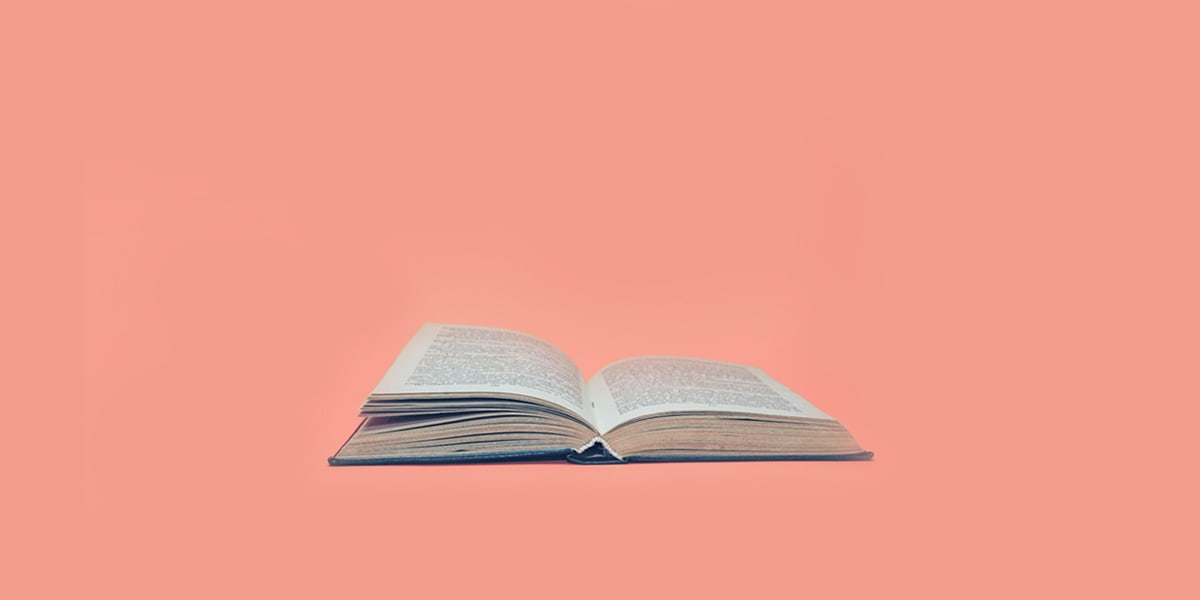 With the year coming to a close, it looks like it's time for me to smother you all with some gratitude again. 2019 was another huge year for our community in every way imaginable and that wouldn't have been possible without you.
Our web of readers and writers has grown exponentially in number and even more significantly in strength. Your enthusiastic support, passionate feedback, and high-quality story contributions have been invaluable. You continue to have a direct influence on the evolution of our erotic stories collection, and we can't thank you enough for helping re-write the book on how we all get our smut on.
Thank you to each and every one of you for helping make this year the biggest, smuttiest yet for Bellesa's erotica department. We look forward to roaring into the Twenties with all of you!
But before we do that, I want to take a moment to look back on the highlights of the past year by rounding up the most-read stories of 2019.
10. Leandra Vane - Better Than Fiction
This was our first story from Leandra Vane, the Unlaced Librarian herself and y'all were here for it. In fact, this story captures a little bit of everything that you were down for this year in general — queer babes, semi-public encounters, familiar lovers, group fun, a couple of dashes of kink, and a hint of magic…
In Better Than Fiction, a librarian unabashedly seeks her pleasure in the morning hours before she starts the workday by basking in fantasies of strong, generous, stern lovers. And by some library magic, these characters can step right off the page — or off the canvas, as it were — to take on a life of their own and lend her a literal hand.
She's never really isn't sure who she'd like to fulfill her fantasies on any given day, but luckily, she never has to fret over it too long.
Parker closed her eyes and let the first wave of arousal wash over her body. Who should I choose today?

Parker bit her lip again in thought, hesitating to settle into a choice. But she didn't have to decide—one of them always chose her.
And on this day in particular, they choose particularly well...
9. Carson March - Odd Job in 5B
I love that this story ranked because 1) Carson was one of Bellesa's very first submitters and therefore will always hold an extra special place in my smut queen heart, and 2) she was worried that maybe it was maybe too vanilla. (Thank you for proving me right when I assured her that of course our readerfolks like a little sweetness once in a while too.)
Odd Job in 5B is the story of a single woman living alone in a janky old apartment. When she has an electrical problem, the landlord sends in his repair guy. She has seen him around before, but this is the first time getting a closer look; she realizes that she really likes what she sees.
But everything about the scene makes her flush of attraction more of an overwhelming obstacle than anything. Especially when her upstairs neighbors start to get it on again while he's there.
The thump-thump-thump of a headboard against a wall had begun, mingled with groans, screams, giggles and now some muffled words and laughter. It had always seemed quite pedestrian, a simple and vanilla affair, but now with Isaac here it sounded intense, erotic, almost lewd, like a porno soundtrack from the 70s.
What really makes this story so great is how beautifully human it is. Its ending is as hot as its beginning is awkward, and it's a great example of how tropes like the sexy repairman don't have to feel cliché.
8. Elissa O - The Blind Date
My heart was pounding and butterflies had inhabited my stomach. A blind date with a woman I met on Fetlife on Valentine's Day might be the dumbest choice I've made in a long while.
At the beginning of The Blind Date, Ava is understandably nervous. And when her date is late, it does nothing to calm her nerves. Even though Ava and Harper hit it off and have been chatting for a few weeks, this is their first date in the real world.
However, that all melts away as soon as Harper shows up with signs of similar anxieties. Ava's nerves are then quickly softened, and the chemistry that grows between them is undeniable. And while things to escalate quickly, they both remain conscientious and communicative with each other all along the way.
This story is as sweet and romantic as it is hot and heavy, and paints a beautifully nuanced picture of how kink-fuelled relationships don't happen in a vacuum; that kinksters are multi-dimensional humans with quirks and insecurities just like everyone else.
7. Rachel Woe - House Rules
It doesn't surprise me one bit that to see Rachel Woe on this list because your thirst for her words is really not subtle every time she blesses our collection with fresh smutty words.
In House Rules, Maddy is faced with a contentious situation: her roommate's brother Cole needs a place to crash while he gets back on his feet. She has known Cole has known him most of her life, but she has some pretty mixed feelings about the guy. Especially since his ex used to overshare about the kinky bedroom tendencies just to get a rise out of her.
When she realized I was harboring feelings for her boyfriend, she decided to let us in on a little secret: Cole was into BDSM. Bondage/discipline, domination/submission, sadomasochism. I'd heard the acronym, but at the time I was so sexually green, it may as well have been a foreign language. However, once Ashley had planted the idea, I couldn't stop imagining what it might be like to kneel at Cole's feet, to lay across his lap, to feel the sharp slap of his hand on my behind.
Reluctantly, Maddy agrees to let Cole move in. But you can imagine how that goes…
If you like the sounds of an impeccably written kinked-up frenemies-to-lovers story, this is the one for you.
6. Lauren Emily - The Cusack Effect
It's no secret that I'm hopelessly and irrevocably in love with Lauren Emily — it's a mystery of human chemistry and I don't understand it, but some people just feel like home.
Lauren graced us with several characteristically fantastic stories this year, but this one was the people's (and my personal) fave. The Cusack Effect (with its all-too-perfect alternative title: Better Off F*cked) is an ode of appreciation to the perfection that is John Cusack, as well as the kind of comfortable heat that comes from the openness of being in a longterm relationship with someone you really dig, full of lazy days and active, present touch.
"This okay?" Ethan rumbles in my ear, hand moving higher as Cusack rumbles about his five worst exes. I nod and arch to give him easier access, the back of my head touching his shoulder, a perfect fit.
Ugh, I'm swooning just thinking about it. I feel like this story is basically just a dramatic, eroticized reenactment of the Cusack-heavy gif exchanges that are wont to go down between Lauren and me, so to me, it couldn't be more perfect.
5. Eva Monroe - The Game
It's gotta be said — it's been a genuine honor to work with Eva this past couple of years, and have front row seats to watch how her perpetually awe-inspiring narrative styles move and flow. For this story, she danced away from the second person narrations and gender-undisclosed characters that she often plays with to craft a slightly different story (that's still packed with very typical Eva-style heat).
The Game features Roxie, a fiery little thing who works as a host and emcee at a VIP male strip club, who finds herself caught up in a back-and-forth with one of the dancers.
It was a game they'd started playing months ago, and - for Roxie, at least - it had turned into one of the most delicious, frustrating seductions she'd ever experienced. She didn't know what it was for Chase, because they never talked about it. They just took turns cornering each other at work, taking advantage of the dark, hidden corners to fondle and torment each other, until one of them caved and begged for release.
This will-they-or-won't-they story is as deliciously frustrating for the reader as the game is for Roxie and sure to keep you warm at night no matter the season.
4. Bridget Bellecerise - The Training Session
Bridget first came onto the scene back in January of this year, and since she has solidified herself as a narrative force to be reckoned with. Her ability to take a simple story premise and turn it into something y'all are obsessed with is uncanny. Collectively, her works have become some of the most read in our collection to date. But when the end of this year's results came in, the story of hers that you liked best was The Training Session.
It's a tale as old as time — a woman has a mad crush on her trainer and stumbles upon his profile one night when she's just the right amount of wine confident to swipe right on him. When the match is mutual, the scene is set to stretch their relationship open a little wider. And what better way to do so than with a private stretch session in the gym after class?
He tilts his head back and I make my way to his Adam's apple, feel it vibrate when he says, "Now about that compromising position…"

I gasp in surprise when he drops me and catches me by the waist, turning me to face the mirror again. He runs his hands down my arms, spreading my hands wide and pressing them to the glass.

"Spread your legs."
Ohhhkay fine, if you insist.
3. Asrai Devin - The Private Class
The Private Class was Asrai's first hit with us and has proven one of the biggest of the whole year! Understandably so. Asrai is an award-winning sex blogger and erotica writer for a reason.
I've just got two words for you on this one: yoga daddy.
Turns out that Keegan, one of the instructors at the local yoga studio, teaches special one-on-one classes for students who need to go, uh… a little deeper to reach the source of their stress. When Alys finds out about this, she's immediately intrigued and though she isn't entirely sure what these classes entail, she has some idea and she's ready to find out more.
"My private class is very intimate but I promise it will relieve your stress."

Alys' mouth was dry, but her underwear was not. The intensity of his description left no doubt she needed his special touch. Her tongue swiped her lips. "I'm in."
Keegan may be 15 years her junior, but what he lacks in age he makes up for in authority and allure, and challenges Alys to go deeper than she ever has before.
Who needs hot yoga when we've got expertly crafted smut like this to warm you up in all the right ways?
2. Flora Rae - A Second First Time
It's not always easy being a smut queen. Especially when life throws you things like nasty flu bugs. I was dealing particular nasty bout of the plague when this story landed in my inbox and I swear to Goddess, it cured me of all that ailed me.
I'm especially fond of this flavor of smut for a lot of reasons. I know you are too because literally every time we drop a story that features openly bisexual babes living their unapologetic truths, you go bananas for it.
(Apparently, you also love stories with girls named Ava, because this is the third one now in this list.)
A Second First Time is the story of two women catching up over video chat. But because of their heated history, they soon find themselves unable to resist reigniting the flame they first sparked years prior.
"I do still touch myself to you," Ava murmured.

I opened my eyes to see she was wearing just underwear, too, the boy short kind, covered with big, red cherries. As we took each other in, we began to do what we'd first done back when I first moved to New York and we thought we would stay together — before the long shoots, before Max.
And the most-read story of 2019 is…
1. Jayne Renault - Taking My Time
I couldn't skew the results on this one for the sake of modesty because the numbers speak for themselves. You all really freaking loved this one. Which is nice for me because it came to me at a time when I was really doubting myself as an erotica author, and a Smut Queen in general. How well it was received really did wonders to carry me through the second half of this year and not abdicate the throne before my time.
I've been thinking a lot lately about having the luxury of taking my time with you. I want to learn how your body reacts to this touch and that breath and this pressure and that stroke and this tug and that delay. I want to lick you from soft to hard and back again. I want to feel the full spectrum of your dimensions on my tongue. I want to know what you taste like on the inside.
Taking My Time may be blowjob-centric at first glance, but it's not really about the blowjob at all. In fact, I wrote a bit about writing this story and what it was about for me:
"She wants to give something to her partner—who is just as exhausted if not more so. The gift of attention and affection. But there is an ulterior motive, of course. She also wants to feel the power of governing their pleasure; their submission to the moment."
I like to think that beyond the obvious sexy bits, this notion of reclaiming and owning one's power that underlies this narrative was what resonated with you. I found that it was as empowering for me to write this piece as it was for the protagonist to live it.
I'm beyond humbled that the power in this story, and every other story that we published this year, has offered something of value to you as readers and aspiring writers as well.
Stay in the loop, bb
Our top stories delivered to your inbox weekly