Relationships
Quarantine Dating 101: the single person's guide to dating during quarantine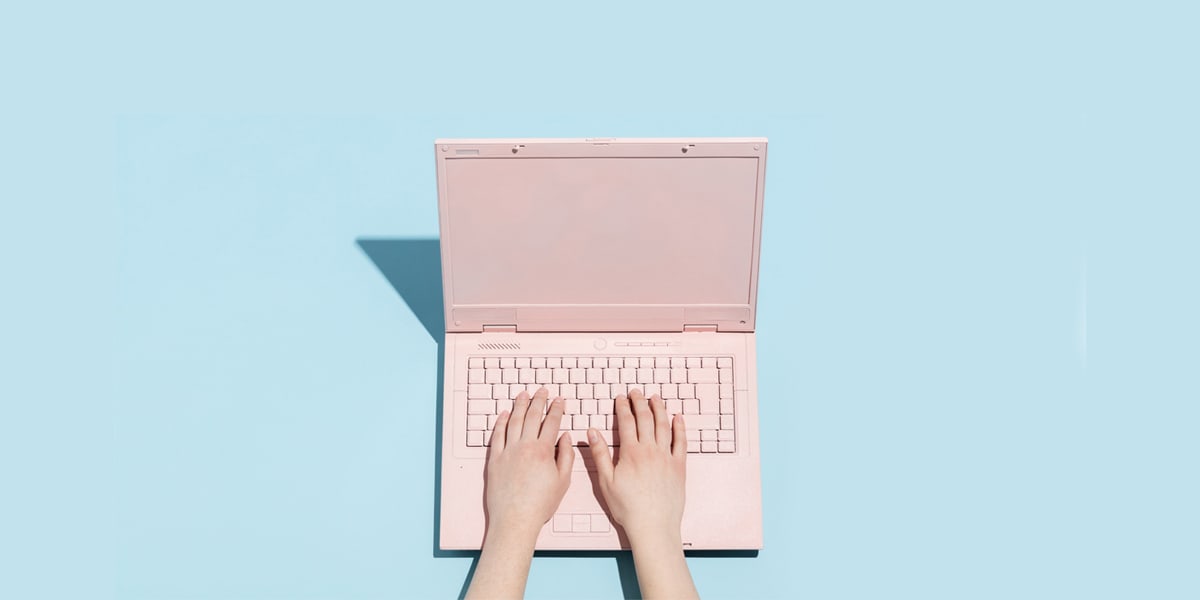 If you're single and wondering if it's okay (or even possible) to date anymore when it seems like the world is imploding, you're definitely not alone. While the COVID-19 pandemic has made it temporarily unsafe to meet or hook up with dates in person, there are still many ways to connect (and get intimate) virtually.
Remember, physical contact with another person not only puts both of you at risk for COVID-19, but also everyone the two of you come into contact with. Even if you are asymptomatic, even if you live alone, we're just not risking it right now. This isn't about you, it's about everyone else — the immunocompromised and elderly, the overworked healthcare professionals, and the essential workers who don't have the option to social distance. As the NYC Health Department says, you are your safest sex partner right now. And while the next safest partner is someone you live with, not all of us are in quarantine with a partner.
So here's a guide to making the best of socially distant dating.
So, how do I go on a virtual date?
Plenty of people are still interested in meeting someone even if they can't actually see them in person for the foreseeable future. And most people have a lot of free time right now, even those of us who are usually "too busy to even think about dating." People are still meeting through platforms like dating apps, but now the first date may be a virtual happy hour instead of one at a bar.
Dating apps are even adding new features to encourage virtual dating, making it easier than ever to try. Bumble's "Virtual Dating" badge lets other users know that you're interested in virtual dates. In addition to its in-app video chat feature, Bumble also added the ability to send voice notes to matches. Bumble also now allows users to expand their distance filters to match with anyone in their country. Other apps have added similar features — Tinder's Passport allows users to match in any location for free, while Match.com launched an in-app video feature appropriately called Vibe Check. Lastly, Hinge's Date From Home feature aims to make it less awkward to initiate virtual dates. While matches message each other, a popup will ask if they're ready for a digital date. Responses remain private until both users are ready, at which point the app notifies them.
Once you've connected with someone, you can try whatever platform you like best — texting, phone calls, video-chatting, even emails or letter-writing. Whatever floats your boat! There are plenty of virtual date ideas out there, from activities you'd usually do on a date, like chatting over coffee or watching a movie on Netflix together, to the more unique, like virtual game night or a workout class livestream.
What about sexy stuff?
Time to get creative, bb! All the ways you're connecting virtually can also be used for sexy time: sexting, phone sex, video sex...you get the picture. You can get started by sharing your fantasies, sending sexy selfies, reading erotica, or watching porn together. Remotely controlled vibrators are also a great way for your partner to have a more hands-on role in your pleasure.
What if I'm still skeptical?
Hear me out- but virtual dating may actually be better than IRL dating in some ways.
Spending time getting to know someone before meeting them in person can help you vet your dates more thoroughly, ensuring that you aren't wasting time on someone you don't vibe with. It can be hard to get a sense of someone's mannerisms over text, and a video or phone call allows for a more genuine and spontaneous conversation than carefully tailored messages do. Not to get all Love is Blind on you, but talking about your interests or lifestyles will probably tell you more about your compatibility with someone than their profile pic.
Don't get me wrong, in-person chemistry can be crucial, but holding off on physical connection can lead you to build intimacy in other ways — which could definitely pay off when you finally do get to see each other.
I'd actually argue that we should continue to video vet our dates even after quarantine. Have you ever thought someone seemed great over text only to meet up and realize 5 minutes in that you could never date someone who's rude to waiters? A bad five minute call is way better than a bad two hour date, trust me. Virtual dating lets you feel the other person out more with very little risk. You can easily send a Zoom link without having to share your phone number or other personal info.
So what are you waiting for? Get out there while staying inside!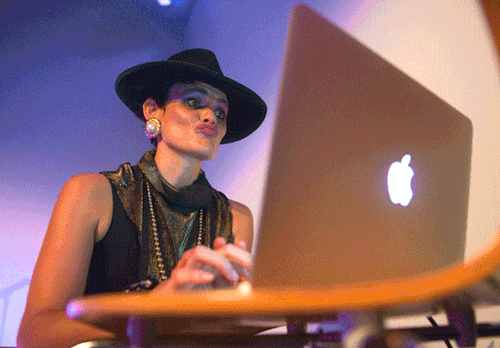 /Shutterstock
Stay in the loop, bb
Our top stories delivered to your inbox weekly