Culture
7 Badass Black women making an impact in 2021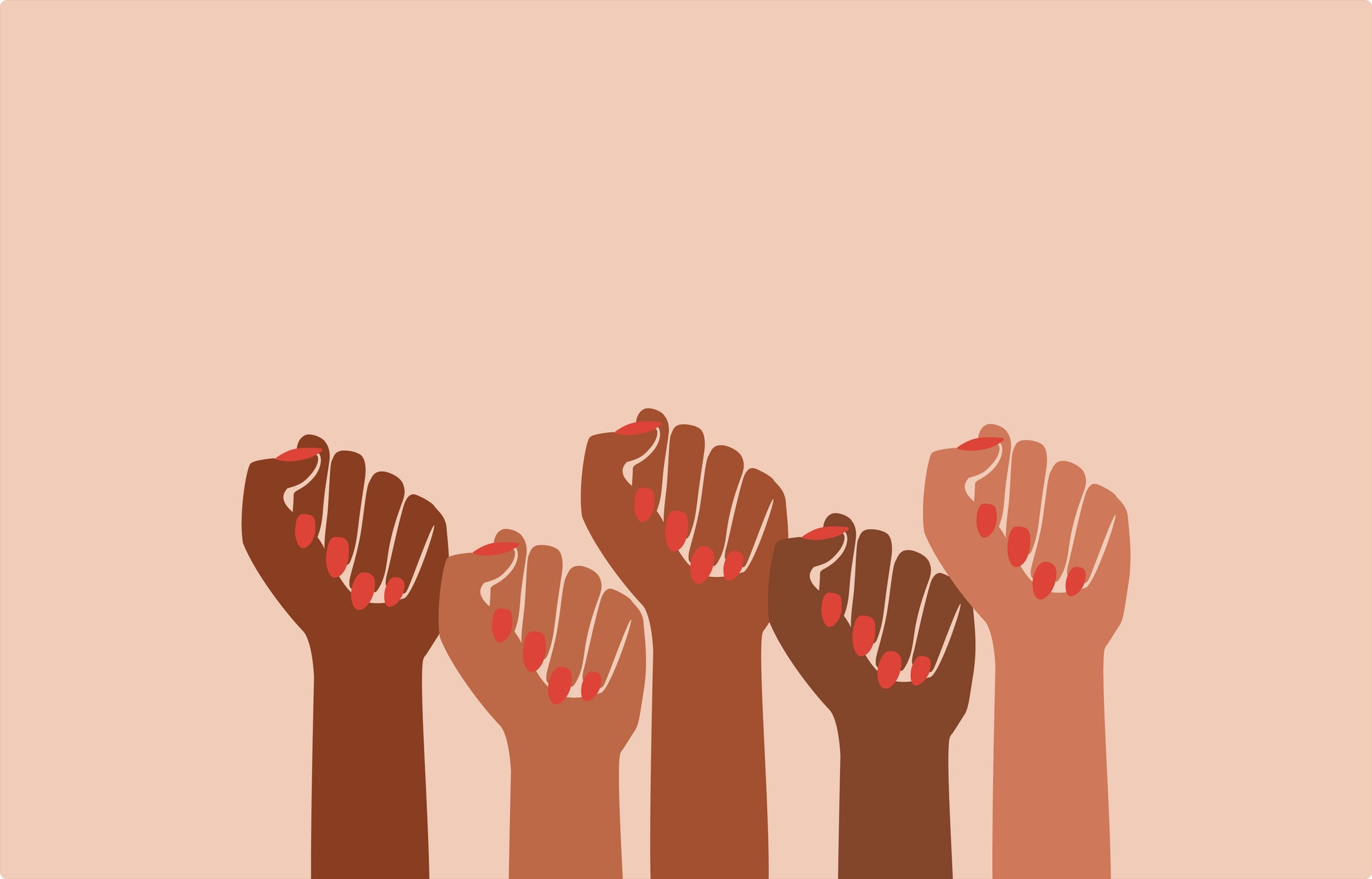 We're deep into Black History Month again: that time of year when the histories (both written and unwritten) of Black people, Black power, Black struggles, Black voices, Black influence, Black art, and Black achievements get a little bit more of the attention they should be getting all year long—in a handful of countries, anyway. Not quite overlapping February, but intersecting nonetheless, is International Women's Day, commemorated around the world annually on March 8th to celebrate and highlight women, their power, theirs struggles, their voices, their influence, their art, and their achievements. Why do we need special months and days like these? Because the world as we know it is a hot mess and needs some strong adjusting, rechanneling, destroying, creating, and healing—for starters.
In honor and appreciation of some of the most incredible people at work on the world today, it's my pleasure to highlight these 7 badass Black women making an impact in 2021.
Amanda Gorman
Twenty-two-year-old American poet and activist Amanda Gorman captivated the world when she read her poem "The Hill We Climb"at President Joe  Biden and Vice President Kamala Harris' January 20th inauguration ceremony. But she began her current goddess trajectory years earlier. She published her poetry book The One for Whom Food Is Not Enough in 2015, and was the first person to be named National Youth Poet Laureate. Her work is focuses on themes of oppression, feminism, race, marginalization, and the African diaspora. If you're down for an inspiring read, check out Michelle Obama interviewing Gorman on Black art for TIME. Gorman's debut children's book, Change Sings, is available now, and her upcoming poetry collection The Hill We Climb is still to come.
Stacey Abrams
Stacey Abrams is an American politician, lawyer, voting rights activist, and author who served in the Georgia House of Representatives from 2007 to 2017. She was widely recognized and lauded for her key role in Black voter mobilization in Georgia—which effectively turned the long-time Republican stronghold to a narrow Democratic win in the 2020 election. Abrams founded New Georgia Project (NGP) in 2014, an organization that helps mobilize voters of color. Currently, the NGP, along with several other orgs that mobilized Black voters, are being investigated in a move critics are calling 'intimidation tactics.' Check out her joint NY Times opinion piece, "How to Turn Your Red State Blue," here.
Shanice Nicole
Shanice Nicole is a Black feminist educator, facilitator, writer, and (out)spoken word artist based in Montreal, Canada. She curates free local community resources such as All Black Everything in Montreal, a living document designed to connect and promote people, businesses, organizations and resources across Montreal's Black community, and Jobs & Things, a free community resource connecting people to employment, volunteer, artistic, and other opportunities. In 2019, she began a fundraising initiative for local Black and Indigenous community members, which has thus far raised and redistributed over 70k. Her debut children's book, Dear Black Girls, is currently hot off the press, and takes the form of a celebratory letter to all Black girls reminding them how special, gifted, and worthy of love they are.
Charlene Carruthers
Charlene Carruthers is a Black queer feminist activist and author whose work is focused on developing broad-based political participation and leadership in marginalized communities. Carruthers has been a frequent critic of the Chicago Police Department, organizing demonstrations over the fatal shooting of 22-year-old Rekia Boyd. In 2013, she helped found Black Youth Project 100, a transformative movement campaign geared at eliminating the many forms of gendered violence that Black women, girls, femmes, and gender non-conforming people face, and serves as the org's National Director. In 2018, she published Unapologetic: A Black, Queer, and Feminist Mandate for Radical Movements, a manifesto intended to disrupt political, economic, and social norms by reimagining the Black Radical Tradition.
Cori Bush
Cori Bush is an American politician, registered nurse, pastor, formerly homeless single mom, Ferguson-made activist, and AOC squad member serving as the (progressive Democrat) U.S. Representative for Missouri's 1st congressional district. In August 2020, Bush defeated 10-term incumbent Lacy Clay in the primary election, widely viewed as a historic upset, as her win ended the Clay family's 52-year hold on the district. Her interest in politics began after she was assaulted by police amid the 2014 Ferguson protests in response to the fatal shooting of Michael Brown. Bush is a vocal supporter of criminal justice and police reform, abortion rights, Medicare for All, a $15 minimum wage, tuition-free state college and trade school, and canceling student debt.
Bianca Mugyenyi
Author and activist Bianca Mugyenyi was born in Uganda and came to Canada as a child. She is the director of the Canadian Foreign Policy Institute, where she works to hold the Canadian government to account for the violent anti-blackness of its foreign policies. She is also the former co-executive director of broad-based climate change org The Leap, and former Campaigns Coordinator at Montreal's Centre for Gender Advocacy where she organized popular education events addressing gendered and racial violence, systemic racism, violence against Indigenous women, sexual assault, reproductive justice, and trans struggles—to name a few. She also co-authored Stop Signs: Cars and Capitalism on the Road to Economic, Social and Ecological Decay, an unflinching challenge to car culture and the capitalist structures it bolsters.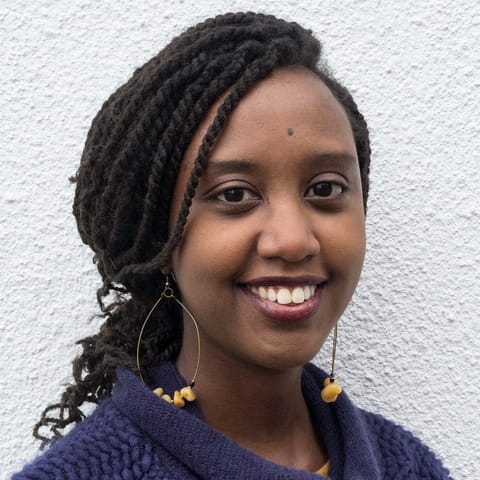 Rachel Cargle
Rachel Cargle is a Black American author, speaker, consultant, educator, and anti-racist activist known for her poignant and empathetic critiques of white feminism. She founded the Loveland Foundation as a continuation of her insanely successful 2018 birthday wish fundraiser, 'Therapy for Black Women and Girls'—the idea being that Black women and girls deserve access to healing, and that meaningful healing has a positive intergenerational effect. Her social media community raised $250,000+, providing therapy for Black women and girls across the US. Today, the Loveland Foundation is focused on bringing opportunity and healing to communities of color—Black women and girls in particular.
View this post on Instagram
If that's not some solid inspiration for Black History Month, International Women's Day, and all other times of year to boot, then I don't know what is. Here's to always lifting up the voices that understand what's at stake. Let's be real: our lives depend on it. <3
Stay in the loop, bb
Our top stories delivered to your inbox weekly