Podcast
Balls Deep Episode 9: Shaving Pubes and Eating Lube with Emily Morse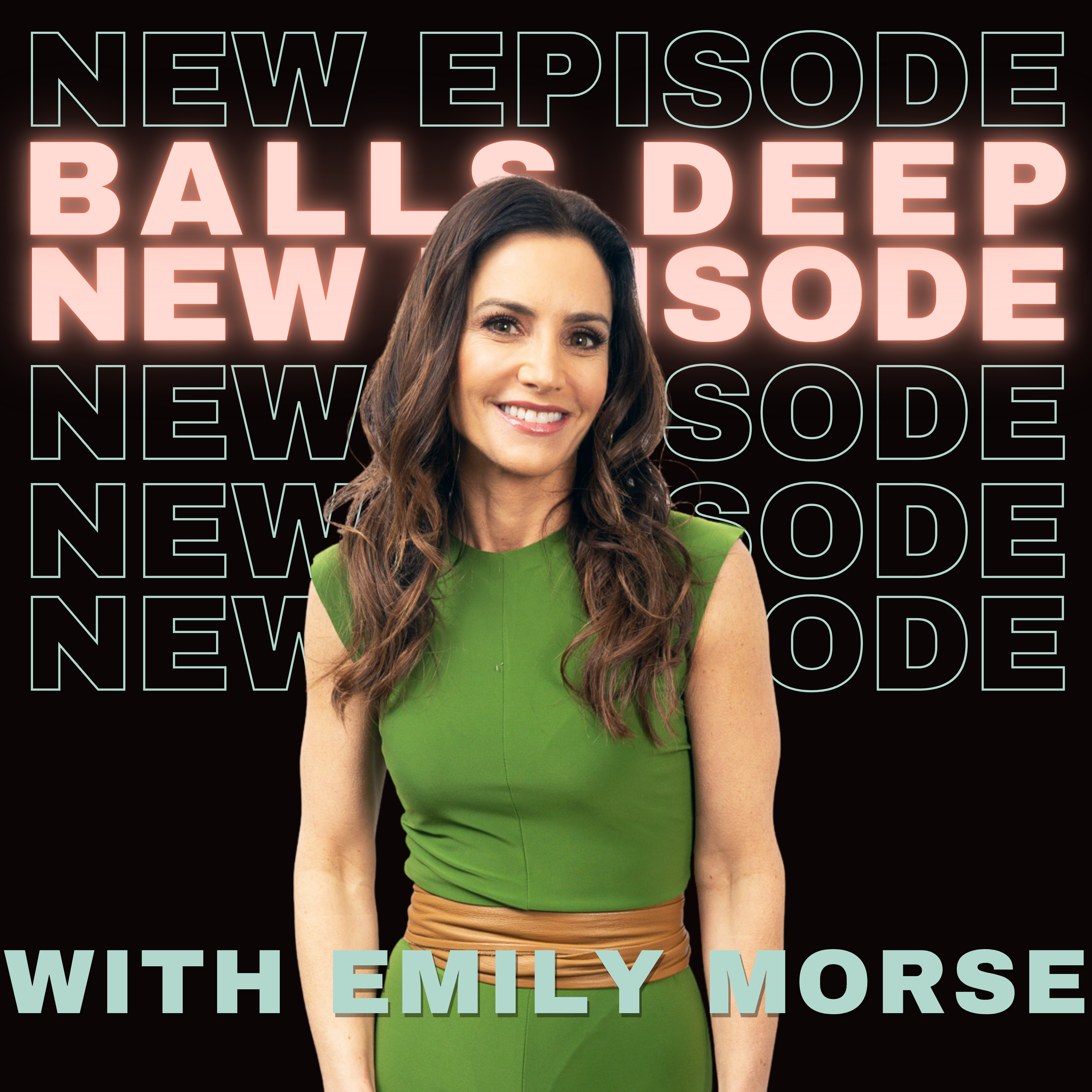 Balls Deep: February 26th, 2021
Pour yourself a glass of wine and get Balls Deep™ into episode nine! This week, the girls schmooze about Arielle's date, Rachel's masturbation fail, and Kink, a groundbreaking anthology of steamy stories edited by R.O. Kwon and Garth Greenwell.
In other news, Queen Esther is the ultimate Blue Baller, comedian Chris D'Elia isn't a sex addict (he's just gross), and there's one sex position that's bound to help you hit REM sleep. The girls also chat about France's new consent laws, racism and dating on The Bachelor, and why Vagisil is canceled.
Next, sex therapist Dr. Emily Morse — host of the Sex with Emily podcast — joins the pod to chat about sex during Covid, the time she lost her virginity on a waterbed, and eating flavored lube. Emily also shares the best hack for getting over an ex, and how to stop your friends from texting toxic f******s.
On the hotline, Rachel and Arielle help out a caller whose boyfriend came on her face without asking, and dole out advice to a guy who's interesting in opening his relationship.
Check out Bellesa's brand new merch drop and the Bellesa line of sex toys that are newly back in stock!
Click here to check out all platforms where you can listen to Balls Deep.
Listen on Apple Podcasts:
Listen on Spotify:
And follow us on Instagram @ballsdeepwith
Stay in the loop, bb
Our top stories delivered to your inbox weekly