Guides
Strapping 101: A Beginner's Guide to Strap-Ons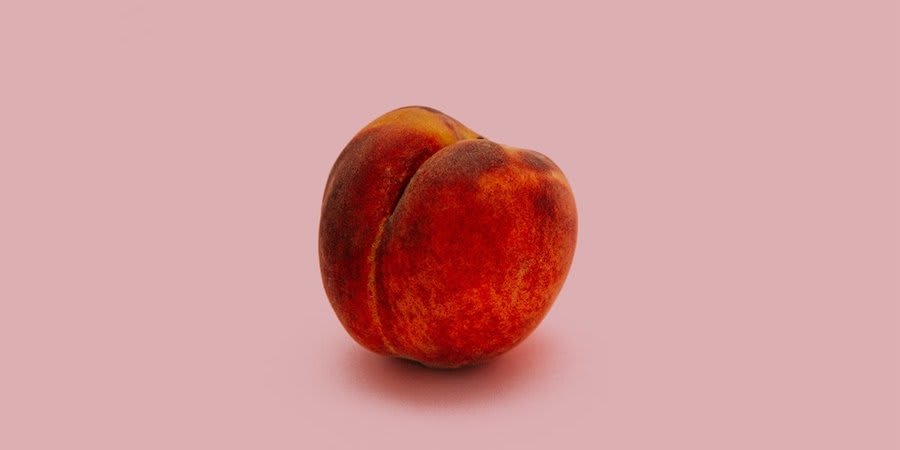 You're curious about strap-ons, huh? Well, you've come to the right place. If this is your first foray into the world of wearable wangs, congrats and welcome!
First things first
Before we delve too deep, let's get one thing straight (or queer -- the dildo don't discriminate): strap-on play and pegging fantasies are extremely common across all genders and sexual orientations.
Pegging: a sexual practice during which someone dons a wearable dildo and penetrates their partner.
Colloquially, pegging tends to refer to a cis woman anally penetrating a cis male partner. But let's call a butthole a butthole, shall we? Your anus exists and functions regardless of any concept of sex, gender, and sexual orientation. And while it may still be considered taboo by many, putting something in there because it feels good will certainly not change who you are.
A little anxiety about trying something new is normal. I can assure you that wanting to explore this particular new thing is also quite normal -- one of the more common refrains we hear from people shopping around the BBoutique is a concern that strapping into this fantasy is weird or somehow unacceptable.
Strap-ons can be used by anyone, on anyone. Regardless of what you're packing, who you are on the inside, or who you want to bone, strap-on play is a great way to explore giving and receiving intimacy with a partner. All you need is consent -- and lots of lube!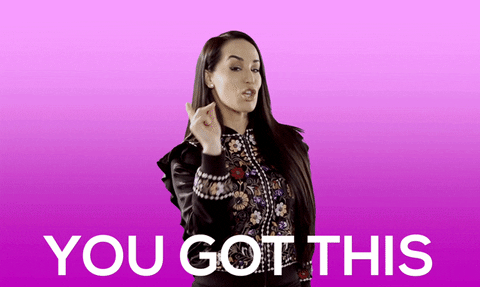 Let's talk hardware
Like any sex toy, there's no one-size-fits-all. Because bodies and preferences vary greatly, the best choice for you is always going to be a personal one.
From harness style to dildo selection, the options and combinations are virtually limitless! This can be overwhelming, but we all have to start somewhere to get to the bottom of this.
The Harness
There are two main ways a strap-on toy can be worn: with or without a harness.
1. Harnessed strap-ons
These require a harness to strap the dildo to your body. This is a two piece system where the harness and dildo are selected separately, although you can find beginner strap-on sets that sell the harness and dildo together.
The way to find the harness that will work best for you and your needs is to simply start trying them out. Once you've found one you like, you can better tailor the experience for both wearing and receiving partners.
Jock and thong harnesses are some of the most popular and especially great for beginners as they are adjustable to fit the largest range of body shapes and sizes.
The 3-strap jock style loops around the waist and legs, and leaves the wearer exposed for more stimulation, while the 2-strap thong style has one strap that wraps around the waist and one that nestles between the legs. This covers the crotch region but can provide a nice bit of stimulation to the wearer, as well as offer the option to tuck a little bullet or panty vibe in there for extra oomph.
With a corset style harness, you sacrifice some adjustability for more hip hugging support. And the increasingly popular underwear-style removes the mechanics of straps and requires more accurate fitting since they cannot be adjusted.
Whatever you choose, you want to be comfy while ensuring a snug fit to optimize faux-cock control during use and keep your confidence up. I highly recommend a simple, inexpensive adjustable 3-strap harness as the most economical and versatile place to start.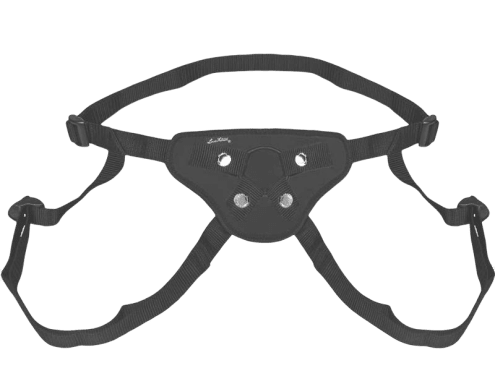 These don't require a harness. One end of the toy is fashioned to be inserted into the wearer's vagina, and is held in place by their vaginal and pelvic floor muscles.
They're popular for their esthetic and because they can increase the intimacy connection with a partner since there is less in the way of skin-to-skin contact. Some strapless strap-ons are designed to vibrate, providing stimulation to the wearer as well.
The trade-off here is that the learning curve is much higher, the positions available are restricted to how strong your kegels are, and the worst case scenario is that the toy may just never quite work for the wearer's body.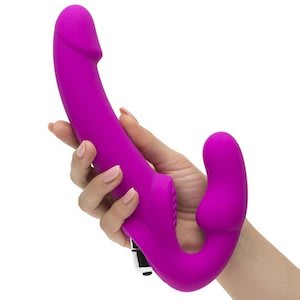 The Dildo
There are a few things to consider when picking your plastic peen.
1. Shape and size: The ideal dildimensions are unique to whoever is enjoying them. Some people prefer an ultra-realistic look while others feel more empowered by something sleek, bright purple, glittery, or straight-up mythical. The receiving partner's comfort level is especially important here; we always recommend talking to your partner about preferences before making the purchase.

2. Material: Dildos come in an array of different materials. Our top picks are silicone, metal, and glass as they are nonporous, making them the most body safe, versatile options and the easiest to clean and maintain.

3. Dildo-Harness compatibility: Not all dildos are made to be worn. You need something with a flared base to affix it to your harness — suction cup based dildos work great for this too! Before you finalize your selection, ensure that it will fit in your harness. Many harnesses come with different sized O rings to accommodate a greater range of toy sizes.
Browse our selection of strap-on dildos here.
Lube, lube, lube, and more lube.
Sometimes, the goal is merely an aesthetic one for the wearer to explore and boost self-image. But if you're putting it inside someone, y'all need LUBE.
It's up to you whether you use it or not, but we always recommend keeping it on hand because lube makes everything better, even if you're already aroused. That said, it is absolutely required for anal play as the anus is not self-lubricating. And no, saliva is not a suitable replacement.

What lube you choose is determined by two things: the material of your dildo and personal preference. When in doubt, a nice water-based lube is your best bet because they can be used safely with any toy and condom. A silicone-based lube is longer lasting but not recommended with silicone toys as it could affect the longevity of your toy. Oils and oil-based lubes last the longest, but can be the hardest to clean up and can't be used with latex condoms.
Practice and Patience
Try it on to get everything adjusted and used to wearing it. It will be awkward at first and will take some practice to get it on and in the right place as much as actually using it with a partner.
Now, go check yourself out in the mirror. Admire yourself. Damn, bb! Look how badass you look, feel, and truly are. This synthetic schlong might not be a part of your body, but you might be surprised how much it shifts the seat of your personal pleasure power. Revel in that.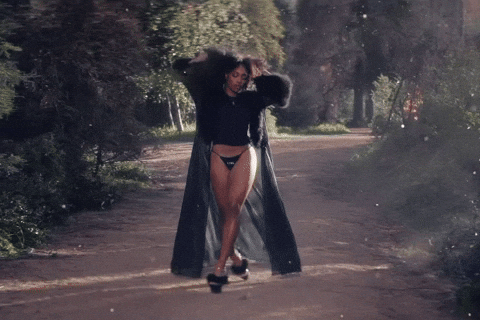 How a strap is worn, who wears it, and why they want to can vary, but a strap-on is generally worn with the intention of penetrating a partner. This penetration can happen vaginally, anally, or orally. (Don't knock the dildo blowjob until you try it.)
Even if you're familiar with penises, there will be a learning curve here. Unlike a natural appendage, there isn't tactile feedback to go on, so it's important that the lines of communication between you and your partner are wide open. Go slow, be gratuitous with the lube, and don't be afraid of getting creative to find the angles that work and feel best for you.
Pro-tip: doggy-style is a place to start as you learn how to line everything up for penetration. It gives the wearer a great vantage point and the receiver a solid base to breathe from.
Just breathe and be patient with yourselves. It will take a few tries to get the hang of it, and that's part of the fun!
Cleaning and Other Considerations
1. Clean your toy before and after each use. Use hot water and mild, unscented antibacterial soap or wipe it down with a toy-safe cleanser. Then let it air dry on a clean surface or pat down with a clean cloth until it's ready to stow or go.

For extra sanitization once in a while, you can follow up with a 10% bleach solution with standard household bleach and water. Just make sure to rinse really well and let it dry fully before using it again to prevent irritating the skin.

2. Is this toy monogamous or polyamorous? If your dildo is being shared with multiple partners, or if you plan on switching between vaginal and anal use, we highly recommend slapping a condom on it and being extra conscious with cleaning procedures.

3. Even if the toy is only being used on one person, using condoms can make for easier cleanup especially when anal play is on the table.
Stay in the loop, bb
Our top stories delivered to your inbox weekly