Podcast
Balls Deep Episode 20: Plan B, Bi-Erasure, and How to Squirt with Lola Jean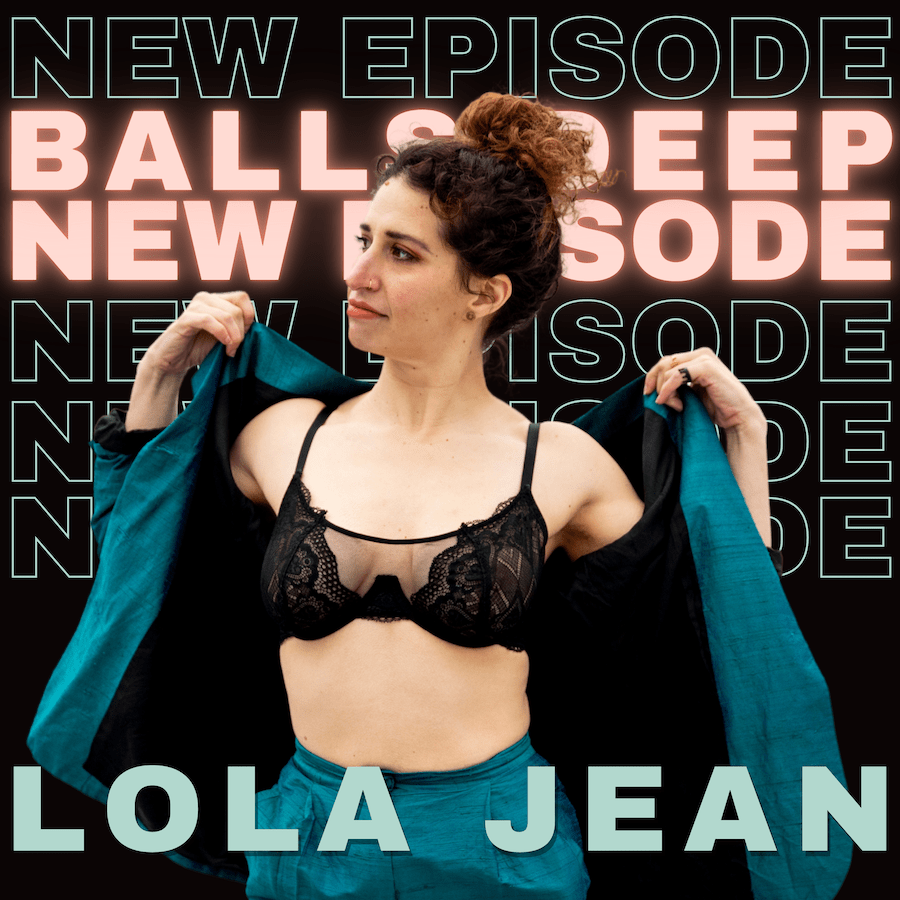 Balls Deep: May 14th, 2021
This week on Balls Deep, Rachel recaps her sexcation, Arielle takes Plan B, and together, they schmooze about the struggle of losing a condom inside of you. The girls also share their thoughts on Aubrey Plaza's marriage and celebrity divorces (RIP John Mulaney and Annamarie Tendler). In news, they share the sexy secret to youthful skin, explain why masturbating is self care, and give one trick guaranteed to tell you if your mans has a massive schlong.

Grab a towel 'cause this week's interview is about to get WET. Sex educator and World Record Holder for Volume Squirting Lola Jean joins the pod for a beginner's guide to squirting. Lola shares tips on how to do it, explains why it happens, and offers advice on navigating squirting with hookups and partners.

Okay, so after being treated for chlamydia from oral sex a caller needs the 411 on dental dams, and another Blue Baller wants more from a guy who clearly doesn't deserve her.
Check out Bellesa's top picks for Masturbation May!
Click here to check out all platforms where you can listen to Balls Deep.
Listen on Apple:
Listen on Spotify:
And follow us on Instagram @ballsdeepwith
Stay in the loop, bb
Our top stories delivered to your inbox weekly