Podcast
Balls Deep Episode 21: Boundaries, Blood Sucking, and Badge Bangers with Rachel Feinstein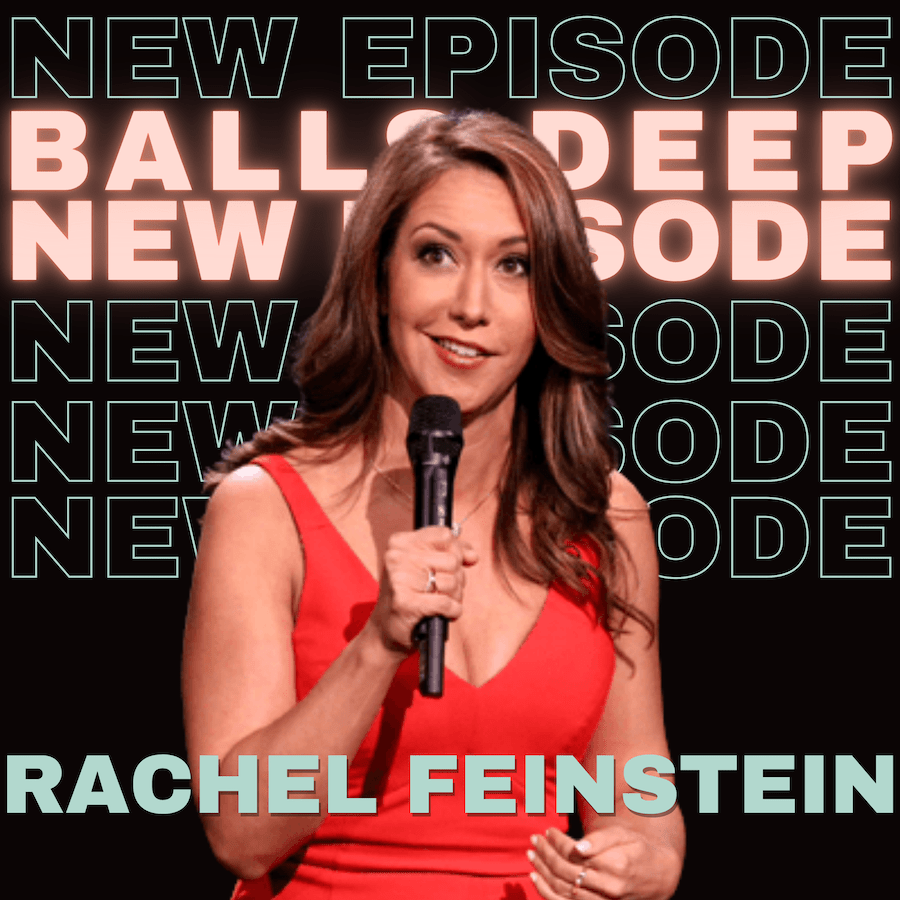 Balls Deep: May 21st, 2021
Grab a drink, Blue Ballers, we're toasting the 21st episode! This week on Balls Deep, Arielle deletes her dating apps, Rachel decides it's time to ditch Victoria's Secret for Hanes, and the girls bond over a shared disappointment of John Mulaney. In audience engagement, the Blue Ballers share their dating boundaries and tips on how to set your relationship up for success. In news, the girls get Balls Deep in abortion rights and the most credible threat to Roe v Wade, Arielle gets into a new study about being socially anxious dating apps, and Rachel busts a silly myth about Covid vaccines and infertility.
Iconic comedian and new friend of the pod RACHEL FREAKING FEINSTEIN joins the girls for what's essentially a private comedy show. Married to a firefighter, Rachel shares how she became a Badge Banger, spills the tea about her ex-bf who froze her laptop (??), and teaches us how to British novel our lives.
Okay, so a caller in a ten-year relationship needs to decide if her marriage is worth saving, and another Blue Baller isn't sure how to ask her hotel hookup to enter a long distance relationship.
Check out our top picks for couples toys and toys that will help you make it through long distance!
Click here to check out all platforms where you can listen to Balls Deep.
Listen on Apple:
Listen on Spotify:
And follow us on Instagram @ballsdeepwith
Stay in the loop, bb
Our top stories delivered to your inbox weekly