Sex
9 post orgasm habits sure to keep your sex life hot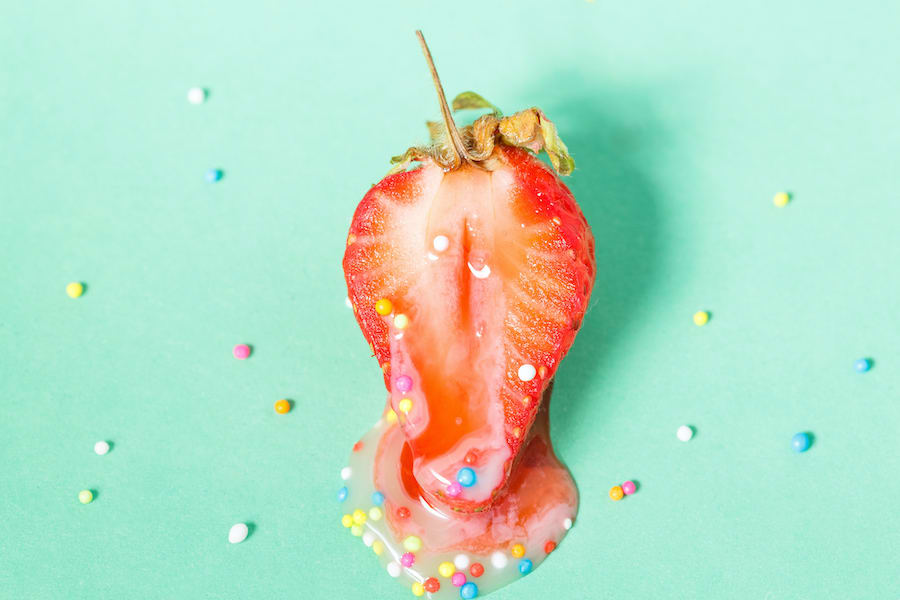 What's the first thing you do after sex? Roll over and sleep? Cuddle with your partner? Start making out and do it all over again? Maybe you light a cigarette. Or order pizza. Or maybe you just lie there, heaving. While there's no exact formula for what you should and shouldn't be doing with your time immediately after sex, there are a few postcoital actions that just might improve your sex and/or love life tenfold.
Tips for sexual health:
1. Pee right away.
Especially if you're prone to UTIs. Even if you don't feel like you need to pee right after sex, sit on the toilet and let 'er trickle if at all possible. Why? When we have sex, bacteria from the rectum—which, as fate would have it, is very close to the urethra and vagina—can get too close and trigger an infection. By peeing right away, you're washing away any bacteria that might be hanging out at the entrance to your urethra. As a matter of fact, it doesn't hurt to pee before sex either. I used to get UTIs all the time, but pausing the action to pee before and after has had me UTI-free for many years. You might also pop a cranberry pill on the daily for added protection. Personally, I've had luck with Utiva, and CranRich by Natural Factors.
2. Wash up.
Sex can be real messy, and often that's part of the fun. But if you've got lube, saliva, cum (yours and/or your partner's) dripping from your every orifice, there's nothing wrong with delaying the cuddles a minute to do a quick wipe down. Much like peeing, cleaning up decreases your chance of developing a yeast, urinary, or bacterial infection. You don't have to hop in the shower the second you finish, but washing the area around your genitals with plain warm water (and maybe a mild, unscented soap) can go a long way. No need to wash inside, though: in case you missed it, your vajayjay is self-cleaning, so no matter what you do, skip the harmful douches. Or, if you prefer, kill two birds by showering together—this is a great way to prolong intimacy and clean up real good.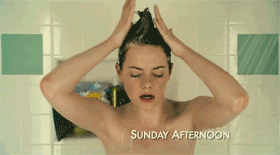 3. Drink a tall glass of water.
Since it's a smart idea to pee after you get it on, don't forget to stay hydrated and drink enough water throughout the day. When you stay hydrated, you pee more, both after sex and just in general, which means your body will wash more bacteria out before infections get a chance to take hold. Plus, it's great for the health of every system at work in your body. Water is life, baby.
4. Clean those filthy sex toys.
You've had your fun with that giant dildo suctioned to the bed frame, that magic wand, or that life-giving cock ring. Once the fun is done though, bacteria, viruses, and fungi may linger still, making it possible for your toys to spread STIs or harbor infections. To be safe, practice good sexual hygiene by cleaning each toy after every use—consult the packaging or google your item for proper cleaning instructions. It's better not to share toys with other, as this can help germs travel back and forth, but if you do share, cover the toy with a new condom each time it's used.
Tips for prolonged intimacy:
5. Talk about it.
Laying in bed together after a hot session is the perfect opportunity to discuss what did it for you. You might say, "I really loved it when you nibbled on my ears," as opposed to, or "I love it when you talk dirty to me," as a way of encouraging your partner to do those things more, as well as to express simple appreciation. It can also be hot AF (and educational) to hear your partner's favorite moments. Talking after sex boosts intimacy, confidence, and is fodder for more creative sex ideas.
6. Hold each other.
Spooning is a go-to cuddle for many couples, and with good reason: it provides lots of skin on skin contact as you literally share a shape with your lover. I probably don't need to tell you that cuddling after sex (and cuddling overall) is an incredible way to strengthen your bond with your partner. While there is nothing wrong with a quickie before getting back to your day, take the time to lay around and hold each other sometimes. After all, this is the stuff of life.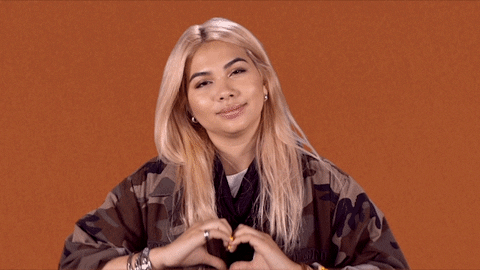 7. Joke around.
Sex can be serious for some, but many couples connect through humor. Personally, I tend to burst out laughing both during and after sex sometimes. Why? Why not? Don't force anything, but if you're already feeling pretty good, and it comes naturally, get silly post sex. According to sexual health consultant and educator Celeste Holbrook Ph.D, "some light self-deprecating humor can go a long way to helping your partner feel that you are being open and vulnerable," and I tend to agree.
8. Gaze into each other's eyes
It may be tempting to stare into the void after sex, or even pass out, and while there's nothing wrong with that sometimes, take the time to gaze languidly into your partner's eyes sometimes too—maybe even while touching each other some more. Appreciating the being before you with whom you've just shared in fiery bliss is important for intimacy and is one of the most effective ways to bond after sex. Eye contact is all about being present in the moment with your partner, and being present is so sexy you may end up tangled in one another all over again.
9. Eat!
If you're among those who tend to get hungry after sex, why not share a snack in bed—if you're into that kind of thing. You might feed one another refreshing pineapple slices, or dark chocolate, for instance. Whatever feeds that hunger. The act of feeding each other is an intimate one. Or, if the urge calls, you may actually need to order that pizza.
Bottom line: sex is a many-splendored thing, but what comes after can be just as important. So though it can be challenging, try not to rush, revel in the details, be fully present in each moment of closeness, and practice good sexual hygiene so you can do it all again whenever you want.
Stay in the loop, bb
Our top stories delivered to your inbox weekly