Health
8 must-read books about female sexuality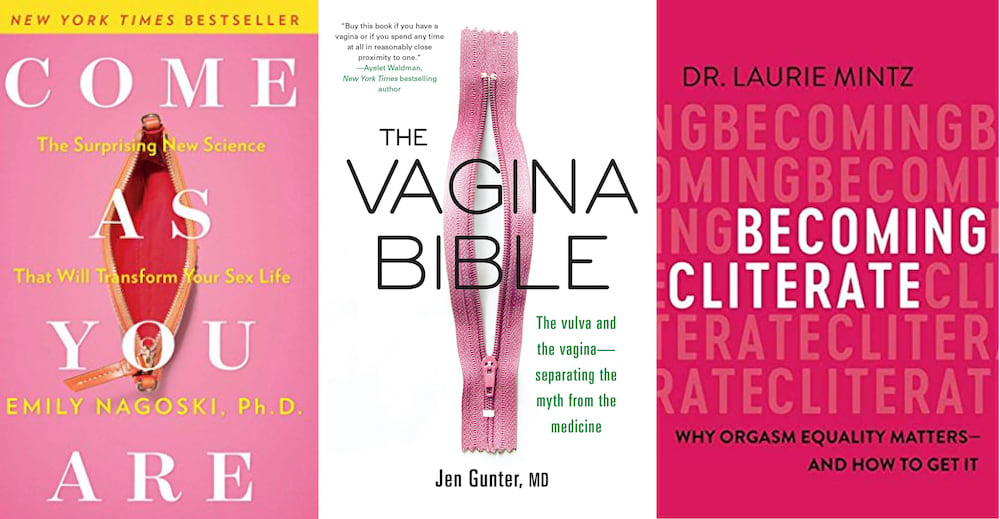 Female sexuality is a misunderstood and taboo topic. The lack of sex education has largely contributed to the lack of discussion around female sexuality. Want to learn more about female sexuality? In this list, we take a look at 8 books that provide information that may make you question everything you think you know about female sexuality.
Come As You Are
Emily Nagoski, a sex educator and former researcher at the Kinsey Institute, explores the ways we experience pleasure in this now-classic read on the science of women's sexuality. It's a nonjudgmental look at sexual desire, backed by scientific research and data. As Nagoski explains: An orgasm doesn't have to be elusive, and a fulfilling sex life doesn't just boil down to what's between the sheets.
Pussy Prayers
Pussy Prayers is about rekindling the connection to your pleasure center - the space through which you manifest worlds - regardless of the body parts you do or don't have. These pages speak to the unique sexual experiences of Black women and femmes in order to help them heal from trauma and miseducation while learning how to powerfully conjure up a life that is dripping with sweetness - all by getting in touch with the one part of yourself that was divinely designed for pleasure. Here, you'll find stories, sister-girl-talk, and practical, easy-to-do rituals to begin your personal journey of understanding the importance of pleasure, its connection to manifestation, and ways to increase your personal power.
Becoming Cliterate
From sex therapist and psychology professor Laurie Mintz, Becoming Cliterate makes the case for focusing on clitoral stimulation. While the book includes plenty of information about the clitoris—there's the requisite anatomy lesson and helpful advice—the overarching theme is the gap between male and female sexual pleasure. Mintz's approach to closing that gap is practical and illuminating.
Women's Anatomy of Arousal
Sexuality teacher and author of Women's Anatomy of Arousal, Sheri Winston integrates ancient wisdom, lost knowledge, and modern sexuality information in a sexy, fun, empowering guidebook that illuminates every woman's secret paths to fabulous, orgasmically abundant sex. Women have a largely unknown network of structures responsible for arousal and orgasm that their owners and even most medical professionals don't know about. Women have an entire erectile network that, if properly stimulated, can elevate their erotic experience from "Oh!" to "Oh! Oh! Oh!" This book was written to transform people's lives and support them to reclaim their erotic birthright.
The Secret to Female Pleasure
The book examines the cultural impact of Rwanda's pleasure-based sensual tradition and investigates whether it empowers women.It also explores the psychology of female desire, analyzes female ejaculation and G-Spot and investigates the controversial practice of labia pulling. Drawing on extensive research from Western-trained sexologists, psychologists, and ssengas (female sex educators) from Africa, the book provides an intimate and illustrated guide on how to make a woman ejaculate.
The Vagina Bible
Dr. Jennifer Gunter is a gynecologist, OB/GYN, and passionate advocate for women's health. Her book, The Vagina Bible is a tell-all of sorts and answers every question you've ever had about vaginas. Using her knowledge and experience, she writes with clarity about the sometimes confusing and strange things going on with the female body. Don't miss the chapter on clitoris anatomy, or the one debunking the "g-spot" myth.
Woman: An Intimate Geography
Woman is an essential guide to everything from organs to orgasms and hormones to hysterectomies. Author Natalie Angier cuts through the still prevalent myths and misinformation surrounding the female body, that most enigmatic of evolutionary masterpieces. Woman is a witty and assured narrative with a reliable grasp of science.
Sex For One
In this honest, witty, and reassuring guide, noted sex authority and feminist Betty Dodson confronts one of our last and most deeply rooted sexual taboos, masturbation. She takes the reader step-by-step through the same techniques that have made her workshops so phenomenally successful. So many books that focus on partner sex, this is an unapologetic and straightforward guide to celebrating and improving sex for one.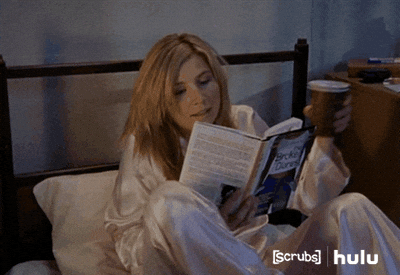 Stay in the loop, bb
Our top stories delivered to your inbox weekly