Sex
8 Queer Erotica Stories for Pride (and any other time of year)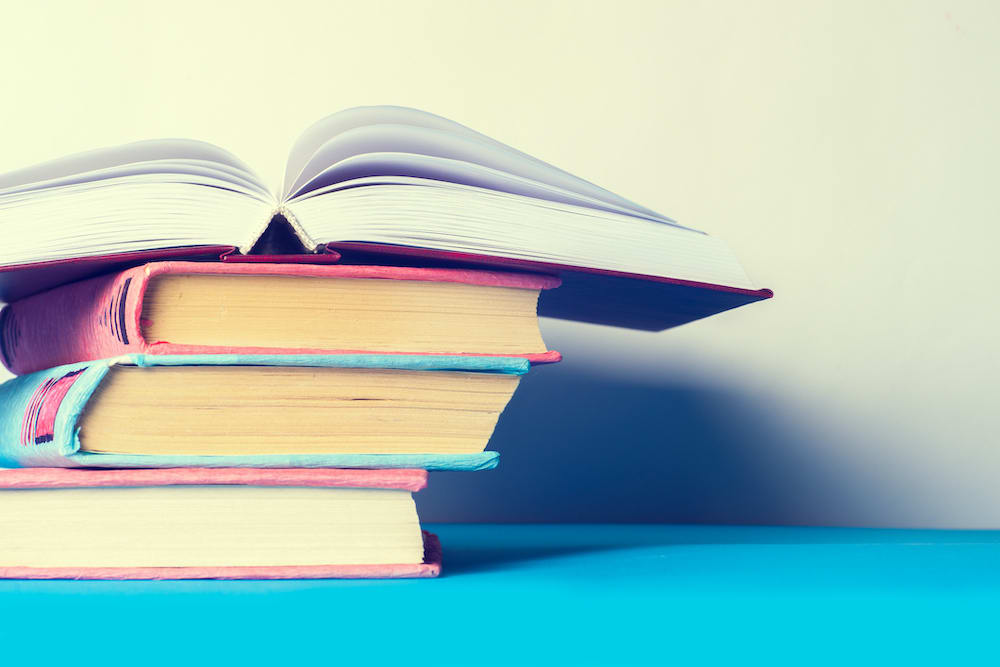 Another Pride season is coming to a close but that doesn't mean we have to slow down. Queer joy can be celebrated any time of year! And one of our fave ways to do that is through erotic stories that feature queer joy in its stripped down, most sensual form.
This selection of erotic fiction stories are written by some of the most talented LGBTQ+ erotic wordsmiths in town. Rife with romance, beautiful human ambiguity, first times and second chances, yearning, and of course, very hot, consent-forward sexy times, these stories are everything you need to get in the mood and feel into queer erotic joy whenever that mood strikes.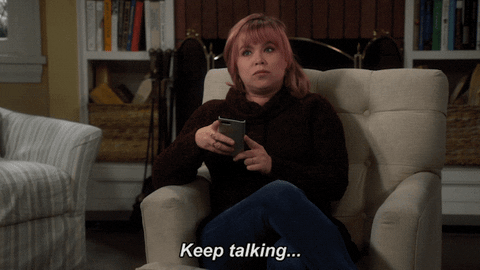 There's just something about the warmth that comes from reigniting the heat with a former love. When Viv's ex reaches out about being on her podcast, Viv isn't so sure it's a good idea. Time has passed and they've both moved on. Or have they? Familiarity does have a special flavor of temptation.
After a little catching up over webcam takes a sexy turn and invites all the memories of their good times back in, flying back home to the midwest to reconnect with her old flame doesn't sound so bad after all.
Ah, the wonders of modern technology. Ever wonder what might happen if you use a dating app at the airport? The narrator in this story does just that and lands herself a hot and willing partner, which leads to some steamy, stealthy public bathroom action before hopping on their respective planes.
Read Comings and Goings if you're looking for sapphic loving with some expert toy use on the fly.
Arguably everything Lauren Emily writes is queer af. (I know this because she told me so.) Even if it's not explicitly stated — yes, even when it's a cis gal and cis guy pairing — it's safe to assume everyone is joyously queer.
It's hard to choose just one story from Lauren's catalogue because they're all standouts. However, Camp Ardenne is especially great for a summer reading list. This seven part series, where the stories can be enjoyed in succession or one at a time in no particular order, follows the adventures of several counsellors working at the same summer camp. Camp Ardenne is a very queer and magical place, notorious for attracting beautiful, sex-positive, sex toy-using people who are very down to make the most of their sizzling summer time together.
The beauty of Eva Monroe's writing is not just in how she shows what it can feel like to be in the mind and body of a willing submissive in the context of a trusting kinky partnership (and how incredibly hot it is), but also in how her works have evolved since she started writing for Bellesa. That is to say, increasingly away from a gender binary.
Stories like Dream Come True where the narrator's partner's gender is never disclosed invites you as the reader to interpret the scene in whatever way is most comfortable and erotic for you. So, while the characters are not necessarily loud-and-proud queer in the moment (and not everyone is!), I think this is an important part of leaving room for queer exploration without heteronormative scripts as the default.
This sweet and sexy tale is another one of my all time faves. The narrator needs to go bra shopping, and is anxious about it before she even enters the store. As a big-breasted woman who has had to deal the stress of stores not carrying anything cute in her size, this process has never been an enjoyable one.
But the (admittedly stunning) woman running this particular shop puts her at ease by treating her with respect, patience, and even reverence, inviting her to feel more comfortable in her body. This, of course, leaves room for them to expire other aspects of each other — because confidence is one of the sexiest things you can wear.
Don't you hate it when you accidentally send nudes to your boss? Especially when your boss is hot and you have a mad crush on them?
That's exactly what happens to Leslie in Making History. While snapping some shots of herself in some particularly gorgeous vintage lingerie, she fires them off to her boss, Gina. When she hurries to the office to explain herself and hope to salvage her job, she's surprised to find that Gina is too, erm… distracted by the photos to be mad.
In First Impressions, Chloe was reluctant to go out on a date her mother set her up on in the first place. When the guy is late, it makes it all the worse. Luckily though, it gives her the chance to eye-flirt across the bar with a pretty girl who seems very mutually interested and sends a bottle of wine over to her table.
Though the date does eventually show up, neither his lateness nor fetishizing her bisexuality does anything to help his case with Chloe. While she's in the bathroom contemplating her escape from this Paul dud, the green-eyed girl meets her in there and ups the ante on their seduction game.
Nothing like a threesome that just comes together so nicely and organically because everyone involved is hot for each other.
Paula has been a limousine driver in LA for a while. She's seen it all go down in her backseat and she's had no problem remaining the consummate professional. But when she meets Gallo and Christina, all bets are off. The three-way pull in Driven is electric and palpable. So, when they request her specifically for their next ride — and invite her to stay the night — Paula can't help but lean all the way in.
I saved this one for last because it might just be one of the best things I've ever had the honor of working with. Anne Stagg is a true master word-crafter—their magical Mound of Gaia fantasy erotica series has lived here on Bellesa since the beginning and paved the way for many readers and writers to come. But Fearless is where they really shine.
This story is so dang powerful. It's a beautiful representation of everything good erotica has the potential to be — a kinky erotic romance story, made authentic and amplified by its raw honesty and vulnerability, that nurtures and encourages every facet of self-empowerment for the characters and readers alike (as well as its creator). It's an expertly crafted and stunning example of queer joy and trans wholeness. If you haven't read it yet, you can thank me later.
Read or listen to all of these stories and more for as little as $1 a month on Bellesa Plus!
Stay in the loop, bb
Our top stories delivered to your inbox weekly